Topic: Studio SIX:Frequency L.S.O. + LSO Radio.com Update...!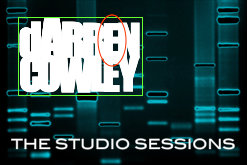 On the LSO Radio front, the residents schedule, following the change of servers to allow it to go full time, has been moved to wednesday nights (So thankfully i don't have to go head to head with Pete Tong in kick starting the weekend!), My shows'll be on the third wednesday of every month for which the whole night will have an Electro, House and Techno flavour... (Big ups to Inferno for sorting all of it out!! now go spread the word!)
As ever to tune in anytime go to www.lsoradio.com or direct http://www.lsoradio.com/listen.pls which'll open in itunes automatically for you.....
Here's a link to this months mix....
http://rapidshare.com/files/198437874/S … L.S.O..mp3
1 Rat Alert - Jan Driver
2 Vandon (Original Mix) - Reeboot
3 Runnin (Mark Knight Remix)
"sometimes it takes a little while but normally it's over quicker than that.....!"