Topic: Transitions 389
Transition 389
Hour 1: John Digweed
01. Stelios Vassiloudis - Reaching (Remix) [Bedrock Records | BEDSVR01]
02. Robert Babicz - Streets Of Bensberg (Cyberlove EP) [Systematic Recordings | SYST0084-6]
03. dOP - Raver Forever (Welcome Ava EP) [Connaisseur Recordings | CNS047]
04. Arnaud Le Texier - Mighty Chord (Mark Reeve Remix) [Bullet:dodge Records | BDR043]
05. Till von Sein feat. Fritz Kalkbrenner & Thalstroem - Blueprint (Kollektiv Turmstrasse Remix) (Reworks 1) [Suol | SUOL 036]
06. Joop Junior - Master & Slave [Fone Audio | FA004]
07. Andrea Oliva - Low Profile (Out Of Town EP) [Saved Records | SAVED075]
08. Funk D'Void - Counter Cat (Ken Ishii Dub Mix) [Outpost Recordings | OUTPOST013]
09. Marc Romboy Vs Rodriguez - Picnic Electronique (Deetron Remix) [Systematic Recordings | SYST0083-6]
Download >> John Digweed - Part 1 : http://www38.zippyshare.com/v/77757298/file.html
Download >> Richie G - Part 2 : http://www10.zippyshare.com/v/25693676/file.html
Release Notes:
01. Stelios Vassiloudis - Reaching (Remix) [Bedrock Records | BEDSVR01]
Title // Reaching EP
1. Stelios Vassiloudis Remix
2. Stelios Vassiloudis Dub
3. Samuel L Sessions Deep Remix
4. Samuel L Sessions Jackin' Remix
From ambient soundscapes, downtempo vocal tracks and slo-mo house, through to deliciously deep house, tech-house and acid grooves, "It Is What It Is" is the supremely exciting debut artist album from Stelios Vassiloudis, out now on Bedrock. "Reaching" is house music that is deeply sophisticated, oozing spacious melodic beauty, ebbing and flowing with supreme ease. As with the whole album, it feels like a truly inspired journey to the heart, mind and soul of an extremely talented musician, producer and DJ.
These two new Stelios remixes of "Reaching" are bound to tickle your musical taste buds. The "Dub" is essentially a more club-friendly version of the album cut and stays quite true to the original's elements and overall vibe while giving it some more momentum and dynamics. With his "Remix" Stelios has given himself more artistic licence to push the boundaries, giving "Reaching" an exciting, completely different twist.
"I've been a huge fan of Samuel L Sessions' productions for many years so I'm really excited to have him remix one of the tracks from my album. I had a good feeling that "Reaching" would be well suited to Samuel's production style and I think the end result emphatically confirms it."  - Stelios Vassiloudis
  
Sweden's Samuel Larsson (aka Samuel L Sessions) is a globally respected techno producer whose releases on Soma, Drumcode and Music Man (as well as his own SLS, Cycle, and Klip Klap labels) are stuff of legend for many of the world's top DJs. Here, his superb "Deep" and "Jackin'" remixes of "Reaching" are concise, powerful and extremely hypnotic. This is music to make your dancefloor erupt with energy!
Released by: Bedrock Records 
Release/catalogue number: BEDSVR01 
Release date: Jan 30, 2012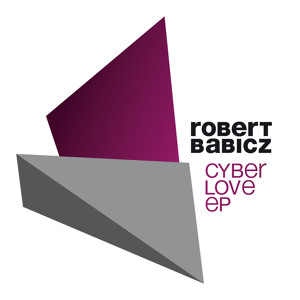 02. Robert Babicz - Streets Of Bensberg (Cyberlove EP) [Systematic Recordings | SYST0084-6]
Limited release info
03. dOP - Raver Forever (Welcome Ava EP) [Connaisseur Recordings | CNS047]
The Connaisseur family welcomes its youngest member: Ava Myra Flitsch. The daughter of Hilary and Alex Flitsch was born November 15th, 2011 and both the parents and good friends of the label celebrate this miracle with this release. All participating artists were asked to produce a very personal piece of music. The style was left up to the artists, resulting in a beautifully mixed batch of great tracks.
The intro track "Hello!" by dOP & Masomenos features a little vocal snippet as a salutation by Masomenos' Adrien's son and it is an atmospheric, soundscape-ish and beat-less tool.
"Rave Forever Together", which is the dictum inside of Hilary's and Alex' wedding rings, is the clubbiest track on this record. dOP created a brilliant pop-ish club moment with it, which is dominated by a lively bass-line, disco-ish cowbells and catchy vocoder vox.
In persian language, Ava means sound or melody, however in old-frisian, it means water. Knowing this, you can tell what was Patrick Chardronnet's inspiration, when you listen to his "Source Of Life". This track is a pure beauty, with wonderful melodies and sub-basses. Not really for the club, but an alluring listening trip.
For the last track of this selection, "Song For Ava" by Of Norway, the Olso duo played live bass and guitar to create this wonderful piece of music hitting a bull's eye for this special release. With "I know you're there, makes my heart sing" they created the message of this whole release and the emotions everybody wants to transport with it. With its ambient-ish atmosphere, the "Song For Ava" marks the quiet highlight of "Welcome Ava".
Additionally to the music, all persons participating in the release wrote a personal note to welcome Ava to this world. All notes will the printed on the backside of the record.
The main idea behind this release, is to hand Ava several copies of the record in a few years, when she is old enough to understand. We will tell her, that this record was released to commemorate her birth and that it was shipped throughout the world. Perhaps people will have danced to it in Tokyo, while others will simply have listened to it in the sun in São Paulo. All of her personal copies will be hand signed by the artists. She can then give a record to people important to her on her journey of life. Much love to all of you !
04. Arnaud Le Texier - Mighty Chord (Mark Reeve Remix) [Bullet:dodge Records | BDR043]

Artist // Arnaud Le Texier 
Title // Bullet EP
Tracks:
1. Mighty Chord
2. Mighty Chord (Mark Reeve Remix)
3. Yepa
4. Untitled Bullet
Scottish based record label, Bulletdodge Records, is a house and techno label featuring some of the best local and international DJs on the scene, bringing you a healthy dose of infectious, innovative, beat hardy tunes in techno, house and minimal.
Founded in 2007 it has moved from strength to strength, challenging the limits of contemporary electronic music, already having support from Laurent Garnier, Ben Sims, Toni Rios, Dan Curtin, Tim Xavier, Christian Smith, Dave Tarrida, Technasia, Thugfucker, Chloe, Deep Dish plus many more.

A Selection Of Feedback:

DJ Hell - Arnaud is one of the real masters of planet-electronic music!!
Gerd - Both versions of mighty chord ROCK! Annnnd... the nice thing is the other tunes are not bad either! Great work Arnaud!

Dan - (Pig & Dan) - REEVES REMIX IS ON FIIIIIIRRRRREEEEEEE!!!!

Terence - WOW super quality dub techno here. Love the whole EP. Arnaud congrats. Will taste it for sure. 

Mauro Picotto - Really interesting afterhour Detroit tracks... like them very much.
Label // Bulletdodge Records
Cat Nr. // BDR043

Release Date // 13/02/12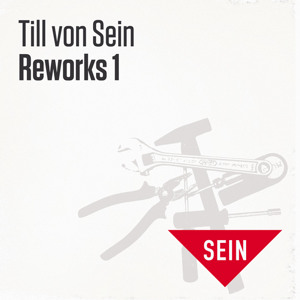 05. Till von Sein feat. Fritz Kalkbrenner & Thalstroem - Blueprint (Kollektiv Turmstrasse Remix) (Reworks 1) [Suol | SUOL 036]
2011 has been a good year for Suol and of course we won't hold back in 2012. The second single "Reworks 1" of Till von Seins Album "#LTD" is first in Feb with amazing remixes by Kollektiv Turmstrasse, SLG and Erdbeerschnitzel.
The release starts with "Blueprint" featuring Fritz Kalkbrenner & Thalstroem. The track already got a lot of attention as part of the album and when we asked the remixers which track they wanna rework, 2 out of 3 decided on working with Fritz's vocals. The original is smooth and groovy ... Till in best form!
Kollektiv Turmstrasse are up next with their interpretation of Blueprint. We are happy to have the guys on board again after a while of absence. Their deliver a brilliant piece ... what we expected. A deep vibe but still driving ... great use of the vocals. The open air season awaits.

Till's friend SLG from Polands finest Pets label also picked Blueprint for his remix and gives us a hint of the polish winter. Industrial, dark pitched vocals, amazing energy and a hint of old school techno gives this one a different direction. Great!
Erdbeerschnitzel is last but not least with his remix for "Tilly's 61 Rhodes Jam". The Suol crew has been banging his track "To An End" up and down the clubs so we wanted him on board for this. Tim didn't let us down. A 99 bpm groover, nothing really where it belongs but everything just right. Warmup at its best!
Released by: SUOL 
Release/catalogue number: SUOL 036 
Release date: Feb 3, 2012



06. Joop Junior - Master & Slave [Fone Audio | FA004]
Artist // Joop Junior

Title // Strucky Like EP
Tracks:
1. Stucky Like
2. Master & Slave
3. Oentshjj
4. Woef

A Selection Of DJ Feedback:

DJ Hell - Stucky Like is sounding strong to me. That's the pick for my sets. 

Misstress Barbara - Like Master & Slave as well as Woef, very much! Both get my support. 

Riva Starr - Master & Slave definitely stands out from the pack. Gonna play it!

Andrew Grant - Master & Slave is hitting BIG!!

Christian Smith: "Master & Slave is very nice! Full support!"

Dave Seaman: "Strucky Like is wicked! Definitely playing this!"

Tom Findlay (Groove Armada): "I'm liking Strucky Like and Woef very much. Big driving grooves on both. Nice!"

Danny Howells: "Great groove on the Strucky Like. I will be playing that."

Dan (Pig & Dan): "Firing! Really nice release with a difference. A breath of fresh air for sure. Well done Joop!"
Label // Fone Audio 

Cat Nr. // FA004

Release Date // 30/01/12
07. Andrea Oliva - Low Profile (Out Of Town EP) [Saved Records | SAVED075]
Saved's first release for 2012 comes from Basel based artist "Andrea Oliva" The talented producer had an amazing 2011 with his busy touring schedule and releases on Hideout, Cadenza lab and of course, Saved. This time round he presents this 2 track "Out of Town" EP. "Low Profile" and "Bandit" are 2, unique and original records that will keep the dance-floors moving in the winter months to come.


DJ Feedbacks:

Ellen Allien - Bandit, yeahhh... I LOVE it!! ? Support!!! 

Davide Squillace - Gooooood STUFF from Andrea. Really like Low Profile. 5/5! 

Rolando - Bandit is definitely the one that's gonna work for me - will try this out!!!!

Santos - Bandit sounds SICK!!!! Thanks for sending! 

Sian - Low Profile is a real BANGER!!
Released by: savedrecords 
Release/catalogue number: SAVED075 
Release date: Jan 30, 2012
08. Funk D'Void - Counter Cat (Ken Ishii Dub Mix) [Outpost Recordings | OUTPOST013]
Techno legend Ken Ishii's stripped back dub of the next Outpost release. Origato Ken!
Released by: Outpost 
Release/catalogue number: 13 
Release date: Jan 18, 2012
09. Marc Romboy Vs Rodriguez - Picnic Electronique (Deetron Remix) [Systematic Recordings | SYST0083-6]
Marc looks to keep the pressure firmly on as he once again teams up with Rodriguez Jr., for their first outing since 2010's stunning "Lac De Nivelles.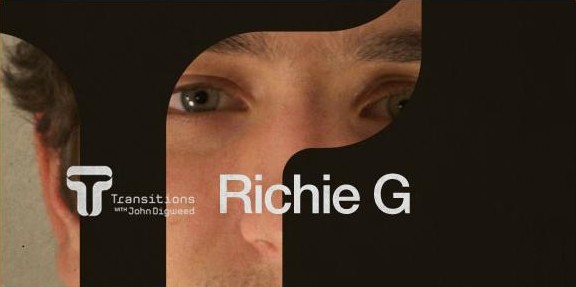 Transitions 389
Hour 2: Richie G
01. Guy J – Shining [Bedrock Digital | BEDGJDIGI01]

02. Pele – Nothing Else [Cocoon Recordings | CORLP029]

03. Kölsch – Opa (Speicher 70) [Kompakt Extra | KOMPAKT EX 70]

04. SCNTST – Globus [Boysnoize Records | BNR068]

05. Christian Smith – Get It Done [Tronic | TR78]

06. Alberto Pascual – Serious Injury (Vertigo EP) [Plus 8 Records Ltd. | PLUS8124D]

07. Caytas & Patz – Are You Afraid (Nihad Tule Remix) [Truesoul | TRUE1233]

08. Steve Parker – Innerstate (Escuro EP) [Ovum Recordings | OVM-219]

09. Dominik Eulberg – Die 3 Millionen Musketiere (Gabriel Ananda "Kleines Woelkchen" Remix) (Diorama Remixes Pt 2) [Traum Schallplatten | TRAUM V145]

10. Richie G – But Her Fly [Bedrock Digital | Beddigi-16]
11. Bart Skils – Burnin' [100% Pure | PURE077]

12. Richie G – Eterna [Bedrock Digital | Beddigi-16]

13. Benjamin Damage/Doc Daneeka – No One [50 Weapons | 50WEAPONSLP05]
SimonR