Topic: Transitions 393
Transitions 393
Hour 1: John Digweed
01. Hal Incandenza - Walking On A Wire [Natura Sonoris | Promo]
02. Telefon Tel Aviv - The Birds (Ellen Allien Remix) [Bpitch Control | BPC247]
03. Pablo Bolivar - Addicted (Three Ways To Move EP) [Desolat | DESOLAT021]
04. Cockney Lama - Looking Like A Man (Stimming Remix) [Monique Musique | MM079]
05. Raz Ohara - See It Coming [Kindisch | KD038]
06. Aeromaschine - Zeit [Poker Flat Recordings | PFRCD29]
07. Cerulean - Unknown [Unsigned]
08. Maceo Plex - Deez Nuts [Ellum Audio | ELL004]
09. New Build - Do You Not Feel Loved? (Dominik Eulberg Remix) [Lanark Recordings | LANARK002]
Download Links >>
Part 1 : http://www.mediafire.com/?0pep46ye7bdi2sw
Part 2 : http://www.mediafire.com/?40mkt034uikli2c
Release Notes :
01. Hal Incandenza - Permanent Track [Natura Sonoris | Promo]
Limited release info.
Hal Incandenza is Henry Saiz's alter ego, allowing the Madrid artist to give his own take on disco-influenced house as an alternative project.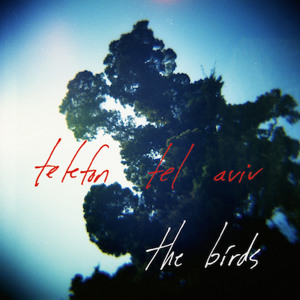 02. Telefon Tel Aviv - The Birds (Ellen Allien Remix) [Bpitch Control | BPC247]
Telefon Tel Aviv have mastered the art of balancing the bitter-sweet romance and occasionally excessive melancholy of so many 80s electro-pop pearls, dusting off their retro sleeves and presenting them in the form of lavish melodic epics. The new EP features the intoxicatingly beautiful album opener "The Birds" in its original version and in two remixes that could hardly be more contrasting: BPC label boss Ellen Allien spontaneously blows away the sombre fog clouds of the original with a crisp house beat and vibrant acid sequences.
Ghostly International co-founder and self-confessed Brian Eno fan Matthew Dear has already revealed his distinct fondness for sinister soundscapes on his own album Black City and his remixes for The Chemical Brothers, The XX and The Drums. His version of "The Birds" occupies ambiguous stylistic territory, combining amiable singer-songwriter elements with electronica of considerable atmospheric density. With the track "The Sky Is Black" TTA deliver a song that BPC aficionados have already encountered on the BPitch Werkschau compilation.
Getting its first EP release here, The Sky Is Black follows on seamlessly from The Birds with its lavish use of fabulous hooks and atmospherics. None other than Cocteau Twins co-founder Robin Guthrie makes an appearance here as co-author, gitarist and soul mate – the perfect soundtrack, and not just for bleak winter days and frosty nights.
Released by: BPitch Control
Release/catalogue number: BPC247
Release date: Mar 5, 2012
03. Pablo Bolivar - Addicted (Three Ways To Move EP) [Desolat | DESOLAT021]
"Three Ways To Move" is a collection of delicate dub and chord driven tracks by Pablo Bolivar, Barcelona based one half of Pulshar - the band who released remarkable album "Inside" on Desolat in 2010 - and Avantroots Productions. Feel free to find your way to move in the world of smooth pulsating bass lines, tender frequencies, echoes and sweet melodies.
04. Cockney Lama - Looking Like A Man (Stimming Remix) [Monique Musique | MM079]
Coming out next Monday (Digital & Vinyl) some feedbacks of the Cockney Lama EP "Losing Like A Man" Stimming Remix!
Jackmate - "Yeah, another nice Stimming remix.. always a winner. Thanks!"
Samuel L Session - "Nice house music from Cockney Lama, very warm n funky, like both versions!"
Agoria - "I'm gonna try the original on Saturday night at Trouw for my all night long set. Thanks."
Konrad Black - "Gotta be the Stimming mix all day long for me on this... good mix!"
Pezzner - "Stimming does some genius work here as usual. The original is lovely too but I'm hearing some transients in the pads at the end of the song, which I find distracting."
Lee Curtiss - "HUGE Stimming remix!! Really nice work!"
Danny Howells – "Loving the Stimming mix here.. awesome stuff!!"
jozif - "Orig is the big one for me - proper deep groovy vibes! Full support! Thanx."
Andrew Grant – (dc10) - "Stimming Remix is so special. Looking forward to dropping it at the weekend!"
AME (Kristian) - "Hey Monique this is a great Stimming remix! Will play!"
Diesel - (X-Press 2/MoS Radio) - "Stimming mix is brilliant!! Expect to hear it on our radio show."
KiNK - "I really like the processing of the vocal on Stimming's remix! Nice groove on both versions, but Stimming won me with the radical tweaks on the voice."
Rocky - (X-Press 2) - "Like-this-A-LOT!! Stimming all the way!! "
Reboot - "Got to be Stimming remix all day for me for me! 5/5!! "
Chaim - "The Stimming Remix is very nice!!! Nice enough for me to play that's for sure!"
Oxia - "Sounds like another good release, both mixes are great!"
Till von Sein - "Big fan of Martin.. one of the only really unique guys out there... beatworks are off the chain but not 100% sure about the vocal yet..."
Ewan Pearson - "That Stimming remix is just bonkers. But great!!"
Michel de Hey - "Stimming kicks butt yet again, great use of the voice"
T. Williams - "Stimming Remix is WICKED!! Gonna find a place for this!""
Luca Bacchetti - "Great music once again from Stimming! Deeeep!
Robert Dietz - "Quality remix by Stimming here. Like the shuffled groove and the heavy feeling."
Martin Eyerer – (Kling Klong Radio) - "The original from Cockney Lama is sounding very nice to me. Will play it!"
Stimming Bio
Few people bring a truly original sound to house music. At a relatively young age, Hamburg's Martin Stimming did just that, demonstrating a sophisticated yet accessible sound that's beyond his years.
Two years after hooking up with Solomun's Diynamic Music, his 2008 breakthrough hit Una Pena made the electronic world sit up and take notice, and before long acclaimed labels like Freerange, liebe*detail, Buzzin' Fly, Green and Poker Flat were snapping up his work. 2009 saw him release his immaculate debut album Reflections to great acclaim, cementing his reputation as one of the most exciting new producers of his generation. His second album, Liquorice, eschews the normal kick-clap/snare template by and large to explore more interesting and progressive territories, but always with that trademark magpie-like sense of texture, emotion and discovery. His productions are filled with a multitude of his own unique, charismatic field recordings, and he never uses the same sample more than once.
2010 saw him pick up an award for Best Newcomer at the Ibiza DJ Awards, following on from his live show (Stimming doesn't DJ) stunning the crowds at the island's legendary Pacha, and the finest danceries around the world – from Berlin's Panoramabar to Sao Paulo's D-Edge, Brussels' Fuse, London's fabric and Paris' Rex, and plenty more beyond. Remixes for the likes of Sascha Funke, Claude VonStroke, Marc Romboy & Stephan Bodzin and Robert Babicz to name but a few have further spread his influence amongst the discerning house and tech community, and cemented his reputation as one of the scene's most exceptional producers. Clearly, Martin Stimming is a precious talent indeed.
05. Raz Ohara - See It Coming [Kindisch | KD038]
Raz Ohara brings his unique style to Kindisch, in the form of the 'See It Coming' EP. Raz holds true to his style of layering ghostly vocals with haunting melodies coupled with ambient percussive elements.
We begin the EP with its title track 'See It Coming', a colourful blend of melancholic tones on a chilled canvas of percussion. As a perpetual melody drives, delicately laid vocals narrate the journey to the subconscious. Next up we get 'Deeper', as Raz brings out the bass on this one. Dissonance and vocal chops harmonise over a heavy kick. The deepest levels of our mind are explored and exploited with mechanical precision.
Echo, reverb, claps and full chords all play their part in making 'Deeper' sound exactly the way you would hope for. Raz's partner in crime and Journey To The Feathered Sun counterpart NU gives us his thoughts and perspective in his remix of 'See It Coming' on the B side. With organic percussion and rhythmic intuition, NU provides us with a dancier version of 'See It Coming'.
Heavy chords bring out the late night vibe, as Raz's voice retains the ambience of the original. 'All's Been Said (Tool Mix)' is what we're left with. A tense mix of pressure and eerie vocals. A rolling kick and fuzzy synths take the level of intensity higher, as the vocals rise again, hi hats keep us on our feet as Raz takes us to the edge of our minds.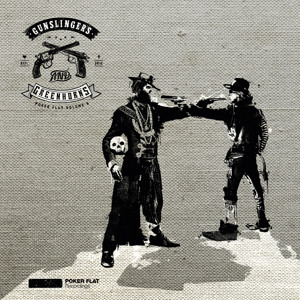 06. Aeromaschine - Zeit [Poker Flat Recordings | PFRCD29]
Various Artists // Gunslingers And Greenhorns - Poker Flat Volume 9
Poker Flat return with their ninth label compilation, uniting some of the brightest talents from their label roster, and also inviting some new names to join their mischievous posse. We'll take you on a whistlestop tour deep into the Wild West of modern house and techno, with producers like Adultnapper, James What, Alland Byallo, Roland Appel, Steve Bug & Clé, Nick Harris, Sebastian San, Ribn, Ian Pooley, Alex Niggemann, Alex Flattner & LOPAZZ and many more besides! Released on Double Cd, Double Vinyl and Digital formats, with over 20 tracks to choose from, 10 exclusive new productions, and a mix from the Poker Flat Sherrif himself Steve Bug, there's more than enough quality to choose from.
CD1 is home to 10 unmixed, fresh tracks including exclusives from newcomers Tom Taylor & Gareth Whitehead with the bassline-odyssey of 'Tired Of Being Wrong' - stirring up the heady classic vibes, and Alland Byallo's 'One Of The Ones' pushing into rolling peak time territories.
Two more exclusives are featured on Disc 1, with NRK label boss Nick Harris contributing 'Her Black Wings', a moody synth led house trip, while acclaimed producer Sebastian San offers up the string-led anthem 'Bliss'. On top of that we find sure fire numbers from the recent PFR catalog, like Adultnapper's 'Idiot Fair' remixed by H.O.S.H, Lee Curtiss' funk-tastic remix of James What's 'It Feels Wrong', or Roland Appel's wonderful 'Fleurs Du Mal'. It's a strong selection from some of the finest gunslingers in the business!
The Bug then takes us on a real trek across scenic landscapes and rocky terrain as he mixes together 16 tracks including a further 6 new exclusives. Aeromaschine heads off the journey with 'Zeit' - a tracky, percussive jam that fits perfectly with Steve Bug's DJ style. Newcomers DJ F.E.X & Ron Costa then have their first chance to shine with the heavy 'Acid Shaking', before London don Stuart Geddes' 'Johns Nu Disco' takes things subterranean and into more late night zones.
Essen's badboys Ribn drop their new weapon in the shape of 'Siam', a bass rolling dub-entwined masterpiece, which is followed closely by veteran proudcer Ian Pooley's techy 'Indigo' - a reminder of his studio skills! In contrast young blood Nico Lahs does very well with 'Peace Of Mine', a carefully executed cut of heavy soulful funk.
The mix continues to elevate with a stampede of class acts, like Alex Flattner & LOPAZZ with the ingenious 'It's', or Allessio Mereu's '2 Points After You'. Steve Bug holds the reins as the mix charges ahead into the burning morning sun, concluding with a showdown between Alland Byallo ('Shipwrecked') and Alex Niggemann's 'Madness' - a deadly dual indeed.
Released by: Poker Flat Recordings
Release/catalogue number: pfrcd29
Release date: Feb 27, 2012
07. Cerulean - Unknown [Unsigned]
An unknown and unsigned track that was sent to Diggers.
08. Maceo Plex - Deez Nuts [Ellum Audio | ELL004]
Ellum Audio gets set to unleash the 'Ellum Sleazy Riders Collection' - a funk fuelled drive along a deep and dirty underground house highway featuring Balearic bikers Maceo Plex, Jacek Janicki, Sync Mode (Nitin) and Luke Solomon blazing a sonic trail across the dusty savannah of the musical badlands...
Delivering the funk on cue, label boss and man of the moment Maceo Plex kicks things off with 'Deez Nuts', getting super 'freaky' with a sensuous electro vibe and deep sleazy vocal. The warm flow of melodic keys combined with the deep grumbling chords make this dirty electric groove and one that you will blow your mind!
Lifting the tempo, Polish tech-head Jacek Janicki strikes a positive note with his 'New Tomorrow', a chuggy, driving electronic groove-fest full of aspiration and positivity as heard in Rob Meulman's vocals giving this smooth groove a real modern twist. Producing for over ten years it seems that the time has finally come for this talented producer to really shine.
On the flip Sync mode aka Canadian DJ and producer Nitin slows the pace down with 'Energy', a purple inspired funky deep driver with a real fruity twist. The powerful stabbing synths, deep rolling bass and catchy slowly break beat perfectly underpin the prince-like vocal of this saucy slow-jam. As well as running No. 19 Music alongside Art Department's Jonny White, home to the Maceo Plex hit 'Under The Sheets' Nitin has released on labels BBE, My Favourite Robot and also featured on the Crosstown Rebels 'Get Lost 4' compilation. Sync Mode is clearly a kindred spirit to the Ellum Audio imprint.
Hero of the underground music scene, Lukatron aka Luke Solomon provides a touch of class to round off this special v/a. 'VGA' embodies a raw house sound of the highest quality, with its subtle shakes, deep chords and layered synth structure perfectly bring this music journey to a close. Following a string of successful releases on labels such as Rekids and Crosstown Rebels alongside running his record label Classic Recordings with Derrick Carter, its no surprise that Ellum Audio are thrilled to have this legend on board.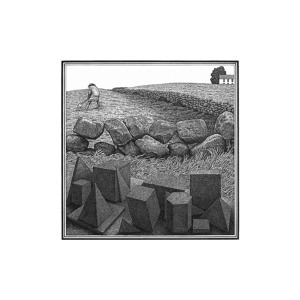 09. New Build - Do You Not Feel Loved? (Dominik Eulberg Remix) [Lanark Recordings | LANARK002]
New Build are a British band based in London. The band involves members of the Grammy nominated British band Hot Chip.
In September 2011, New Build released their first public track, a free download entitled "Finding Reasons". The trio subsequently established their own independent record label Lanark Recordings. Their first release was a vinyl only 12" single featuring the tracks "Misery Loves Company", "Guitar Man" and a remix of "Finding Reasons" by Janine Rostron. Their second release is another 12" entitled "Do You Not Feel Loved?", made public in January 2012. It features remixes by the German DJ and techno producer Dominik Eulberg and the Amsterdam based musicians Juju & Jordash.
Samples from the second release on New Build's own imprint Lanark Recordings, with remixes by Dominik Eulberg and Juju & Jordash. A strictly limited edition of 500 copies. Featuring an original illustration by Andy Martin on the sleeve, which is printed lithographically. Available to order from newbuild.bandcamp.com.
Dominik Eulberg will be DJ-ing alongside New Build & The 2 Bears at the New Build album launch on March 9th at Corsica Studios in London.
Released by: Lanark Recordings
Release/catalogue number: LANARK002
Release date: Feb 20, 2012
Hour 2: Omid 16B
01. Lane Del Rey - Blue Jeans (Omid 16b Inda House Remix) [Universal/Polydor | Promo]
02. Promo - Reborn (Dani Remix) [Promo]
03. Mikel Curcio - Pronto [Mile End Records | MILE172]
04. Monitor feat. Yasmin Fudakowska-Gow - Blissful (Mikel Curcio Remix) [Promo]
05. Lana Del Rey - Blue Jeans (Omid 16b Club Loop) [Universal/Polydor | Promo]
06. Saalim - Mood Swang (Electric Suite Remix) [Discoteca Music | DM039]
07. Onur Ozman - Tomorrow [Ready Mix Records | SRMR070]
08. Betoko - Someday (Mar T Remix) [Wow! Recordings | FF30291]
09. Omid 16b - Need Somewhere To Hide [Sexonwax | Promo]
10. Omid 16b - Sleeping (Original Dub) [Sexonwax | Promo]
11. Lana Del Rey - Blue Jeans (Omid 16b Club Mix) [Universal/Polydor | Promo]
12. Omid 16b - The Night [Bedrock Digital | Beddigi-17]
13. Omid 16b Aka Phaser - Second Choice [Disclosure | DCL014]
14. Omid 16b - Escape Driving To Heaven (Maher Daniel Stripped Remix) [Sexonwax | Promo]
Last edited by simonr (Monday Mar 2012 00:30:14)
SimonR