Topic: Transitions 395
Transitions 395
Hour 1: John Digweed
01. Sasse & Stelios Vassiloudis - Benedict [Bedrock Records | Bed_USoM]
02. Pirupa - Party Non Stop (Instrumental) [Desolat | DESOLAT 019]
03. Mark Reeve - Data Impact [Onolog Records | Onolog002]
04. Christian Burkhardt - Heart And Mind [Cocoon Recordings | COR12"094]
05. Robert Babicz - Echo From The Past [Bedrock Records | Bed_USoM]
06. Radioslave feat. Danton Eeprom - Grindhouse (Nic Fanciulli Remix) ('The Lost Mixes' EP) [Saved Records | SAVED079]
07. Guy J - Nightstalker [Bedrock] [Bedrock Records | Bed_USoM]
08. Dosem - How Do You Do It [Bedrock Records | Bed_USoM]
Download: >> http://www.mediafire.com/?mb4yh29a3281y3k
Release Notes: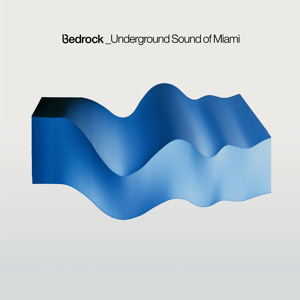 01. Sasse & Stelios Vassiloudis - Benedict [Bedrock Records | Bed_USoM]
After the release of "The Z" late last summer, it was great to find out Sasse and Stelios had teamed up again and created "Benedict." Another great techy number from the guys, which has an awesome drop that never fails to work on the floor before kicking right off again. [John Digweed]
05. Robert Babicz - Echo From The Past [Bedrock Records | Bed_USoM]
I'm a huge fan of Robert's productions, and we've been fortunate enough to release some if his music on Bedrock. "Echoes From The Past" is full of luscious melodies that drive the track from start to finish and leave you feeling like you have been on a journey through the music. [John Digweed]
07. Guy J - Nightstalker [Bedrock] [Bedrock Records | Bed_USoM]
Guy never fails to deliver quality tracks, and "Nightstalker" is no exception. Subtle grooves lead to melodic washes that just build and build throughout this track, and it always gets great reactions. [John Digweed]
08. Dosem - How Do You Do It [Bedrock Records | Bed_USoM]
After remixing the 100th Bedrock release, we have been keeping up to date with Dosem, and I'm really glad to be putting out another release from him. "How Do You Do It" is a great peak-time track that utilizes melodies in just the right way, hitting just the right spots but still staying underground. [John Digweed]
Bedrock_Underground Sounds of Miami LP
"We've been wanting to do a Miami sampler for the last few years now, showcasing some of the great artists we work with on the label but other projects and releases got in the way of letting us do this. However this year we have been very fortunate to be in a position where we not only had some amazing music but also some time to get this organised so we could do it properly. I have also been able to road test all of the tracks at gigs since the start of January and the reactions to the music has been amazing so it seemed perfectly apt to put a release together that we can focus on around Miami and the Bedrock showcase parties there." [John Digweed]
"The wealth of artists involved is truly amazing and it was great to get Pig&Dan involved along with artists who we have worked with in the past, like Robert Babicz, Wehbba, Guy J and Stelios Vassiloudis. Ultimately, I'm really happy with the release and can foresee a lot of these tracks carrying on into the summer season for a lot of DJs." [John Digweed]
Take, Sirenize, the latest project involving Rowan Blades and rising star Dennis White (aka Thermal Bear on Traum). This duo never compromises, always staying true to the underground with a strict artistic ethos & integrity, as opening track, 'Everybody', proves.
From ambient soundscapes, downtempo vocal tracks and slo-mo house, through to deliciously deep house, tech-house and acid grooves, the supremely exciting debut artist album from Greece's Stelios Vassiloudis, "It Is What It Is" on Bedrock, showed the world that variety is the spice of life. So it's no wonder that Stelios makes two appearances here: flying solo on the inspired 'West' and teaming up with sometime collaborator Sasse (aka Klas Lindblad from Finland) on 'Benedict'. Sasse's first releases came out on the legendary Sähkö/Puu as Freestyle Man and rightly are considered a milestone in the Scandinavian house sound. His Moodmusic and Sunday Music labels are highly respected worldwide, so his production skills are up there with the best, as 'Benedict' shows.
Germany's Robert Babicz has a music career that already spans nearly two decades, comprising five albums and multiple singles. The mark of a true musical innovator, he continues to reveal his talent and skill as one of Europe's most essential techno producers. His contribution here, 'Echo From The Past', is yet another stunning creation from this hero to many.
Guy J's brand new track 'Shining' (BEDGJDIGI01) and the hot remixes of tracks from his critically acclaimed '1000 Words' album, have been setting floors alight since the start of 2012, so its no surprise that 'Nightstalker' is yet another absolute gem. As one of the standout electronic artists in the world today, Guy J is at the forefront of a movement towards the melody-rich and emotionally charged roots of the house music spectrum.
Canada's Maher Daniel & Casa (aka Mike Casa) are both upcoming, pivotal figures on the Montreal scene. Daniel's remix of Tone Depth's 'Rumblefish' (Bedrock) was #1 on Beatport's techno charts for over two and a half months, cementing a relationship with the label that sees 'Music, Machines & Life' introducing a very exciting vibe to the proceedings here. A low-slung, heavy hitting tech monster is the order of the day.
Hailing from Brazil, Wehbba is one of the latest additions to Brazil's fine history of innovative techno producers. He made a big impression with his remix of Christian Smith's 'Flyertalk' on John Digweed's 'Structures' album, leading this dentist graduate, licensed diver and Jiu Jitsu fighter to have his debut track, 'Mammut' included on 'Bedrock 12'. Now, with the bouncy percussive beauty of 'Motone' he makes an exciting, welcome return.
If you're talking about exciting underground producers it would be rude not to mention Igor Tchkotoua and Dan Duncan (aka Pig&Dan), since 1999 their distinctive mixture of influences has given them a sound that is both innovative and easily recognizable. Their Sonic Society label and relationship with Sven Vath's Cocoon family have led to global respect for this dynamic duo. Teaming up with English ex-pat, Mark Reeve and Malta's Dean Demanuele has led to a truly international melting pot of hip-swinging, groovy rhythms on 'Machines'
Few French electronic music artists combine experience, avant-gardism and guaranteed success on dance floors as Electric Rescue (aka Antoine Husson) does. His distinctive brand of ultra-dynamic techno and sensuality has already proved itself on Bedrock. 'Dope' (BEDDIGi13) was a Balearic techno monster, combining the elegance of Detroit attitude to the groove of a big room tune. The highly hypnotic 'All Access' with fellow French prodigy, Timid Boy (aka Damien Almira) is equally amazing here.
Catalan producer and DJ Marc Dosem is unquestionably one of the hottest rising stars in the underground electronic dance scene. His bold debut album, "Parallel" (Sino), was released to much critical acclaim in the summer of 2011, further cementing growing respect, having already unleashed massive tunes such as "Silent Drop" and "Beach Kisses". Dosem's stunning remix of Henry Saiz 'La Marea' (BED100R) was a highlight of 2011. His unrivalled ability to harness glistening melodies, taking listeners on a trip through wondrous realms of emotion, are supreme on 'How Do You Do It', a fitting finale to what is an extraordinary collection of the finest underground electronic dance music.
Once again, it's hats off to Bedrock for raising the bar even higher with this exceptional compilation. In this day and age to not only survive as an independent label, but also to flourish and constantly evolve, bringing forward new and exciting talent, is something that should be applauded.
Released by: bedrock records
Release/catalogue number: Bed_USoM
Release date: Mar 19, 2012
02. Pirupa - Party Non Stop [Desolat | DESOLAT 019]
Pirupa's Debut track "Party Non Stop" bring you back into the trip up the legendary Digital Underground "Humpty Dumpty Dance Flavor" mixed with a percussion defying disco spin and swing in one! Pirupa Debut's on Desolat Label will leave everybody partying and re-looping this track on your nearest corner dance floor like no other.
With Regards to the "Party Non Stop" (DJ QU Remix) expect a total realm of deceptive cadence in the building up of a climax and wondering where the echo of tonal neuron funk is coming in or out through a more abstract manner. This track will sure have you checking your pockets you did not forget yourself in a breakdown!
Released by: Desolat
Release/catalogue number: DESOLAT 019
Release date: Feb 20, 2012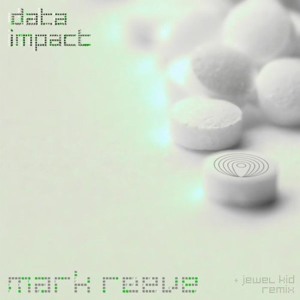 03. Mark Reeve - Data Impact [Onolog Records | Onolog002]
Mark Reeve teamed up with Pig & Dan for the imperious 'Machines' on Bedrock_Underground Sounds of Miami. Reeve's fine cut 'Lichtkleid' from his Daybreak EP [Cocoon Recordings | COR12"087] was a huge track for Diggers at the likes of Space in Ibiza.
Here he provides the second release on Pig & Dan's new Onolog imprint.
UK born Reeve move to germany in the mid 90's, a new start for the young Dj. Mark starts to visit clubs like the omen, and extends his horizon by the sound played in Frankfurt (Germany) by Sven Väth, Ricardo Villalobos and others However, his homebase sound remains Tech House: with groovy rhythms and juicy beats and most important that hip swinging touch.
Mark is now known as a non stop DJ , as an artist he has now had his most important releases on cult label Cocoon Recordings, Traum Schallplatten, Trapez and Monique Musique - Marks Tracks are always a mixture between dancefloor movers including groovy rhythms and big baselines.
In 2012 he will be releasing more tasty music on labels such as Cocoon Recordings, Soma, Herzblut, Traum Schallplatten, Trapez and Onolog.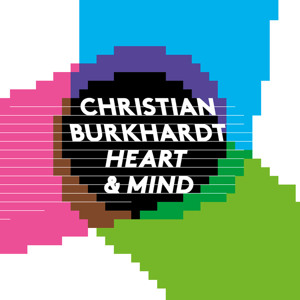 04. Christian Burkhardt - Heart And Mind [Cocoon Recordings | COR12"094]
Like hardly any other ambassador of modern Rhein Main House music, Christian Burkhardt has experienced a true rocket-like takeoff in the last year. Burkhardt's Cocoon debut EP "Stopover Goa" has, after one year, still a place of honour in many DJ's record cases. Also his legendary live set in the pouring rain at last year's Green & Blue may belong to the lasting memories of a life dedicated to electronic music. The Heidelberg-born producer has already worked for La Peña, Raum…Musik and Oslo, and his collaborations with Einzelkind and Sascha Dive became a talking point, too.
With his second EP for Cocoon, he again sets new standards. There's nobody around who is able to alienate vocals from the collective memory of Afro-American culture into a hallucinogenic cocktail without harmful side effects in such a way than Burkhardt is. Nevertheless, and despite the massive, forward-pushing bass drum and hand claps, he never loses the focus of his Soul. So – open your mind, we wish you lots of fun with "Heart and Mind" and the considerably acid-like "Waffles", while the tropical-hypnotic seagull atmosphere of "Twentysecondcenturydrama" already whets the appetite for the upcoming club summer season of 2012.
Released by: Cocoon Recordings
Release/catalogue number: Cor12094
Release date: Mar 26, 2012
06. Radio Slave feat. Danton Eeprom - Grindhouse (Nic Fanciulli Remix) ('The Lost Mixes' EP) [Saved Records | SAVED079]
Nic Fanciulli presents two of his most highly anticipated remixes on one stellar Saved package. Released on March 26th 2012, SAVED079 will showcase the two remixes everyone has been waiting for:
A: Radio Slave - Grindhouse (Nic Fanciulli Remix)
B: Loco Dice - Definition (Nic Fanciulli Remix)
After much public encouragement, from fans and critics alike, Saved Records plan to finally release remixes of two of Nic Fanciulli hottest tracks. The two songs in question, regularly featured in his live shows and sets, are Radio Slave's 'Grindhouse' and Loco Dice's 'Definition'. These songs have been packing them in on the dance-floor for the last few months. Popular demand has brought these remixes to the forefront of Saved Records' to-do list, and they have now announced the remixed releases EP for 26 March.
Originally released on Radio Slave's ReKids in 2008 with a stellar Dubfire remix (dark rhythms, superior audio and technological brilliance : DJ Magazine called "jet-black, polished chrome techno") the Nic Fanciulli remix now sees the light of day on Nic's Saved.
RELEASE DATE: 26th March 2012
Saved Records have revealed plans to officially release a brace of highly in-demand remixes from label boss Nic Fanciulli. A permanent fixture in his sets of late, the remixes are of two seminal techno tracks; Radio Slave's 'Grindhouse' and 'Definition' by Loco Dice. Both have been creating a storm on the dancefloor for months now. Relenting to popular demand, Saved have now announced that they will finally release the tracks as 'The Lost Mixes' EP on March 26th.
When asked about the EP, Nic said, "We're really excited that the public are finally able to get their hands on these remixes. The originals are two of my favourite records and I was lucky enough and honoured to be asked to remix them". [Ibiza Voice]
"Saved label boss Nic Fanciulli takes on two productions from Radio Slave and Loco Dice and adds his own flavour to the cuts. First off is his remix of Radio Slave's Grindhouse, which has become an ass-whooping piece of bass-fuelled house music. It's got the dirty bass for maximum clubbing mania, a solid breakdown and a suh-weet climax that has 'peak time' written all over it. Flipping over there's Nic's rework of Loco Dice's Definition, which is a rather techy track with a huge bass-line and a chunky overall vibe. Nice set of tracks." [Beats & Beyond]
Hour 2: Anderson Noise
01. Tony Dee - Una Pregunta [Kling Klong Records | KLING061]
02. La Peña - Discodogs [La Peña | LPA 009]
03. Jordan Peak - Pass The Roach [Robsoul Recordings | RB106]
04. Re Dupre - Anything [Noise Music | NM030]
05. Arado - New Life [Moon Harbour Recordings | MHD001]
06. Ramon Tapia - Day One [Remote Area | REMOTE036]
07. Paul Mad - Undes [Deepbeep Records | DEEPBEEP008]
08. Hollen - Frankus [Potobolo Records | PTBL079]
09. Caiwo - Playing Games [Noise Music | NM037]
10. Intern - Staredown [Octopus Records | OCT29]
11. Anderson Noise - Crooked Mouth [Noise Music | NM029]
12. Davide Squillace - Crocodile Tears (Robert Dietz Cry Me A River Remix) [Hideout Music | HO011]
13. Locked Groove - Rooted [Hotflush Two | HFT020]
14. Piemont - Swung Up [My Best Friend Ltd | MBF Ltd 12035]
Download: >> http://www.mediafire.com/?fynq9ypnue9kg5y
SimonR