Topic: Transitions 399
Transitions 399
Hour 1: John Digweed
01. Pig & Dan and Mark Reeve - Turbulance [Bedrock Digital | Beddigi-29]
02. WhoMadeWho - Running Man (Martin Dawson & Catz 'n Dogz Mix) [Kompakt Digital | Kompakt Digital 020]
03. Lana Del Ray - Blue Jeans (Omid 16B Indahouse Mix) [Universal\Polydor | Promo]
04. Mark Reeve - Back Door Stalker (Romano Alfieri Remix) [Trapez | TRAPEZ131]
05. Pig & Dan and Mark Reeve - Violets [Bedrock Digital | Beddigi-29]
06. Joris Voorn - Spank The Maid [Rejected | Promo]
07. Bart Skills - Observer (Walking At My Girl EP) [Tronic Music | TR84]
08. Stelios Vassiloudis - Hit The Lights [Bedrock Records | BEDCORBVIN1]
Downloads:
Hour 1 : John Digweed >> http://www.mediafire.com/?m19eokdzamv3emh
Hour 2 : Stacey Pullen >> http://www.mediafire.com/?b6z26awaveij8n8
256 kbs (one file) http://depositfiles.com/files/ulth86s21
Release Notes: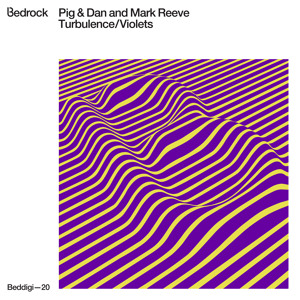 01. Pig & Dan and Mark Reeve - Turbulance [Bedrock Digital | Beddigi-29]
05. Pig & Dan and Mark Reeve - Violets [Bedrock Digital | Beddigi-29]
If you're talking about exciting underground producers, two of the first names out of the hat should always be Igor Tchkotoua and Dan Duncan (aka Pig&Dan), since 1999 their distinctive mixture of influences has given them a sound that is both innovative and easily recognizable. Their Sonic Society label and relationship with Sven Vath's Cocoon family have led to global respect for this dynamic duo.
Recently, they teamed up with English ex-pat Mark Reeve (and Malta's Dean Demanuele) to create a truly international melting pot of hip-swinging, groovy rhythms on 'Machines', which is a standout track on Bedrock's stellar 'Underground Sound Of Miami' compilation, currently sitting at No.4 in the Beatport Techno Chart. Now they return with two more highly anticipated, stunning tracks from those exciting collaborative sessions.
'Turbulence' (also featured on John Digweed's forthcoming 'Live In Cordoba' triple CD package and 2x12" Ltd Vinyl - out on Bedrock 30/04/12) is a wonderfully wobbly, percussive masterclass, while 'Violets' is a snappy, hook driven tech builder that shouldn't be missed.
Once again, it's hats off to Bedrock for raising the bar even higher with each release. In this day and age to not only survive as an independent label, but also to flourish and constantly evolve, bringing forward new and also exciting established talent, is something that should be applauded.
Released by: Bedrock Records
Release/catalogue number: BEDDIGI20
Release date: Apr 16, 2012
02. WhoMadeWho - Running Man (Martin Dawson & Catz 'n Dogz Mix) [Kompakt Digital | Kompakt Digital 020]
Whomadewho's Brighter is a famously tight marvel of an album, brimming with heroic pop moments and poignant grooves for any club potato to savour. One of the very best tracks and a personal favourite of many a Kompakt staff member is undoubtably Running Man. It is no wonder then that we could gather a quite impressive collection of remixes, including a sweaty rework by French edit wizard Pilooski and a heavily bouncing mix by Catz 'n Dogz and Martin Dawson (of King Roc fame).
More dance-floor extravaganza comes from notorious Dave DK, whose prolific work ethic might very well mark him as the original running man, and WhoMadeWho's Tomas Barfod: the drummer once more shows his striking skill-set when it comes to the analysis of a hook-line, making his expertly sequenced arrangement a true monster of a club anthem. Together with the original version of Running Man, we also included the radio edit of The Sun... because thats how good it is. Turn on, tune in, drop out!
Running Man, one of Brighter's best songs, gets the remix treatment -An armada of studio heavyweights reworked the original, including Dave DK, Martin Dawson & Catz 'n Dogz, Pilooski and Whomadewho drummer Tomas Barfod - includes a concise radio edit of summer anthem The Sun.
Released // April 16, 2012
Format // Digital
Catalog Nr // Kompakt Digital 020
EAN // 880319069819
03. Lana Del Ray - Blue Jeans (Omid 16B Indahouse Mix) [Universal | Promo]
Say what you will about Lana Del Rey and the controversy surrounding her, but the immense amount of genuine talent here is hard to ignore. The official remixes are doing the rounds on the interwebs and I have to say, it's quite interesting to hear her sultry, enigmatic voice in a more dance-oriented context. British-Iranian DJ Omid 16B gives the swooning, original a dubstep treatment with squelchy bass, check it out. Out on Universal.
04. Mark Reeve - Back Door Stalker (Romano Alfieri Remix) [Trapez | TRAPEZ131]
We welcome back Mark Reeve on Trapez after his debut on Traum.He has written tracks a bit more on the classic side of techno... and we feel he is doing that with a lot of passion and that shows in the way the tracks work seemingly by themselves.
Mark is a believer and a perfectionist the English born artists has lived big parts of his live in Germany so he brings together a German feeling with English recording techniques. and this adds up to an explosive cocktail of an post Detroit techno feeling.
"Don't Be Afraid" uses these cutting sequences that we know from early techno days that can slice the night in two and which also work as an engine for this hi-energy track.
"Back Door Stalker" is in its original version is a haunting techno track, pitch black and roaring a track that you can sneak inside and wander around. The "Back Door Stalker" is by itself a lunar landing,
What could fit better than inviting a real techno icon to remix "Back Door Stalker"?Johannes Heil has perfectionised the art of heavy techno in the past like no one else. Here he builds up tension with poise and sense for suspense by adding elements one by one making it a hell of a build up track. This is a great hypnotic voyage.
Remix two comes from another legend, Justin Berkovi and it is wonderful to hear how things can be perceived in a different way. Berkovi takes it more into the jacking corner (programming cool nostalgic strings) adding extra percussion and creating a haunting atmosphere by himself.
The third remix was written by Romano Alfiere. It is more light footed and progressive and takes a turn the other remixes have not taken.
06. Joris Voorn - Spank The Maid [Rejected | Promo]
Rejected continue their domestic themes house releases with Joris rather naughtily spanking the maid, something he first did on a Mixmag CD mix.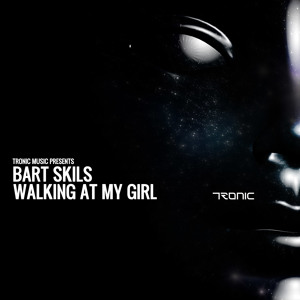 07. Bart Skills - Observer (Walking At My Girl EP) [Tronic Music | TR84]
Since making a high profile debut on Christian Smith's Tronic imprint last summer with the Underground Sound Of Lisbon sampling 'Dust', Bart Skils has gone on to establish himself as an integral part of Tronic's label roster alongside Marc Romboy, Dosem and Wehbba. This latest EP see's Skils change gear once again to deliver two more techno flavored tracks; contrasting with the tech house of 'Dust' and the electro-trance fusion of previous release, 'Hold Your Horses'.
'Walking At My Girl' is a feverously energetic cut founded on Skils' rock solid percussion. Snappy, rolling beats and swinging snare fills take their place at the top of the mix while the heavy kick booms in the background to provide a foundation for tense, jittery stabs and pulsing electronic chords to add a more musical dimension and set the stage for the vocoder vocal hook to draw you in.
'Observer' keeps the strong percussive theme going, illuminating a tracky and linear groove of tight marching loops and heavy chugging sub-bass with a feel-good chord pattern and uplifting pads that is certain to bring smiles and raise hands on the floor. Simply arranged and subtly executed, the result is a cool underground vibe with plenty of forward momentum and party-starting moments.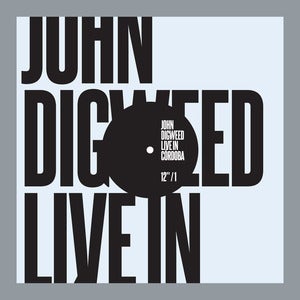 08. Stelios Vassiloudis - Hit The Lights [Bedrock Records | BEDCORBVIN1]
Taken from John Digweed Live in Cordoba Limited 2x12" Vinyl
John Digweed Live In Cordoba Three months on from his truly historic 5-hour marathon set at the open-air Tres Aguas venue in Cordoba, Argentina at the start of 2012, UK legend John Digweed looks back and then forward as he prepares to share the magic and indulge those not fortunate enough to attend that unforgettable January night.
So unbelievably special was the occasion both for John and the thousands of party-goers who bore witness that on 30th April, the Bedrock head-honcho will release his brand new triple CD package Live in Cordoba, giving Digweed fans across the world the chance to experience and reminisce upon what was, in his own words, one of the best party atmospheres [hes] ever experienced. Complete with two Live Mix CDs (1&2) and a third bonus disc featuring exclusive un-released and most importantly unmixed cuts from Digweeds bag, the Live in Cordoba triple long player captures so exquisitely the innate capacity John has for manipulating and executing sounds and continuously wowing a crowd for hours on end with impeccable record selection.
CD 1 showcases John`s ability to set the mood with grooving house and forward thinking techno tracks with remixes from the likes of Agoria, Martin Buttrich, Robert Babicz, Dominik Eulberg, Stephan Bodzin and Subb_an.
CD 2 sees John shift gears with chunky beats and driving techno from Maetrik, Alljacks, Oliver Lieb, Boys Noize & Erol Alkan, Nick Curly and Guy J, among others.
CD 3 Sees John with his A&R hat on, compiling 10 fantastic, new and unmixed tracks from Sian, Pig&Dan, Dosem and an exclusive remix of Slam`s classic Eterna remixed by John Digweed and Nick Muir.
"I could see from the reaction to my very first record that this crowd was there to party and were totally united under the stars, creating one of the best party atmospheres I have experienced in a long while. I played for over 5 hours and really didn't want to stop, as I was having so much fun. Fortunately I recorded the set and I hope that this live CD helps to capture some of the energy from such an amazing party. Thanks to everyone who was there for creating such a memorable and special night. "
John Digweed Live in Cordoba will be released on 30th April 2012 on Bedrock Records. Available on 3XCD, Limited 2X 12 Vinyl and Digital Download.
Released by: Bedrock Records
Release/catalogue number: BEDCORBCD1
Release date: Apr 30, 2012
Hour 2: Stacey Pullen
01. Paul Hession - The Varmint (Paul Woolford Re-Work) [Intimacy | CLOSE04]
02. Inigo Surio - My Tecky Brain (Original Mix) [Finest Cut Records | FCR003]
03. Onno - First Question [Moon Harbour Recordings | MHD002]
04. Alex Gori - Los Borrachos (Original Mix) [Waldliebe Familien Records | W23]
05. Onno & Marcus Gehring - Elephant In The Room (Original Mix) [Upon.You Records | UY053]
06. Giuseppe Cennamo - Imprints In My Mind [Carillon Records | CRLLLTD01]
07. Tony Guerra - Tunz Tunz (Original Mix) [Exotic Refrehment | EXRD068]
08. Jetro - No Speech (Original Mix) [Potobolo Records | PTBL078]
09. Matthew Freedz - Drampkring (Original Mix) [Prospect Records | PSR 027]
10. Jordan Peak - Pass The Roach (Original Mix) [Robsoul Recordings | Robsoul 106]
11. Santos - Newyorkese (Alex Dolby Remix) [Rockets & Ponies | ROCKD014]
12. Stacey Pullen - Circus Act [Blackflag Recordings | BFR 007]
SimonR