Topic: Transitions 404
Transitions 404
Hour 1: John Digweed
01. Rampa And Re.You - Yeah Yeah Yeah Feat. Meggy (Cocoon Compilation L) [Cocoon Recordings | CORLP030]
02. Sebastian Markiewicz - Phantom (Sirenize Remix) [Unsigned | Promo]
03. Kate Simko - Kabuki Drop (John Tejada Remix) [Leftroom | LEFT032]
04. Shiny Objects - Just Fabulous (Thugfucker Remix) [Smoke N' Mirrors | SNM-023]
05. Bimas - Never Say Goodbye [Desolat | DESOLAT X015]
06. Daniel Dexter - Storm [Poker Flat Recordings | PFR 129]
07. Secret Cinema vs Psycatron - Toy Soldiers [Gem Records | GEM021]
08. Christian Smith - Carambola Green [Bedrock Digital | Beddigi-21]
09. J.D.N.M.G.J - Trezzz [Bedrock Digital | Beddigi-22]
Downloads
Hour 1: John Digweed >> http://www.mediafire.com/?234e5nqw3d5t5x6
Hour 2: Andrew Weatherall >> http://www.mediafire.com/?kfp6if9lfb3sl72
Release Notes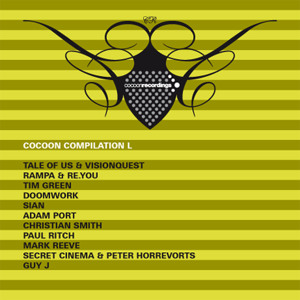 01. Rampa And Re.You - Yeah Yeah Yeah Feat. Meggy (Cocoon Compilation L) [Cocoon Recordings | CORLP030]
"L is for lover,
O is for an offer,
V you got to venture,
E maybe forever."
(Al Jarreau, 1986)
OK, we don't know whether Grammy-award-winning Jazz icon Al Jarreau has actually already thought of the twelfth Cocoon Compilation when he wrote his 86' hit. But that the Cocoon Compilation L is all about love, is beyond debate: the love for electronic dance music, for its complexity and its diversity, the love for this global musical language and last not least the enthusiasm for the well-known and the still non-famous protagonists of this tonal romance that faithfully accompanies us through night and day for more than 30 years now.
And that's why L begins with a proper love song: for "Equilibrio", the Berlin residents Tale Of Us have teamed up in the studio with their – currently extremely hip – boosters Seth Troxler, Ryan Crosson, Shaun Reeves and Lee Curtiss aka Visionquest. The result is a romantic sonnet for the 21st century, and its dreamlike dabbed piano will be carrying us into some sunrise still – a perfect start for this compilation. On with the Tiefschwarz protégés Rampa & Re.You, whose club hit "Ghost" was essential in last year's Ibiza season. Also "Yeah Yeah Yeah feat. Meggy" bewitches with a unique sense for soulful vocals without baroque-like embellishment, and with its deep organ riff the dry and bass-heavy Trax House gains unimagined emotional intensity.
DJ Tim Green from London, well-known for his releases on Four Twenty, Trapez and last not least for his "Lemon"-EP on Cocoon Recordings in 2011, generates in "Curious Smile" club-related but still shy Pop House from playful keyboard improvisations. This is what you – in a better world – would hear on standard-format radio. And also in the further course of the compilation the cornucopia is lavishly emptied: the Italian duo Doomwork, well-known for tracks for 100%Pure and Tronic, is lustfully petering out in the summery space-time continuum with percussive Dub, gorgeous sound layers and slow-motion vocals; Graham Goodwin aka Sian is pumping out his subsonic rave signal "East Of Eden" to the front and will thus presents true challenges to some club PAs.
Keinemusik act Adam Port, who seems not to have any stylistic anxieties, does his gusto for Boogie bass credit also with "Black Noise", while DJ globetrotter and Tronic label boss Christian Smith (currently on everyone's lips with his remixes for Carl Craig and Underworld) will make even bigger floors shake with his tropical, powerful energy. Two extraordinary percussion-driven energy infusions are then celebrated by Mark Reeve ("Planet Green") and DJ Paul Ritch from Paris, whose core statement "music never separated people" can't be emphasized enough, while the Dutch dream team Secret Cinema and Peter Horrevorts serve a surprisingly industrially-characterized Techno.
The finale is initiated by the best known Israeli producer besides Guy Gerber, Guy J, whose "Genesis" finds a perfect balance between hypnotic melodies and demanding rhythms, totally in the manner of his works for John Digweed's Bedrock label. The last chord is set by Daniel Stefanik from Leipzig: his more than ten minutes long "Everything Goes Green" elevates the process of waiting for the right moment to an art form and is, with fragmented rhythms, patient enough to intonate grated chocolate instead of exuberant sweetness. There's no better way to capture the magic intensity of a terrific after hour party for ever and ever. An album to fall in love with!
02. Sebastian Markiewicz - Phantom (Sirenize Remix) [Unsigned | Promo]
This is a new Sirenize track that's hot off the press. Rowan 'Breeder' Blades and Dennis 'ThermalBear' White have been busy in the studio, creating their own unique brand of cool edgy future-house groove.
This time they remix fledgling Mancunian producer Sebastian Markiewicz, who pitches his music in the category of Electronica / Experimental / New Wave. Sebastian is just putting the final touches to this exciting package.
Sebastian put in an entry for the Sasha 'Cut Me Down' Ibiza competition last year, with ThermalBear being one of the final fourteen talented electronic music stars of the future taking part in an exclusive production bootcamp at the Burn Studios Hacienda in Ibiza.
http://burn-studios.com/track/sebastian … wicz_remix
ThermalBear ended up with two scintillating versions, one of which made it onto Dave Seaman's Renaissance Masters Series as well as a digital release on Sasha's new label [Last Night On Earth | LNOE001R] :
http://soundcloud.com/thermalbear/sasha-cut-me-down
http://soundcloud.com/thermalbear/sasha … hermalbear
This no doubt sewed the seeds for Sirenize being selected for remix duties, with tremendous results.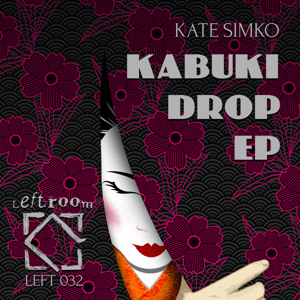 03. Kate Simko - Kabuki Drop (John Tejada Remix) [Leftroom | LEFT032]
Hot on the heels of her collaborative EP with Matt Tolfrey, ʻThe Same Page' EP, Kate Simko makes her full solo debut on London's Leftroom imprint alongside the vocal talents of Jem Cooke and the remix might of John Tejada.
Chicago's Kate Simko has hit her stride as a producer and DJ since her auspicious beginnings as part of Matthew Dear's Spectral Sound roster. Remixing Philip Glass, composing film scores, collaborating with Tevo Howard as Polyrhythmic, and increasingly on the radar of the world's top clubs via on-point DJ and Live/AV sets, Simko's talents have been closely followed by Leftroom boss, Matt Tolfrey. Tolfrey first invited Kate on board last fall with her remix of Laura Jones' smash hit "Love In Me;" then, after hearing the raw, acid-house inspired 'Kabuki Drop', Tolfrey signed the EP on sight and it's not hard to see why.
Simko's love of Daniel Bell/DBX's incredibly focused and classic use of sound shines through on ʻKabuki Drop', where an uncluttered rhythm track boldly drives a perfectly formed array of creeping bleeps, atmospherics and lush pads.
Kate's old friend, John Tejada - an artist who has developed an enviable reputation for squeezing soul out of machines - treats ʻKabuki Drop' to an oozing makeover. An inspired choice for the task in hand, the lauded producer delivers the sort of immersive eloquence that few achieve.
The second half of this diverse EP is balanced by ʻGo On Then', a full vocal cut and dub version featuring the sultry, jazz-inflected talents of London-based Jem Cooke paired with delicate Rhodes, lazy fills and hazy keys that underpin a powerful dubbed bassline.
With plans to relocate to London in July, Kate's 'Kabuki Drop' EP is a heartfelt offering to Leftroom from this soon-to-be Chicago transplant.
Released by: Leftroom
Release/catalogue number: LEFT032
Release date: May 28, 2012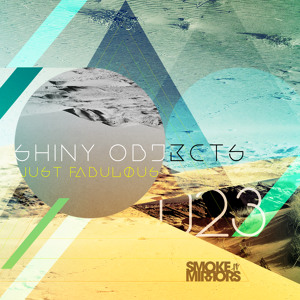 04. Shiny Objects - Just Fabulous (Thugfucker Remix) [Smoke N' Mirrors | SNM-023]
The newest single from Shiny Objects features the track "Just Fabulous" and three diverse remixes from producers whose unique sounds span the aural landscape. The original track will seduce you with its sexy, deep bassline and dark vocals that never let you forget just how "sensational" you really are. The luscious synths build gradually and are accented with dreamy trills and a dash of afro flavor; this loungey, airy vibe sets the perfect stage for a catchy 303 loop. Prepare to be lured to the dance floor.
The Eats Everything remix takes the original even deeper and with it's super-low Bristolian bassline. Eats brings his own distinctive sound to the track with high-hats that snap and clap over some ultra-funky, bouncing bass. Even the "just fabulous" acapella gets special focus from this UK producer.
Thugfucker, one of the vanguards of the 'new deep house' movement, brings you an appropriately deep'n'dark version of the original, whose relentlessly thumping bassline is countered by subtle, glittering chord progressions. This remix takes "Just Fabulous" deep underground, rubs it raw, and delivers it back to us in a package that is, well, just fabulous!
The Adnan Sharif remix jets the original into the stratosphere, pitching the track up for a little inter-stellar energy boost. As the original bassline grooves it's way through a chamber of echoes and filters, a lone Spanish guitar plucks out the main hook, adding some serious Latin spice to the original. 12" vinyl available:
Released by: Smoke N´Mirrors
Release/catalogue number: SNM-023
Release date: May 29, 2012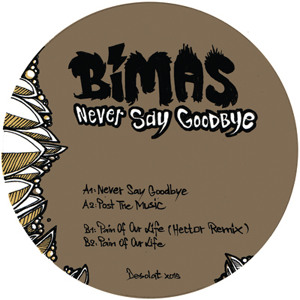 05. Bimas - Never Say Goodbye [Desolat | DESOLAT X015]
Bimas is a perfect proof that fresh and highly effective club music doesn't need much more than a free, creative approach and a good sense for igniting grooves. His Desolat X debut comes strong with a versatile three-tracker, consisting of the rough-edged primetime tool "Never Say Goodbye", the charming groover "Post The Music" - both highlights in Loco Dice sets of the past months - as well as the tribalistic "Pain Of Our Life".
Ex-Phonica member Hector, who caused some serious euphoria on House floors worldwide with his latest productions on Saved, Mobilee, NRK, Tsuba and 2020Vision, rounds the EP with a remix, stripping down "Pain Of Our Life" and giving it a moody and hypnotic outfit.
Released by: Desolat
Release/catalogue number: DESOLAT X015
Release date: May 21, 2012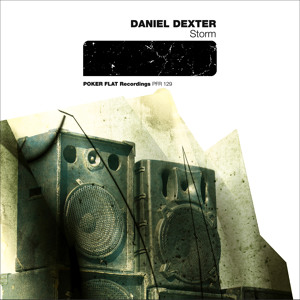 06. Daniel Dexter - Storm [Poker Flat Recordings | PFR 129]
Berlin based Daniel Dexter is part of the new breed of producers showing us why there's still mileage in the good old house groove. His cultured, expressive productions have the mark of a true talent and Mr. Dexter has only just begun...!
The acid-revival lives on. `Storm' is a heavy, late night tale of sax, e-piano and stomping synth basslines. Growing from a filtered intro, its song like structure drives us into true reckless abandon - perfect for the darker moments of the night, but still oozy with funk and soul.
The thick, percussive opening bars of `There Will Be Jazz' lead to a focus on one of Dexter's chosen weapons - more jazzy saxophone samples and synthesized strings lift us into a musical crescendo of tension, yet there's a laid back, New York vibe to the track, which will no doubt get plenty of plays this summer.
The mysterious `Murder' is a darker affair, shrouded in rave-era stabs and a real pushing vibe. It's clear that Daniel is a dextrous (no pun intended) producer with plenty of tricks up his sleeve.
Released by: Poker Flat Recordings
Release/catalogue number: pfr129
Release date: May 7, 2012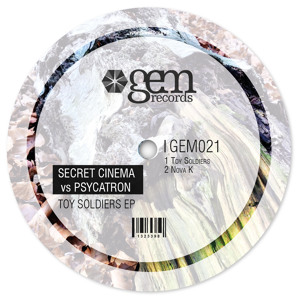 07. Secret Cinema vs Psycatron - Toy Soldiers [Gem Records | GEM021]
Stephan Bodzin - "Will def hammer both of these tunes!!! Killers!!! Toy Soldier's my fave here. 6/5."
Pig (Pig&Dan) - "WOW! Toy Soldiers is a real anthem!!!!"
Guy J - "This is such a GREAT release guys!! I am loving both trax here!!!! Thnx and good luck."
Laurent Garnier - "Ohhh YESSSSSSSSSSSS!! I am loving Toy Soldiers… 5/5!!"
Kenny Larkin - "Toy Soldiers is SLAMMIN!!! Will be playing these for sure guys!!"
Karotte - "Again a great release on Gem!! 2 great tracks from 2 big players from the scene. Love it!!"
Hernan Cattaneo - "Nova k is really REALLY good guys! Will be playing 100%"
Nick Warren - "Loving Toy Soldiers BIG TIME guys!!! Superb track!"
Jamie Anderson - "As to be expected from this collab - Both GREAT tracks!"
Mauro Picotto - "Great techno here!! What more can you say? Great tracks!"
Dosem - "Oh yessss.... Amazing tracks! PURE GEM LOVE!!"
Alan Fitzpatrick - "Great release, great artists, great music! Definite support from me on Nova-K."
Alexander Kowalski - "Brilliant teamwork!! I am totally in love with both tracks!!"
Steve Ward - "Fooookin S.I.C.K. Both tunes are as good as a pair of perfect titties!"
Released by: Gem records
Release/catalogue number: GEM021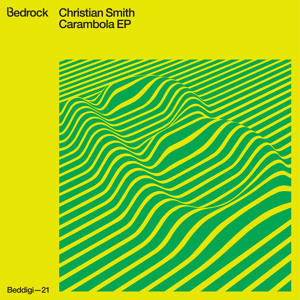 08. Christian Smith - Carambola Green [Bedrock Digital | Beddigi-21]
The genre-blurring techno master Christian Smith returns to John Digweed's Bedrock label with another set of his trademark spellbinding productions.
"It's a pleasure to deliver another EP for Bedrock. This time I made a peak time musical techno track, that has been tested many times and I'm really happy with the reactions on the floor
" - Christian Smith
"Carambola" is a track that has all the funk you could want, as it spirals ever upwards, powered by gorgeous uplifting keys and strings to create a glorious hands-in-the-air anthem in true show-stopping style. This will be a highlight in many big-room DJ sets all summer long, without a doubt.
"Carambola Green" is equally huge, keeping the funk-factor high and working a stunning techno vibe as it winds up the intensity before unleashing yet another superb hands-in-the-air climax. This is another absolutely masterful creation from Christian Smith, making this is an EP you don't want to miss out on!
Christian Smith has been at the top of his game as a DJ and producer for over a decade, but despite enjoying a global reputation as one of the most evergreen performers in his field, times have never been quite as good as they are right now. While his roots lie in techno, Christian has never been a purist, favouring instead to flavour the melodic, rhythmical music he loves with doses of funk or interspersing the raw energy of his sets with inspired moments of pure euphoria. His big-room, genre-blurring sound is very much suited to the Bedrock ethos of releasing the best quality electronic dance music that goes beyond fads and fashion as this brand new EP demonstrates.
With the momentum of his recent successful releases firmly behind him and with the strength of fresh inspiration driving his ambition forward, the "Carambola EP" shows once again exactly why Christian Smith remains at the top of his game, maintaining his relevance and position at the very pinnacle of electronic music in 2012.
Released by: Bedrock Records
Release/catalogue number: BEDDIGI21
Release date: May 14, 2012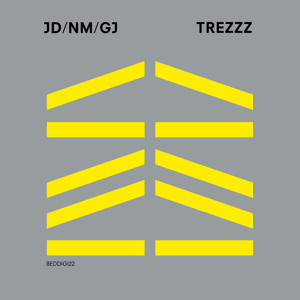 09. J.D.N.M.G.J - Trezzz [Bedrock Digital | Beddigi-22]
If 3 is, indeed, the magic number, then there's something very special going on here. Those initials will immediately give the game away to anyone who is a fan of exciting, forward-thinking electronic dance music, as 3 of its most talented exponents have ganged up for a studio session and cast a musical spell that is nothing short of extraordinary.
Fresh from his exceptional remix of the classic Circulation track "Turquoise" (Mesmeric), and brand new track "Genesis" coming on Sven Vath's Cocoon later in June, who else but the melodic maestro - Guy J - could be the perfect creative studio partner for John Digweed and Nick Muir, producers of the finest electronic dance music, who have been involved in many pivotal moments in the world of club music over the years and have in many ways helped to define genres & push the boundaries ever further forward?
As with all their releases, "TREZZZ" shows that no one is resting on past laurels but always developing their sound in an exciting direction. Those with fingers firmly on the pulse of innovative electronic music will have noted "TREZZZ" as being a major highlight on John Digweed's latest "Live In Cordoba" (Bedrock) mix album. Now it's time for this collaborative stroke of genius to shine in its full spine-tingling glory. 2 versions. 2 masterpieces. 3 is, indeed the magic number!
Released by: Bedrock Records
Release/catalogue number: BEDDIGI22
Release date: Jun 4, 2012
Hour 2: Andrew Weatherall
01. John Talabot - Depak Ine [Permanent Vacation | PERMVAC0892]
02. Soft Rocks - Little Lights (Cos/Mes Remix) [Esp Institute | ESP008B]
03. Quid Pro Quo - Dance Planet [Nation | NATION 11]
04. The Deadstock 33s - One Lone Rider [Batty Bass | Promo]
05. Daniel Avery - Airstrike [Relish Recordings | RR060]
06. Hard Corps - Dirty [Survival Records | SUR 12 026]
07. Red Axes - Tour De Chile (Soft Rocks Dark & Stormy Remix) [Im A Cliché | CLICHE039]
08. Velvet Season & The Hearts Of Gold - Camel Toe Central [Lucky Hole Records | LH007]
09. Moon Runner - Cultural Track One [Toy Tonics | TOYT003]
10. Gatto Fritto - The Hex [International Feel | IFEEL013LP]
Last edited by simonr (Sunday May 2012 16:28:34)
SimonR