Topic: Transitions 407
Transitions 407
Hour 1: John Digweed
01. Aérea Negrot - Macuto (System Of Survival Touch) [ Bpitch Control | BPC252]
02. Eric Volta - My Senses And My Window To Your World (Believe EP) [Ellum Audio | ELL005]
03. wAFF - Jeyda (Rainbows EP) [Hot Creations | HOTC021]
04. Pig & Dan - Sticky Fingers [Isgud Records | [ISGUD024]
05. Saint Etienne - Heading For The Fair (The Time & Space Machine Waltzer Remix) [Heavenly | HVNLP92SDE]
06. Uner - Cuac (Universe EP) [Visionquest | VQ013]
07. Shiney Objects - Just Fabulous (Thugfucker Remix) [Smoke N´Mirrors | SNM-023]
08. Digitaria - Paradise (Digitaria Club Mix) [Hot Creations | HOTC020]
09. Secret Cinema & Peter Horrevorts - Ana Bola (Cocoon Compilation L) [Cocoon Recordings | CORLP030]
10. Saint Etienne - Last Days Of Disco (Erol Alkan's Extended Rework) [Heavenly | HVNLP92SDE]
Downloads
Hour 1 (John Digweed) >> : http://www.mediafire.com/?0q9eew8kiewk9hk
Hour 2 (Maxime Dangles) >> : http://www.mediafire.com/?2mvk4ecc5r2pkon
Release Notes: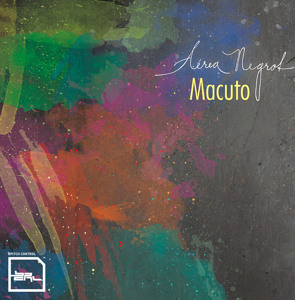 01. Aérea Negrot - Macuto (System Of Survival Touch) [Bpitch Control | BPC252]
The Venezuelan artist Aérea Negrot is certainly a phenomenon: the influences that form the basis of her music could not be more sharply opposed; her presence is physical and elf-like in equal measure; her tracks make dizzying transitions between techno, house, experimental electronica, opera and spoken word. And yet it is hard to imagine a more coherent album than her simply brilliant BPC debut "Arabxilla". After several extremely successful and highly regarded single releases, her current masterpiece "Macuto" contains almost exclusively new material in EP form.
The title track transforms Aérea's musical cornerstones into a distinctive collage of Latin American polyrhythms, house beats and jazz elements, carried by an electronically modified vocal performance that is guaranteed to give you goose pimples. The track features musical support from Aérea's live percussionist and Cadenza artist Miguel Toro.
All four remixers on the EP, each in their own personal and distinctive manner, have placed this avant-garde piece on noticeably firmer ground. Wareika, the poster boys of Hamburg, known for their albums on Perlon and Connaisseur as well as their EPs on Eskimo, Circus Company and Liebe*Detail, pair "Macuto's" spooky vocals with a sturdy electro beat, creating a potential after-party classic.
The Italian DJ and producer duo System Of Survival, whose "headquarters" is in Ibiza, will shortly release their own EP "Rough Everytime" on BPitch. Their remix shifts the bizarre atmosphere of the original into the background in favour of epic, spacious pads. An extremely crisp and funky beat provides the drive, and about a third of the way through the track makes a move towards the dancefloor with straight-up deep house elements.
Franco Cinelli is rightly considered by many as Argentina's number 1 DJ/producer. His Cassius remix made its way via Panorama Bar and Melt Festival to the status of 2011's big summer hit. His "Macuto" version goes from nought to one hundred in exactly one beat, making its mark as a smooth but punchy house groove.
"Planta Baja" gives us the logical continuation of Aérea Negrot's stylistic playfulness: at first the straight 808 beat cleverly fools us into hearing a tech-house prototype, but this is quickly transformed into a wild Latin American party using boisterous fiesta vocals and copious percussion. System of Survival also help "Planta Baja" achieve maximum dancefloor presence with a thoroughly stripped-down, bone-dry remix.
Makode's mix of the song "Todeloo", known to listeners from the album, expertly disguises it in angular electro beats – a perfect fit for Aérea's furious settling of family scores. The EP's outstanding production comes courtesy of San Francisco-based engineer and programmer Mark Pistel, whose credits include illustrious names such as Consolidated, Meat Beat Manifesto, Hector Zazou and Grace Jones.
Released by: BPitch Control
Release/catalogue number: BPC252
Release date: May 28, 2012
02. Eric Volta - My Senses And My Window To Your World (Believe EP) [Ellum Audio | ELL005]
'Love the old school feel of this one' [John Digweed]
Ellum Audio continues on a strong run of form with their fifth release, this time from London underground hero, Eric Volta. The purveyor of dark, lean house and techno returns with 'Believe', featuring UK hip-hop hero D.ablo on vocals. With remixes from Ellum family members Danny Daze & Odd Parents, as well as Tennis, this is a release poised for some serious summer selection.
Title track 'Believe' opens up proceedings with a relentless, Juno-esque baseline, and after the introduction of an incredibly catchy organ hook it becomes quickly clear that this track is begging for a big vocal. Up steps D.ablo who really delivers! The tone of his voice sits beautifully within the mix, and after the warmly welcomed arrival of several shuffly percussive elements and a couple of breakdowns, this one is sure to have the crowd going nuts.
Danny Daze & Odd Parents up the intensity with 'Believe', and take things a little darker; adding a deep rumbling baseline and high pitched strings, and subsequently creating a real sense of drama in the mix. Up next is an offering from Berlin based, co-founder of Life & Death Tennis aka Manfredi Romano, which retains the original organ hook but this time with a more minimal, stripped back approach, keeping the groove locked in through the use of rolling rims, echo'd vocal shots and occasional minimal synth blips.
The other original on the release, 'My Senses & My Window To Your World ', slows things down to a chuggy, cosmic groove. This one burns slowly with airy pads, ghostly vocal moans, and culminates through a slow moving arpeggio to reveal an acid line in the second half.
After gaining much attention for his last release '42 Weeks' on My Favourite Robot, Eric Volta drops this huge release for the summer and Maceo Plex, through his Ellum Audio imprint, shows once again why he is so prominent within the electronic music scene.
03. wAFF - Jeyda (Rainbows EP) [Hot Creations | HOTC021]
The unrelenting Hot Creations imprint has snapped up sensational talent wAFF and his impressive debut Jo Johnson EP.
Bursting with solid house groove, this three-track treasure paves the way for what is set to be a huge year for this rising star. Still only in his early 20s, UK based producer wAFF has an undeniable talent that far exceeds his years.. Co-founder of long established club night Koala in Hull, wAFF has played host to some of the best names in the industry. His tracks are already being championed by key heavy weights including Jamie Jones, Richy Ahmed and Subb-an in notorious clubs such as DC10 and fabric.
With excitement building for this stunning EP, its only a matter of time before wAFF is recognised as incredibly talented and globally admired. Fuzzy and raw on the edges, title track Jo Johnson steams in with a heavy rolling bass enhanced with the seriously sharp kick and hushed seductive whispers. Erratic and prominent percussion plays to full effect on the dance floor, creating rapid build and bubbling energy, while added vocals creep in for a real flavour of jacking house. Escalating into a full-fledged affair of Balearic vocal harmony over the tough beats and solid groove, there is no doubt this dance floor bomb will lead the soundtrack to the summer.
Taking it deeper Jeyda beats with a powerful force fusing metallic keys and hypnotic sweeps of melodic chords that add emotion and drama. Keeping wAFFs trademark sharp kick, the track progresses with contrasting alluring whispers and dreamy layers.
Rounding off this highly accomplished EP is the techier of the selection, Rainbows. Soaring spacey synths, subtle shakes, pacey percussive passages and an epic melodic break down make this trippy late night number one to remember.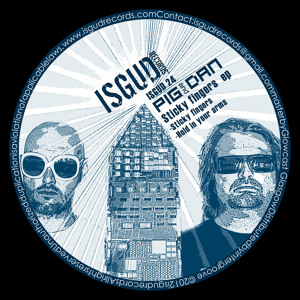 04. Pig & Dan - Sticky Fingers [Isgud Records | [ISGUD024]
A constant presence in the monthly download and DJ charts, Igor Tchkotoua and Dan Duncan have been one of the most consistent duos for many years. With a recent double album for Yoshitoshi under their belts and another long player set to drop on Soma later in the year, AND a content stream of releases and remixes, we can safely conclude that Pig&Dan are one of the hardest working duos in the business!
Whilst renowned for their full throttle techno numbers, they are equally at home with the smooth dreamy textures exhibited on their recent "Pollerwiesen" release for Herzblut. Today though, its yet another path that the duo take as they present a debut release on Isgud.
"Sticky Fingers" and "Hold Me In Your Arms" find Pig&Dan in a deeper mood, and whilst both cuts portray a more tender touch, each possess enough 'kick' to work the floor.
05. Saint Etienne - Heading For The Fair (The Time & Space Machine Waltzer Remix) [Heavenly | HVNLP92SDE]
10. Saint Etienne - Last Days Of Disco (Erol Alkan's Extended Rework) [Heavenly | HVNLP92SDE]
Title: Words And Music By Saint Etienne (Deluxe Edition)
Release Date: 21 May 2012
A 2CD Deluxe Edition, featuring the full album plus a second disc of 12 remixes from the likes of Summer Camp, Two Bears, Tom Middleton and more.
'Words and Music by Saint Etienne' is Saint Etienne's first new studio album for 7 years.
The album refers to the "strange magic" of pop. About the special alchemy that transforms even the most mundane of experiences – walking home with the headphones on at night, sitting in a bedroom with your friends in the day, getting ready to go out on the weekend – into a lingering moment of seamless enchantment, one that resonates for the rest of your life.
It is about how music affects your life. How it defines the way you see the world as a child, how it can get you through bad times in unexpected ways, and how songs you've known all your life can suddenly develop a new attachment, and hurt every time you hear them. More than how it affects and reflects your life though, the album is about believing in music, living your life by its rules.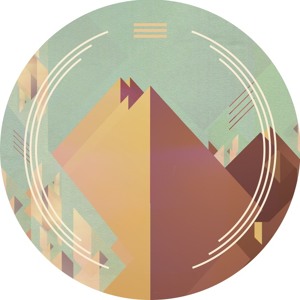 06. Uner - Cuac (Universe EP) [Visionquest | VQ013]
Uner – Universe EP
A1. Sol
B1. Luna
Digital Exclusive: Cuac
Innovative Spanish producer Uner is the next to step up on the Visionquest imprint with his 'Universe EP'. This epic three-tracker showcases his unique sound and musical background on a mesmerizing, trippy ride of modern electronica.
A-side 'Sol' (Latin for 'Sun') represents the bright side of the universe. Beautifully epic in length and sound, detailed percussion leads the way as melodic keys creep and swell through the suspense of continuous rolling builds. The melodic flourishes demonstrate Uner's musical passion with perfect rhythm, leaving an all-engulfing big room track filled with techy wonderments.
Over on the flip, B-side 'Luna' (Latin for 'Moon'), steps into an intriguingly dark and weird territory. Eerie synths flow through spacey zaps and intricate layers of sound while a raw pumping bass surges forward. Dark keys emulate Uner's musicality while haunting vocals echo and a dramatic build takes you on a hypnotic wave of melodics, dropping back into the floor rattling bass. A trippy, cinematic affair destined to swarm your mind and senses.
Rounding of the package and released as a digital only is 'Cuac'. Raw analogue percussion, electronic chords and deep pads add an underlying swing and groove while the pacey keys provide the melody – the shortest of the three tracks, this late night, druggy number is not to be undermined.
One of the most important names of the new generation of Spanish electronic producers, Uner has been able to release on highly acclaimed labels such as Diynamic, 2020 Vision, Get Physical and Defected, with his music championed by the likes of Laurent Garnier, Carl Cox and Luciano. Since 2011, aside touring the world as a DJ, Uner has been presenting his live gigs with an audio visual concept in which he uses state-of-the-art software and hardware (from iPads to mini midi keyboards) to explore his most solid, personal side. The artistic expansion of the Catalonian producer continues to grow, expressing his way of understanding electronic music from a musical point of view and from the centre of the dancefloor.
Advance Release Notes:
The new Visionquest is a soft and swooning array of drawn out sounds. Uner delicately draws a melodic story in VQ013, appropriately titled Universe.
The beauty of this EP is its duality – its light and dark sides. The first track, Sol, is a light-hearted, smiling work. The piano interjects a heavy bass and sweetly sensual vocals, swaying from left to right, plonking along from softer to harder velocities. Don't be fooled by the tracks initial calm. Soon the groove takes off into a feverish pace, leaving blissful traces of sunlight behind it. At the break, a warm marimba supplements the piano and entices the track's melody into an almost improvised-sounding performance that perfectly compliments the image of a universe's random elements.
The B-Side is titled "Luna" and represents the dark side of Uner's Universe. Accents that sound like crickets begin the track and soon a zooming, zinging, thumping orchestra of elements pulsates in time, ultimately topped by a deep-breathing bassline and a heavy, rounded kick. Alien-esque vocals join the chorus about 8 minutes in as Luna develops into a spacey, psychedelic medley of sounds and is a true masterpiece of Uner's collection of unique electronica.
Cuac, which will be available only on the digital package, is the meeting of the two worlds, the collusion of this universe, and perfectly rounds out the dichotomy of sounds that were developed in the previous two songs. The tracks are long – none short of 9 minutes – and their journey reaches into a seemingly expanding universe of sounds. Beautiful and brilliant, Uner has really created a living, breathing work that takes you on a trippy, seductive audiotour of the universe.
Label: Visionquest
Released: 11th June 2012
Distribution: Above Board
Cat no: VQ013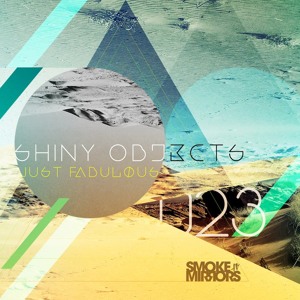 07. Shiney Objects - Just Fabulous (Thugfucker Remix) [Smoke N´Mirrors | SNM-023]
The newest single from Shiny Objects features the track "Just Fabulous" and three diverse remixes from producers whose unique sounds span the aural landscape. The original track will seduce you with its sexy, deep bassline and dark vocals that never let you forget just how "sensational" you really are. The luscious synths build gradually and are accented with dreamy trills and a dash of afro flavor; this loungey, airy vibe sets the perfect stage for a catchy 303 loop. Prepare to be lured to the dance floor.
The Eats Everything remix takes the original even deeper and with it's super-low Bristolian bassline. Eats brings his own distinctive sound to the track with high-hats that snap and clap over some ultra-funky, bouncing bass. Even the "just fabulous" acapella gets special focus from this UK producer.
Thugfucker, one of the vanguards of the 'new deep house' movement, brings you an appropriately deep'n'dark version of the original, whose relentlessly thumping bassline is countered by subtle, glittering chord progressions. This remix takes "Just Fabulous" deep underground, rubs it raw, and delivers it back to us in a package that is, well, just fabulous!
The Adnan Sharif remix jets the original into the stratosphere, pitching the track up for a little inter-stellar energy boost. As the original bassline grooves it's way through a chamber of echoes and filters, a lone Spanish guitar plucks out the main hook, adding some serious Latin spice to the original.
Released by: Smoke N´Mirrors
Release/catalogue number: SNM-023
Release date: May 29, 2012
[Ibiza Voice Review]
Here's an EP from Shiny Objects on his own Smoke N' Mirrors label. The San Francisco native has been making music for around 18 years now and applies his skills and knowledge to this new EP with aplomb.
It's not very often a tune compliments you, but Just Fabulous does just that with it's slow-motion sample that states, "You are sensational". Shiny Objects' experience shines through (excuse the pun) on his version of the track, he exercises a sense of control and a slick approach that results in a very enjoyable composition. No overcooking, no extra add-ons or over the top breakdowns, just a simple, laid-back groove with subtle percussion and smooth, airy atmospherics.
Adnan Sharif is first up on remix duties, a fellow San Francisco dweller, he was born in Brazil to Palestinian parents. He ups the pace of the track, while tagging on some delightful percussive effects but maintains the original track's atmosphere. The vocals are warped, and he even throws some guitar strings into the mix to create a very different version that still holds true, in some respects, to the original.
East Everything, AKA Bristol's Dan Pearce, injects some heavyweight bass into his version, as you may expect. This is something that has become a trademark of the Eats Everything sound, large and in charge, as is his approach to the vocal which is warped and repeats "Just fabulous" over and over. He stays true to the tracks original laid-back for the intro at least, until some rugged beats kick in and push the energy levels up a notch.
Lastly Thugfucker (Greg Oreck and Holmar Filipson) take the eerie overtones of the original and give them a lot more prominence with their incarnation of the track. The vocal has menace and the bass slithers along in a manner akin to a creepy horror movie soundtrack.
Sometimes remix packages annoy me because they don't offer much apart from trying to sell an EP off the back of a few 'big names' but packages like this are great because they present four completely different pieces of music based on the same parts. Brilliant.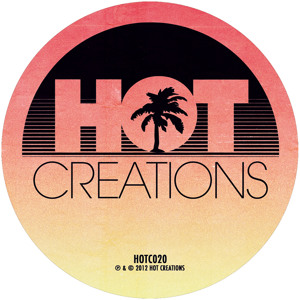 08. Digitaria - Paradise (Digitaria Club Mix) [Hot Creations | HOTC020]
Holding no limits Hot Creations are back with their next release, Digitaria & Funky Fat's 'Masochist EP' -- a funky fusion of all things electronic, from deep house and disco to indie-pop and electro.
Label head Jamie Jones met Digitaria the Brazilian song writing, electronic duo of Daniel Albinati and Daniela Caldellas while touring in Brazil. Digitaria's first album was released in 2006 on Gigolo Records from Berlin, where they also released the smash hit 'Teen Years'. In 2011 they dropped their second album, this time on Brazilian 3Plus Label, Emotion/Simulation. For this next release they have teamed up with fiery trio Funky Fat aka Guilherme Santoro, Thiago Guimaraes and Rafael Cury from Belo Horizonte. Together they explore a collection of groove, funk and down right disco!
Title track 'Masochist' gets to work with electro synth lines riding over the powerful bass and sharp percussions. Oozing with groovy melodies and super funk this is an indie-pop smash hit, with resemblance to fellow Brazilian groups such as CSS.
Taking a much housier turn is Digitaria's 'Paradise Club Mix'. The garage style bassline pumps with rounded bounce and fluid movement while the soothing melodies leave a feeling of euphoria. Haunting synths permeate the outer layers, twisting this dance floor bomb for a darker edge.
Over on the B side 'You Bring Me Down' is the second collaboration from Digitaria and Funky Fat. Soaring synths swarm the mind with grumbling electronic stabs and a true injection of funk leaving the blissful vocals to tell the story.
Rounding off this fresh release is Digitaria's 'Crazy Life'. Intoxicating vocal melodies, spacey synths and rounded keys combine to make this electro dream one that will blow your mind.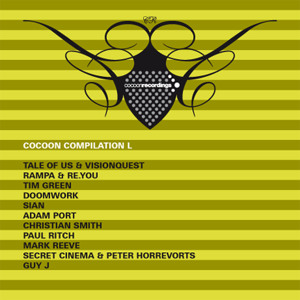 09. Secret Cinema & Peter Horrevorts - Ana Bola (Cocoon Compilation L) [Cocoon Recordings | CORLP030]
"L is for lover,
O is for an offer,
V you got to venture,
E maybe forever."
(Al Jarreau, 1986)
OK, we don't know whether Grammy-award-winning Jazz icon Al Jarreau has actually already thought of the twelfth Cocoon Compilation when he wrote his 86' hit. But that the Cocoon Compilation L is all about love, is beyond debate: the love for electronic dance music, for its complexity and its diversity, the love for this global musical language and last not least the enthusiasm for the well-known and the still non-famous protagonists of this tonal romance that faithfully accompanies us through night and day for more than 30 years now.
And that's why L begins with a proper love song: for "Equilibrio", the Berlin residents Tale Of Us have teamed up in the studio with their – currently extremely hip – boosters Seth Troxler, Ryan Crosson, Shaun Reeves and Lee Curtiss aka Visionquest. The result is a romantic sonnet for the 21st century, and its dreamlike dabbed piano will be carrying us into some sunrise still – a perfect start for this compilation. On with the Tiefschwarz protégés Rampa & Re.You, whose club hit "Ghost" was essential in last year's Ibiza season. Also "Yeah Yeah Yeah feat. Meggy" bewitches with a unique sense for soulful vocals without baroque-like embellishment, and with its deep organ riff the dry and bass-heavy Trax House gains unimagined emotional intensity.
DJ Tim Green from London, well-known for his releases on Four Twenty, Trapez and last not least for his "Lemon"-EP on Cocoon Recordings in 2011, generates in "Curious Smile" club-related but still shy Pop House from playful keyboard improvisations. This is what you – in a better world – would hear on standard-format radio. And also in the further course of the compilation the cornucopia is lavishly emptied: the Italian duo Doomwork, well-known for tracks for 100%Pure and Tronic, is lustfully petering out in the summery space-time continuum with percussive Dub, gorgeous sound layers and slow-motion vocals; Graham Goodwin aka Sian is pumping out his subsonic rave signal "East Of Eden" to the front and will thus presents true challenges to some club PAs.
Keinemusik act Adam Port, who seems not to have any stylistic anxieties, does his gusto for Boogie bass credit also with "Black Noise", while DJ globetrotter and Tronic label boss Christian Smith (currently on everyone's lips with his remixes for Carl Craig and Underworld) will make even bigger floors shake with his tropical, powerful energy. Two extraordinary percussion-driven energy infusions are then celebrated by Mark Reeve ("Planet Green") and DJ Paul Ritch from Paris, whose core statement "music never separated people" can't be emphasized enough, while the Dutch dream team Secret Cinema and Peter Horrevorts serve a surprisingly industrially-characterized Techno.
The finale is initiated by the best known Israeli producer besides Guy Gerber, Guy J, whose "Genesis" finds a perfect balance between hypnotic melodies and demanding rhythms, totally in the manner of his works for John Digweed's Bedrock label. The last chord is set by Daniel Stefanik from Leipzig: his more than ten minutes long "Everything Goes Green" elevates the process of waiting for the right moment to an art form and is, with fragmented rhythms, patient enough to intonate grated chocolate instead of exuberant sweetness. There's no better way to capture the magic intensity of a terrific after hour party for ever and ever. An album to fall in love with!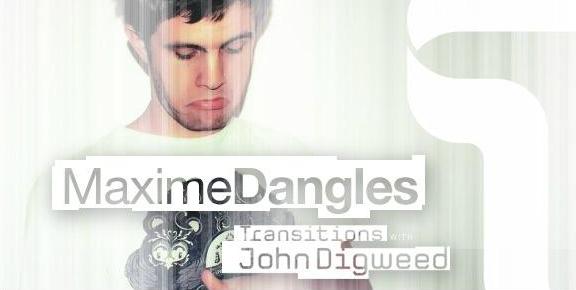 Hour 2 : Maxine Dangles
01. Maxime Dangles - Golden Gate [Hell Yeah Recordings | Promo]
02. Maxime Dangles - Unreleased 1 [Promo]
03. Maxime Dangles - Transparence [Bedrock Digital | Beddigi-23]
04. Maxime Dangles - Jarten [Bedrock Digital | Beddigi-23]
05. Traumer - Headroom [Sign Industry | SIGN03]
06. Maxime Dangles - Unreleased 2 [Promo]
07. Maxime Dangles - Dihaiz [Bedrock Digital | Beddigi-10]
08. Maxime Dangles - Spectralizer [Skryptöm Records | SKRPT07]
09. Maxime Dangles - Hold Up [Bedrock Digital | Beddigi-23]
10. Maxime Dangles - Astroneff [Skryptöm Records | SKRPT07]
Last edited by simonr (Sunday Jun 2012 18:19:14)
SimonR