Topic: Transitions 408
Transitions 408
Hour 1: John Digweed
01. Sassafras - The Underworld (Paul Loraine Remix) [Indigo Raw | IR013]
02. Lee Burridge & Matthew Dekay - Tubby [Get Weird | GW01]
03. Seidensticker & Salour - Golden Times (Welcome To Our Ageing Chamber EP) [Wir | WIR024]
04. Leix - Akane [Dissonant | DS011]
05. Maxime Dangles - Jarten [Bedrock Digital | Beddigi-23]
06. Maxime Dangels - Hold Up [Bedrock Digital | Beddigi-23]
07. Maxime Dangels - Transparence [Bedrock Digital | Beddigi-23]
08. Maxime Dangels - Spagetjack [Bedrock Digital | Beddigi-23]
09. Maxime Dangels - My Boo [Bedrock Digital | Beddigi-23]
Downloads:
Hour 1 (John Digweed) >> http://www.mediafire.com/?clkut0t5oc79tk0
Hour 2 (Christian Smith) >> http://www.mediafire.com/?0czb9a8yfsh3sng
Release Notes: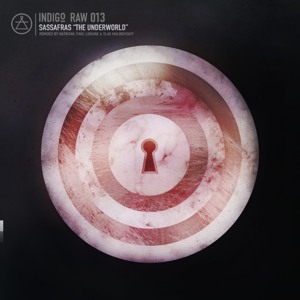 01. Sassafras - The Underworld (Paul Loraine Remix) [Indigo Raw | IR013]
The Underworld EP marks the re-launch of the Indigo Raw label after a brief hiatus.
The imprint kicks back into life with the debut production from Barcelona based Sassafras. The production outfit comprises of label bosses Mirus (Norway) & Paul Loraine (U.K) Dominic Plaza (Sweden) and vocalist Nikol Kollars (Hawaii).
For the lead track and source material for 3 remixes, the intercontinental crew drop a captivating, Mushrooms-esque narrative over sensual tech beats. To expand the package the talents of three hot artists are enlisted to add their own interpretation of Kollar's highly personal story telling.
The original track starts with dry drums and the sultry uttering of Kollars. With a stripped back pulse beneath her, she unravels the story of a dark underworld that she feels intrinsically part of. Her intensely personal delivery picks at the understanding of party culture and will find resonance with all true lovers of the electronic scene.
Hatikvah's remix is dark and pumping, with otherworldly synths creating space for the track to soar. Firm drums help to drive home the darker side of the story, with Kollars firmly in the driving seat.
Now fully on board behind the scenes at Indigo Raw, Paul Loraine rolls out a muscular reinterpretation. Subtly twisting and playing with the vocal over a marching tribal beat, Loraine shifts the focus of the track. From a meandering after hours ode, the vocal now pulls no punches, finding itself squarely on the floor.
Adding bounce to the package, new-comer to Indigo Raw, Vlad Malinovskiy draws out the human tones, upping the sex factor with a lighter, rushing remix. Keeping things percussive and energetic, his addition works in contrast to the other tracks, rounding off the EP in assertive style.
Artwork by Neeko Lalli
Released by: Indigo Raw
Release/catalogue number: IR013
Release date: Jul 5, 2012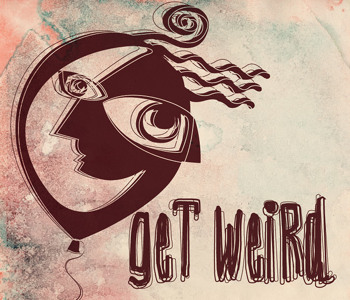 02. Lee Burridge & Matthew Dekay - Tubby [Get Weird | GW01]
First release on our new imprint Get Weird together with a track by Konrad Black - Devastator
Running consecutively alongside the 'aLL dAy I dReam' parties is our record label of the same; the label is run by myself and Matthew. Music will be available both on vinyl and digitally (BEATPORT.COM, RESIDENT ADVISOR.NET, WHATPEOPLEPLAY.COM). The label will represent the musical vibe of the parties. Each release is basking somewhere under the umbrella (or should that be parasol) of beautiful, melodic, warm, emotive, sexy, melancholic house music while still keeping it's eyes on the dance floor (and your feet right there with them).
Matthew and I's second label in six months 'Get Weird' has it's first release at the end of June. The labels sound is the night to ADID's day. Now, putting the word "WEIRD" in a labels title might give you certain ideas. At some point I know we will find our way to the weirder end of what we play but the label will be all over the place for music we play after dark in clubs across the globe. One thing is for sure when it comes to each release. It will be music to make you wiggle your hips. Promise! Our first release features an amazing track from Konrad Black called 'Devastator' with Matthew's and I's dubby track 'Tubby' on the other side. Available in June on vinyl and as a digital download. [Lee Burridge]
Release date : 6th of June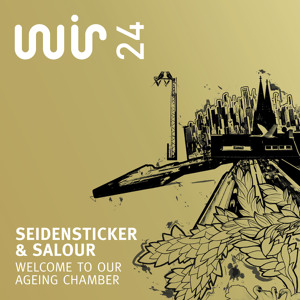 03. Seidensticker & Salour - Golden Times (Welcome To Our Ageing Chamber EP) [Wir | WIR024]
Hamburg residents Jakob Seidensticker and Bardia Salour, together known as Seidensticker & Salour are hardly newcomers to the scene. While Bardia is a local Hamburg DJ and music connoisseur with great influence on the whole hamburg scene for years now, Jakob Seidensticker is an essential part on the internationally respected Wareika trio, releasing on labels like Perlon, Circus Company, Bar25, Eskimo etc. ". The two of them have come together in 2010 to release EPs on labels like Einmaleins, and URSL. The boys now host a regular event dubbed "Dance For Fans" at Hamburg's most prestigious venue, the EGO club, and with impressive lists of guests to say the least.
The two share a love for minimal / dub Techno that is evident in their productions as well as their DJ sets. They keep the vibe easy, chill, and relaxed. They have a knack for creating intricate music that is easy to understand and more importantly, easy to enjoy. "Welcome To Our Ageing Chamber", their debut for WIR is a wonderful illustration of their talent. They have kept the soundscape free from overwhelming textures and effects, leaving room for each instrument. The piano in "Golden Times" is a perfect example. Each element fits, as if they have been producing together for years.
Released by: WIR Network (Treibstoff)
Release/catalogue number: 024
Release date: Jul 2, 2012
04. Leix - Akane [Dissonant | DS011]
With the strains of Re-UPs Freedom still ringing loud in our ears, Dissonant prepare to unleash their first slice of summer goodness, a new two track selection from Leix.
The Valencia born, Barcelona resident has been exciting dance-floors of his home nation for the past fifteen years, regularly sharing the decks with the worlds leading spinners. With a preoccupation with fusing styles and sounds, a trait that is obvious in his own productions, Leix ensures that his own work remains consistently fresh.
The Novo Music boss own productions have already found the support of many of the biggest names in the industry and have seen their release on labels including Fumakilla, Monza, Barraca Music, Inmotion Music, Melisma and more. His Akane EP is Leixs first excursion on Dissonant and what a way to kick things off.
Lead cut Akane is as perfect a fit as they come. A locked tight groove, devilish kick and a bubbling acid line that tricks us throughout with its undeviating trajectory. On the Flip Dumnezeu continues in similar fashion. An understated bass-line pulses throughout, as a snare rasps and hats glisten a spoken vocal preaches. The gospel of the dance-floor.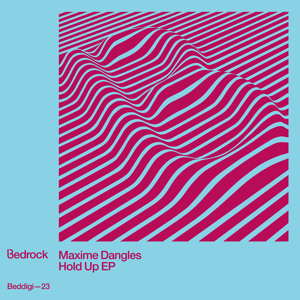 05. Maxime Dangles - Jarten [Bedrock Digital | Beddigi-23]
06. Maxime Dangels - Hold Up [Bedrock Digital | Beddigi-23]
07. Maxime Dangels - Transparence [Bedrock Digital | Beddigi-23]
08. Maxime Dangels - Spagetjack [Bedrock Digital | Beddigi-23]
09. Maxime Dangels - My Boo [Bedrock Digital | Beddigi-23]
Maxime Dangles is a key new artist in the French avant-garde electronic music community, creating waves around the globe with his unabashed approach to proper club techno music. Last year, Santé was a highlight on John Digweed's Structures Two album and the subsequent 4-track Modulation EP further showed that Maxime Dangles is an artist buzzing with creative intention. Now, he returns to Bedrock in the summer of 2012 with the stunning 5-track Hold Up EP.
From the intense, swirling, spiralling climaxes of the title track; through the mind-bending, warped energy of Jarten; the glorious nagging hook of My Boo; Spagetjack's nod to Giorgio Moroder; to the distorted Detroit attitude of Transparence, this is an EP bursting with hypnotic melodic swing and well-timed hands-in-the-air moments. With such an exciting musical palette to play with, Maxime Dangles cannot fail to impress even the most tired of ears.
Born in 1985, Maxime discovered the world of nightclubbing at a very young age. He quickly became an excellent DJ but crucially also learnt how to create his own music. In 2004, he started to work on remixes and edits before developing his own musical imprint, which led to releasing tracks with the famous Kompakt label in 2006. Remixes of Scan X, Miss Kittin & The Hacker, Simian Mobile Disco, Royksopp, Moby etc have followed. Maxime has recently developed a live show and his energy and passion are now making him a rising star of the international scene.
Released by: Bedrock Records
Release/catalogue number: BEDDIGI23
Release date: Jun 18, 2012
Hour 2: Christian Smith (Recorded at Womb)
01. The Junkies - Give It All [Tronic]
02. Christian Smith - The Judgement [Tronic]
03. Tony Dee - The King [Suara]
04. Peter Horrevorts - Crackhouse (Patrick Lindsey Remix) [Suara]
05. Paperclip People - Throw (Slam Rtm Remix) [Planet E Communications]
06. Christian Smith - House This House [Plus 8 Records Ltd.]
07. Wehbba - The Game [Tronic]
08. Heiko Laux & Diego Hastettler - Girl [Tronic]
09. Santos - Denvers (Deltano Remix) [Rockets & Ponies]
10. Christian Smith - The Tip [Tronic]
11. Technasia - Heart Of Flesh [Cadenza records]
12. Popof - Blue Dream (Maetrik Remix) [Cocoon Recordings]
13. Renato Cohen - Pontope (2012 Remake) [Drumcode]
14. Nic Fanciulli - Wild [Saved Records]
15. Unknown
16. Wehbba - The Challenge [Tronic]
Last edited by simonr (Friday Jul 2012 14:49:19)
SimonR