Topic: Transitions 409
Transitions 409
Hour 1: John Digweed
01. Electric Rescue - Dope (John Digweed & Nick Muir Remix) [Bedrock Digital | Beddigi-13r]
02. Lee Van Dowski - Not A Remix (A Kind Of Kling Klong Vol.9) [Kling Klong | KLING069]
03. Verche - Simple As That (Ian O'Donovan Remix) [System Recordings | SYS2187]
04. Guy J - Lost & Found [Lost & Found | LF001]
05. Secret Cinema & Psycatron - Loopwaffle (Psycatron Remix) [Inflyte Records | Promo]
06. Nicole Moudaber & Victor Calderone - The Journey Begins [Drumcode | Promo]
07. Christian Smith - House This House [Plus 8 Records Ltd. | PLUS8127]
08. Rey Aguilar - It's Not Over (Chris Fortier Wants It Deep Dubstrumental) [Cromarti Records | CR021]
Downloads
Hour 1: John Digweed >> http://www.mediafire.com/?2rmlz52w3c5746z
Hour 2: Stephan Bodzin >> http://www.mediafire.com/?lhr2h4hc1a0hkbr
Release Notes: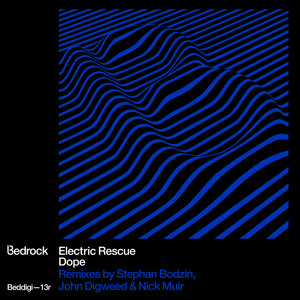 01. Electric Rescue - Dope (John Digweed & Nick Muir Remix) [Bedrock Digital | Beddidi-13r]
2011 Summer smash given the remix treatment to Digweed & Muir. Massive when road-tested at XOYO earlier in the year.
The reception for Electric Rescue's original version of Dope (BEDDIGI13), released at the tail end of 2011, was nothing short of exceptional. A huge tune in John Digweed's sets for months before release, this Balearic techno monster combined the elegance of Detroit attitude with the groove of a big room tune, like no other. Underground and eclectic, it went overground in a big way!
Now, Bedrock brings you an absolutely superb remix package that is sure to cause a equally huge commotion. Electric Rescue revisits Dope and tweaks and twists the original into a brand new (and no less massive) anthem for summer 2012. On remix duty, John Digweed and Nick Muir show that they never rest on past laurels and are always developing their sound in an exciting direction, by producing a massive, low-slung, throbbing house interpretation. To round off the package in style, German master-producer Stephan Bodzin takes Dope on an exotic electro-techno journey that is pure autobahn driving material, the quality and authenticity of his re-production a testament to studio skills that can only come from years of dedicated time spent in the studio.
Few French electronic music artists combine experience, avant-gardism and guaranteed success on dance floors as Electric Rescue (aka Antoine Husson) does. With his reputation already flying high in France via his residency at the Rex Club (check out the superb Skryptöm parties) and also organising Play rave parties in Paris, his Dope is once again set to be incredibly popular worldwide.
Released by: Bedrock Records
Release/catalogue number: BEDDIGI13R
Release date: Jul 8, 2012
Nick Muir DMC World interview excerpts
Q // Who are the producers from around the world that you are giving high fives to at the moment?
"John has got Pig&Dan doing some bits for Bedrock and I have to say I love what they do. I would say its understated, but the elements are dead right. They manage to make pretty minimal techno that at the same time is soulful and groovy which is tricky, but they make it sound easy and natural. Olly Lieb is making great stuff, loving Agoria, Robert Babicz, Umek, Denis A - I could go on and on - and on…" [Nick Muir]
Q // What do you believe is the secret to your success as a producer?
"That fact that I can play or reproduce what the person I'm working with (John, basically) has in mind is a lot to do with it. I am lucky enough to have a decent musical ear and can translate pretty much anything into an arrangement. Also I think to produce quality tracks you have to go the extra mile. Make it so that it really does the business if you can - anything thats not up to the mark, get rid of it, or replace with something that IS up to the mark." [Nick Muir]
Q // What are the other studio projects on the go for Nick Muir at the moment?
"I enjoy doing a bit of soundtrack when I get the opportunity; I do some work with The Rural Media Company run by Adrian and Rachel Lambert. They write and direct short films sometimes in conjunction with the BBC and other broadcast networks and I've provided a number of scores for them now. Its really rewarding work, refreshing. I provide material for some music libraries now and then, again this is great because it forces you into directions that you wouldn't normally go and it has to be done properly or you just won't place it. Also John and I have completed a very special project which means a lot to us and which I can't say anything about - not even what i've just said, in fact, so forget it immediately." [Nick Muir]
Q // And finally, other than making sure your sound is amazing, what advice can you offer to the thousands of aspiring producers reading this wishing to follow in your footsteps?
You have to have some kind of aptitude for making music, obviously, but given that, I find that aspiring producers tend to be too easily satisfied with what they turn out. Be hyper critical when you're listening to what you've done - try to listen objectively and compare what you're doing to other producers whose material you like. Don't fall into the trap of thinking it doesn't matter if its not as good - if someone's surfing around for material and yours is not up to the mark then they'll move on. Take the bad bits out - improve the good bits - search for an even better groove, use your imagination to find a different and better way of making a track special. Produce!!" [Nick Muir]
Check out the full interview here >> http://www.dmcworld.net/reviews/entry/f … -muir.html
02. Lee Van Dowski - Not A Remix (A Kind Of Kling Klong Vol.9) [Kling Klong | KLING069]
Right in time for the summer season Martin Eyerer & Rainer Weichhold are glad to bring you the nineth pack of bombas for your dj sets. And it's again a proper international collection with Cadenza artist Lee Van Dowski (Switzerland), Sideburn & Maher Daniel (Washington/Montreal), Cocoon member Patrick Kunkel & 212Fahrenheit (Francfort), Darlyn Vlys (France) and Danny Serrano (Madrid)
Bio
French-born, Geneva-based artist Lee Van Dowski is one of Luciano's Cadenza stable: Born Renaud Lewandowski, Lee has earned a reputation as a kind of dark prince of uplifting electronic music, a trickster who spreads his mischief via long, undulating DJ sets and bewilderingly funky releases. Lee has gone on to unleash a deluge of material on labels like Mental Groove, Bpitch Control, Dumb Unit, Einmaleins, Memo, Plak, Defrag Sound Processing, Mobilee, Leena, Wagon Repair & Soma.
There's no single description for Lee's productions, which have proved unusually malleable in his half-decade of releases; an early interest in the skittish rhythms of labels like Warp and Skam remains evident, but reformatted for the supple grooves of deep house and classic minimal techno. His time in the Lausanne music shop clearly served him well; Lee's tracks immediately stand out for their fine sense of detail, an almost intangible shimmer. Utilizing samples, drum machines and all manner of synthesizer, Lee's music remains open to every possibility. "It's an empirical process," he says of his method. "Each sound or loop brings me to the next one, and so on, until the moment that I feel I have all the elements I need to finish the track. Of course, there are always surprises and accidents—that's what makes the magic in writing music."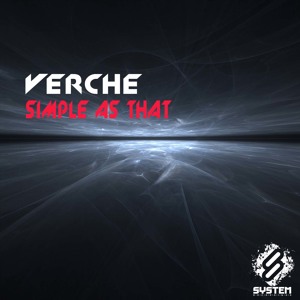 03. Verche - Simple As That (Ian O'Donovan Remix) [System Recordings | SYS2187]
Verche returns with the sublime prog-meets-tech 'Simple As That', featuring remixes from Ian O'Donovan, Estroe and Verche & Jazzyville.
"Ian O'Donovan works with 'emotions.' From his driving tech numbers to the deepest of house via grand progressive tracks, Ian's music always plays on the listeners feelings. His use of melody and uplifting chord structures is polished and its this skill that has seen him release work for Vince Watson's Bio label, Darko Esser's Wolfskuil and of course John Digweed's Bedrock."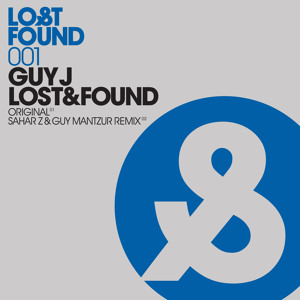 04. Guy J - Lost & Found [Lost & Found | LF001]
"Absolute Killer Track This One" [John Digweed]
2012 sees Guy J kick off an exciting new project with his close colleagues and friends at Bedrock: his very own imprint "Lost & Found", a sub-label for John Digweed's long running mothership where he'll release music by himself and his favourite producers. Then there's the small matter of a release on Cocoon, one of the most highly regarded labels in techno and beyond, and some exciting collaborations in the pipeline with some other inspiring artists. As always with this unique talent, it's quality, not quantity. Each of his releases is met with a swell of anticipation, and for once in this often over-hyped world, it's fully justified.
"To have a label, I think, is what almost every artist who loves music must have in mind, but to have it as a sub-label in the Bedrock camp is a dream come true. John Digweed has always been supportive of me and suggested we could do it that way, so I hope to give it the best I can to make it progress and keep on putting good music out there." [Guy J]
05. Secret Cinema & Psycatron - Loopwaffle (Psycatron Remix) [Inflyte Records | Promo]
Another collaboration between Secret Cinema & Psycatron sees their 'Rotterdam - Belfast EP' [GEM021] drop on the 28th of May with two tracks Toy Soldier/Nova K which have been getting great advance feedback.
Limited advance info on 'Loopwaffle' // however this was another big tune at Ultra Music Festival - Buenos Areas a couple of months back and is still doing the business on the floor.
06. Nicole Moudaber & Victor Calderone - The Journey Begins [Drumcode | Promo]
Propelled to the forefront of today's scene by her flawlessly executed sleazy house and techno sounds, Nicole Moudaber teams up with NYC legend Victor Calderone.
07. Christian Smith - House This House [Plus 8 Records Ltd. | PLUS8127]
Tireless producer, Tronic boss and top international DJ Christian Smith here steps up for his first release on Plus 8. Over the years Christian has offered up a high volume and high quantity of techno inclined singles for myriad labels (Bedrock, Systematic, 100% Pure, Soma), so it only makes sense he now finds himself on one of the scene's most reliable outposts for such material.
The two track EP kicks off with 'House is House' which is, as the name suggests, a little house-ier than the flip, but still deals in plenty of heavy bass weight and slick repetition. The devil is in the detail – filtered, dark voices, rattling cowbells, washes of white noise synths and long, thin, forward looking pads – all of which are married to a mid-tempo groove.
The more forceful 'Indulge Me' then follows. Taught kick drums start immediately as claps and subtle synth stabs swell in volume until they eventually fill out the whole airwaves. Squirming behind are thin and icy steel lines until the first drop when the deliciously bouncy groove sets in proper.
Far from aping the usual Detroit and Chicago tropes, Christian Smith has once again crafted two classy dance floor joints that are not only exquisitely produced, but that bare all the usual hallmarks of Christian Smith, one of the most consistent producers in the game.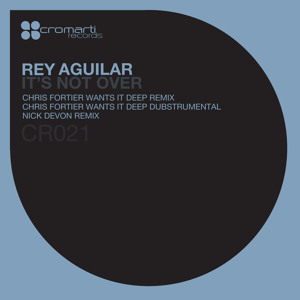 08. Rey Aguilar - It's Not Over (Chris Fortier Wants It Deep Dubstrumental) [Cromarti Records | CR021]
Rey Aguilar hails from the border city of McAllen, Texas. A true house music lover and DJ, Rey has consistently held the best house and techno residencies in town for the past 5 years and has hosted the likes of Justin Martin, John Acquaviva, Steve Porter, Danny Daze, and Tanner Ross, all while producing his own cuts and edits to play out during his gigs.
With "It's Not Over", Rey delivers a deep and percussive groove that's reminiscent of an old school disco vibe while also incorporating that fresh-sounding, warm-sub bass, and chunky production style. Featuring classic first choice vocal work, it delivers the proper funk and attitude of a contemporary underground house interpretation.
On remixes we have an excellent deep house perspective from rising Greek producer Nick Devon, and two unshakable large room dubbers from Fade Record's mighty Chris Fortier. We hope you enjoy, cheers!
Released by: Cromarti Records
Release/catalogue number: CR021
Release date: May 1, 2012
Hour 2: Stephan Bodzin
01. ID
02. Roland M. Dill - Moments Notice [Herzblut Recordings | Herzblut 26]
03. Tim Xavier - Remember The Krome [Limited400 | Ltd400012-6]
04. Electric Rescue - Dope (Stephan Bodzin Hope Remix) [Bedrock Digital | Beddigi-13r]
05. Chromezone - Atlantis [Wolfskuil Limited | WLTD018]
06. Max Cooper & Jeet - Fisted [Herzblut Recordings | 807297522518]
07. Roland M. Dill - Tacit Blue [Herzblut Recordings | Herzblut 26]
08. Jesper Dahlbäck - Tanken [International Sound Laboratory Recordings | ISLR017]
09. Oliver Huntemann - Tasmanian Tiger [Ideal Audio | Ideal021-6]
10. Marc Romboy vs Ken Ishii - Tayio [Systematic Recordings | SYST0090-6]
11. Sam Paganini - Egotism [Drumcode | DC96]
12. Dario Zenker - Cat Stance [Time To Express | T2X21]
13. Petar Dundov & Gregor Tresher - Hex [Music Man | MM159]
SimonR