Topic: Welcome Rhouse, Abdul Record Shop!
Get fuck away from Abdul Record Store, donga vedhava.
Welcome Rhouse to Abdul Tape Exchange!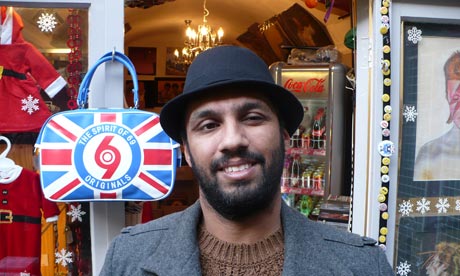 What kind of new stuffs we have in here this week?
We have mod bag with British flag! You have a look, take for your friend Fadas next time you in UK? Very cheap.
Bowie poster for Gillactico, or I like to call GAYLATICO HA AH AHHHA! He into the gay's music no? Why you have anything to do with him, you know it is haram! Inshallah you become good boy not the bi.
Step inside, you want something for Christmas? This small coat will fit Pesto, you take for him no? What, Christmas one month ago already??! You know so much of the infidel way. Chutiya!
Coca Cola? I cannot drink because clean pipe with alcohol but okay for you dirty dog!
I have many poster, of the King and Tommy James and Shondells.
Gladys Knight and Pips tape? New in today! 3 rupees to you good friend. Don't like this good shit? Bakwas bandh karo.
You think you too good Abdul latest stock? Think you fucking paapa? Run off and play finger in the hole with your ABCD college friends. Behnchoot.
BedRob voted out. He isn't a racist. But he IS a thicket.