Topic: Andrew Slattery - John Digweed : Bedrock tribute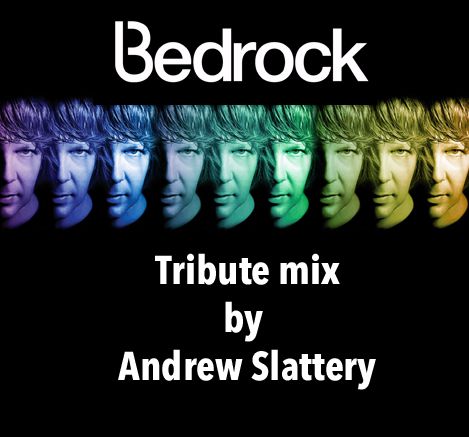 As I have done previously with some of my favourite acts who are touring Australia, I decided to put together a tribute mix for the great John Digweed, who will be gracing the decks in Melbourne over the Queens Birthday weekend for Darkbeat's 10th Birthday. Diggers has been a long time influence for me, and was one of the first guys who got me into dance music. It features a bunch of his and Nick Muir's tunes under the Bedrock guise, that I've collected over the years, dating all the way back to 1993! It's incredible how well some of these old tunes stand the test of time!
Recorded live at home for you to download and enjoy.
Gig details here www.facebook.com/events/145923395589402/
Hope you enjoy!!
1) New Order - Crystal (Bedrock Club Mix) - 2001
2) Humate - 3.2 - Digweed & Muir's Bedrock Mix - 1998
3) Bedrock - Forge - Tom Middleton Remix - 2008
4) Nick Muir, Bedrock, John Digweed - Emerald - 2002
5) Christian Smith, John Selway Daytona - John Digweed & Nick Muir Remix - 2009
6) Bedrock - Bilder (Club mix) - 2010
7) Abe Duque - Hypocrisy (John Digweed & Nick Muir Remix) - 2010
Nick Muir, John Digweed, Guy J, J.D.N.M.G.J - Trezzz (Original Mix) - 2013
9) Bedrock - Emerald - Seismic / Charlie May Dub - 2008
10) John Digweed - Gridlock (Henry Saiz Remix) - 2008
11) Way Out West - The Fall (Bedrock Mix) - 2000
12) Chakra - I am (Digweed & Muir's Bedrock Mix) - 1996
13) Bedrock - For what you dream of (Full on Renaissance mix) - 1993
14) Danny Tenaglia - Turn Me On - John Digweed & Nick Muir's Bedrock Mix - 1999
15) Satoshi Tomiie - Up In Flames (Bedrock 1) - 1999
16) React 2 Rhythm - Intoxication (John Digweed & Nick Muir's Bedrock Mix) - 1997
17) Bedrock - Heaven Scent - 1999
https://soundcloud.com/andrewslattery/a … hn-digweed
Last edited by andrewslattery (Wednesday May 2013 09:54:24)