Topic: [BAIRES031] ''VA - Baires Compiled 2013'' Out Now!!!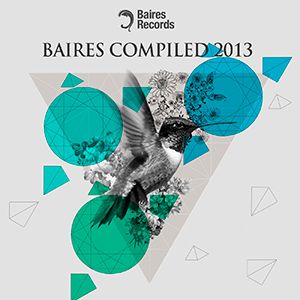 We are glad to have the possibility to present you, a whole album, full of high quality music, from the deep of the heart of some big talents. Each producer involved on this compilation has that touch to make a track feel special. In the last years the electronic music was evolving day by day. Different genres are new, and the fusion of the old and the new elements are a great tip to make track unique. We were selecting some tracks that have something uncommon, that make you wish listen again and again. In every of them you will find something that will catch you. Hypnotic grooves and melodies around this album. Some amazing synth and vocals. From the first to the last track every of them are useful on the dance floor. All the songs are really nice, and we are sure you will give them a nice use. Music is to listen and even more special to enjoy, and you will really enjoy listening this compilation. We have to say thanks to every artist that sent their tracks, not only the ones we selected, but also the ones we refused. We are glad to have the support of some big talents and we are really glad to have a bigger family full of talent.
T R A C K L I S T
01) Antu Coimbra & Nico Dumont - Hasta Las Nubes (Original Mix)
02) Antu Coimbra & Nico Dumont - Hasta Las Nubes (Martin Etchegaray Remix)
03) David Duque - Almas Gemelas feat. Emanuel (Original Mix)
04) Fefo - The Hicking Track (Original Mix)
05) Fefo - The Hicking Track (Dark Soul Project Groove That Dance Floor Remix)
06) Kieran J - Hippy Shack (Original Mix)
07) DJ BIA - Hans Jobs (Original Mix)
08) Martin Etchegaray - Oceans (Original Mix)
09) Martin Kazez & Waywork - A Different Paradise (Original Mix)
10) Dark Soul Project - Melancholy (Original Mix)
11) Pedro Aguiar - Night Shift (Original Mix)
12) Guido Sava - How Its Done (Original Mix)
13) Guido Sava - Stella & Purple Kush (Original Mix)
14) Ezequiel Anile - Lost Scale (Original Mix)
15) Dark Soul Project - Remember The Past (Original Mix)
16) Jonatan Ramonda - Confused Looks (Original Mix)
17) Amber Long & Robert Mason - Lost in a Crowd (Original Mix)
18) Vanyano - Seven Fallen Angels (Original Mix)
19) Vanyano - Seven Fallen Angels (Lank Fingertip Remix)
20) Dark Soul Project & Santiago Garcia - Easy Way (Original Mix)
Release Date: September 23 2013 exclusively at Beatport!!!
Click on the image below to listen or buy our music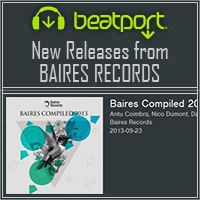 Follow the link below to listen previews on YouTube:
http://www.youtube.com/watch?v=mNDWYBTLEzk&
Supported by: John Digweed, King Unique, Pena, Chris Lake, Marc Poppcke, Darin Epsilon, Baunder (Soundexile), Andrew McDonnell, Silinder, Guy Mantzur, Lonya, Rich Curtis, Serge Que (Monaque), Mitch Alexander, Dee Keepers, Faskil, Luis Bondio, Jambor, Soulwerk, Ioan Gamboa, Cristian Gandini, Tanseer, Verve, Alejo Gonzalez, Praveen Achary, John Axiom, Graziano Raffa, Pacco & Rudy B, Martin Kazez, Li-Polymer, Rodrigo Mateo, Madloch, Khen, Ryan Luciano, Erik Peterson, Sasha Le Monnier, Solar Sphere, DJ Niki Belucci, Ozgur Ozkan, Neftali Blasko, Diego Azocar, OGAWA, Dj PascalB, Antu Coimbra, Nicholas Van Orton, Lateral Cut Groove, Michael & Levan, G 'N' P Tauro, Dub Brothers, Niko Mayer, Rodrigo Cortazar, Mike Griego, CzD, Erdi Irmak, Andy Arias, Oscar Vazquez and many more...
Thanks for your support, comments or feedback
Baires Records
Visit Our Pages: