Topic: MARCO CAROLA + NIC FANCIULLI @ Marquee NY - Friday Nov. 29th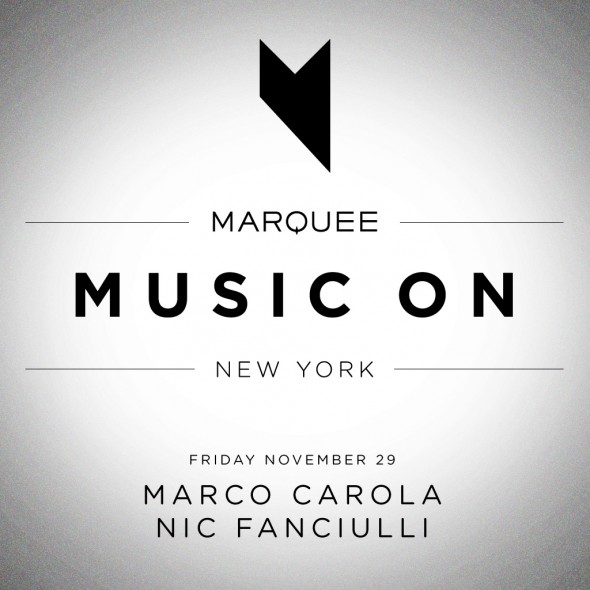 Friday November 29th - Music On - New York
MARCO CAROLA
with NIC FANCIULLI
Marquee New York
Music On New York ends November with a stacked night of killer sounds. On Friday November 29th, Music On's maestro MARCO CAROLA returns to Marquee, this time joined by special guest NIC FANCIULLI from the always on-point Saved label.
With music by
MARCO CAROLA
Music On
NIC FANCIULLI
Saved
$40 early-arrival and double-entry tickets are on sale now at Resident Advisor - http://www.residentadvisor.net/event.aspx?520540
Tickets are highly recommended!
Email marquee@basicnyc.com for info on our special guest list and table reservations
When: Friday November 29th (10pm - late)
Where: Marquee (289 10th Avenue)
Tickets: Email marquee@basicnyc.com for guest list
http://www.marqueeny.com
http://www.basicnyc.com
http://www.musicon.com/
https://www.facebook.com/musiconofficial
https://www.facebook.com/MarcoCarolaOfficial
For tickets to all Music On New York events - http://www.residentadvisor.net/promoter.aspx?id=33876