Topic: Randy Squalor - Rinsing Sounds Vol 48 - Adventures Of The Randy Merman
Dear Bedrockers,
About 7-8 months since the last mix from me, but in case anybody does fancy a fix, a new fat bald frenzy below...
A pretty varied mix of deep prog through mental techno-pop, please give it a whirl if you fancy something different.
Featuring the likes of Wild Beasts, Lana Del Rey, Four Tet, Moderat, Depeche Mode, Todd Terry, Loops Of Fury, DJ Funk, Bok Bok, Jamie Stevens, King Unique, Elite Force, Alex Metric, Underworld, Boys Noize, D-Mad, Snow Patrol, Rina Mushonga, Joris Voorn, Black Hearted Brother and others.

RANDY SQUALOR'S RINSING SOUNDS - VOL 48
ADVENTURES OF THE RANDY MERMAN SUMMER 2014 MIX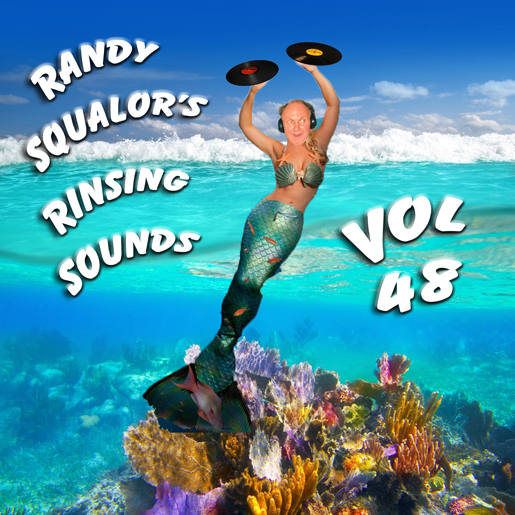 Wild Beasts - A Simple Beautiful Truth - Djrum Remix - Domino
Lana Del Rey - West Coast - Randy's Four Tet Vs Dan Heath Edit - Polydor
Moderat - Bad Kingdom - Robag Wruhme 4/4 Xomlopp Hybrid Edit - Monkeytown
Chris Gavin - Random Forest - Original - Sexonwax
Depeche Mode - Never Let Me Down - Cubicolor Remix - White
Todd Terry Presents Sound Design - Bounce To The Beat - Leftwing & Kody Remix - Hard Times
Loops Of Fury - I Need - Merlyn's I Need Bass Edit - White
DJ Funk - Booty Clap - Ookay Remix - Boysnoize Records
Bok Bok - Melba's Call (feat. Kelela) - Original - Night Slugs
Jamie Stevens - Tribe Of The Disco Kings - King Unique Remix - Tulipa Records
Elite Force & Friends - Freaky Looking Motherf**kers - Original - Elite Force
Alex Metric - Spiritism - Original Mix - OWSLA
Underworld - Dark & Long/Dark Train - Jerome Isma-Ae & Maor Levi Remix - Anjunabeats
Boys Noize - Starwin - Maor Levi Bootleg Mix - White
Elite Force - Black Video Noise Game - RVMP3 - Elite Force
D-Mad - I Love You So Much - Original Mix - Afterglow
Snow Patrol - Open your Eyes - Steve Brian & Oudai Abdulhadi Bootleg - White
Rina Mushonga - Eastern Highlands - Joris Voorn Extended Remix - Green
Black Hearted Brother - Got Your Love - Ultramarine Remix - Slumberland Records
Soundcloud: http://soundcloud.com/randysqualor/rand … ds-vol-48a
All the best to all,
Randy.