Topic: Recent Live Sets w/ Tracklistings
Hello all,
Been a while since I posted. Wanted to give you 3 recent live sets (with a pic of each party) for you to hopefully enjoy.
Thee-O - Live at 1Up (01/10/09)
Tracklisting:
George Andrews - "Smoke & Mirrors" (Toolroom)
Mr. Jones feat. Marsden - "Ape Men" (Night Drive Music)
Jon Gurd - "Fire in Me" (Killawat)
Kellerkind - "Cache Cache" (FLASH)
Matt Nordstrom - "Lucky Drawls" (Saved Records)
Pierre Deautschmann - "Cougars" [Leevey Remix] (Farbenfrah Records)
Patric La Funk - "Restless" [Tim Weeks Remix] (Opaque Music)
Radioslave feat. Danton Eeprom - "Grindhouse" [Dubfire Terror Planet Remix] (Rekids)
Sharam - "Crazi" (DCI)
Paul Ritch - "Split" (Quartz Rec)
Adam Shaw - "Dog" (mau5trap)
Laidback Luke & A-Trak - "Shake It Down" (Mixmash)
David Tort - "Lost In Acid" (Blanco y Negro)
Tom Sawyer - "South American" (Atsuo Records)
Blagger - "Magna Star" [Delete Remix] (Tic Tac Toe Records)
Anton Pieete - "Players" (Intacto)
Thee-O - Live at Lights Out 2.5 (01/30/09) - The mic was turned on through half of my set and you can hear the crowd. Came out pretty cool.
Tracklisting:
AMT8 -" Altweibersommer" (Diynamic)
David West - "The Hideout" [Ramon Tapia Remix] (Tolerant Recordings)
Muzikjunkie & Myu Myu feat. Todd Jordon - "True Or False?" (Stealth Records)
Greg Delon - "Cezar" [Koletzki & Meindl Remix] (Boxer Recordings)
Thee-O - "Acid Reign" (1980 Recordings)
D. Ramirez - "Reminder Of Jasper" (Azuli)
Thomas Penton & Thee-O - "Sleight Of Hand" (Unsigned)
Radioslave feat. Danton Eeprom - "Grindhouse" [Dubfire Terror Planet Remix] (Rekids)
Sharam - "Crazi" (DCI)
Funkagenda - "Breakwater" [Seaman & Stel's Waveforce Mix] (Toolroom)
Eric Entrena & D-Unity - "Drugs & Stuff" [D-Nox & Beckers Mix] (Dirty Players)
D-Nox & Beckers - "Left Behind" [Rafeal Noronha & Re Dupre Remix)] (Lo Kik Records)
George G., Livio & Roby - "Diverse" (Cecille Numbers)
Chelonis R. Jones - "Rehabilitation" [Dachshund Remix] (Systematic)
Olivier Giacomotto - "Locomotto" (Definitive Recordings)
Thee-O - Live at Mardi Gras Masquerade (02/07/09)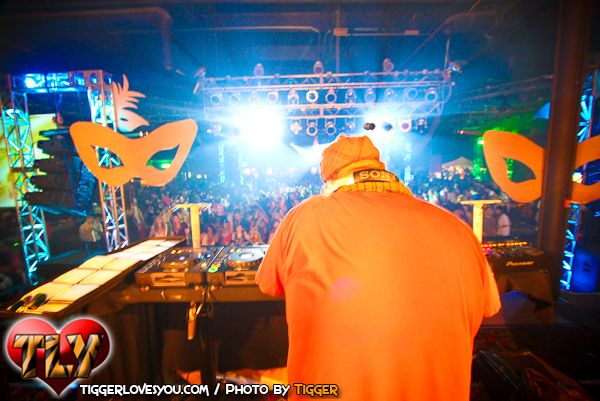 Tracklisting:
ICS - "Flock Of Seagulls" (Magnetik Grooves)
Thee-O - "Acid Reign" (1980 Recordings)
Random Factor - "Outlaw" [John Tejada Remix] (2020 Vision Records)
Thee-O - "Losing My Mind" (Unsigned)
D. Ramirez - "Reminder Of Jasper" (Azuli)
Thomas Penton & Thee-O - "Sleight Of Hand" (Unsigned)
David West - "The Hideout" [Ramon Tapia Remix] (Tolerant Recordings)
Ramon Tapia - "Mi Esposa" (Great Stuff)
???? - "????" (????)
Carlo Lio & The Junkies - "Last Days" (Rawthentic)
Dirty South - "Minority" [P.T.M. Remix] (Toolroom)
Corrie - "Body Type 1" (Eat More Beef)
Kolombo -"I'm On Your Side" [Nikitin & Semikashev Remix] (Noir Music)
Nicone - "Everything So Clear" [Mark Hemmann Remix] (Supdub Records)