Topic: LE CLUB CULTURE COMPILATION by Veerus & Maxie Devine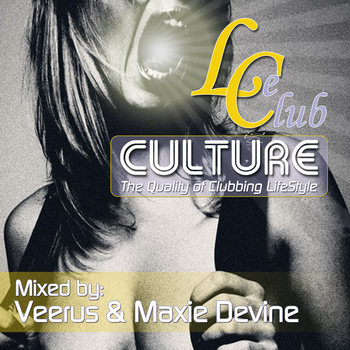 Prelisten Here:
http://soundcloud.com/le-club-records/o … xie-devine
Buy a legal MP3 Here:
https://www.beatport.com/it-IT/html/con … ub_culture
Le Club Records presents
"LE CLUB CULTURE" Mixed by Veerus & Maxie Devine
Included 22 unmixed tracks (4 unreleased special tunes)
and 2 continuous mixes only for real clubbing lovers....
Nominated by Sasha "Best Producers of 2008".
Remixers of world top Djs/Producers like Steve Angello, Fatboy Slim, Joachim Garraud, Wally Lopez and many more.
These are Veerus & Maxie Devine!!!
From 2008 they work hard on LE CLUB RECORDS project .
The label appeared on many worldwide playlists and charts.
Supported by best Djs like Sasha, Mark Knight, Funkagenda, Carl Cox, Tiesto, Steve Angello, Axwell, Joachim Garraud, D. Ramirez, Richie Hawtin, Hernan Cattaneo, Wally Lopez, Roger Sanchez, Laidback Luke, John Digweed, Above & Beyond, Eddie Halliwell, Matt Darey.
Now after one year they made a superb collection of the best LE CLUB RECORDS tracks.
America, Happy Song, Clockism, Silencism, Screwball, Materia... and more than this is contained in this Pandora's Box.
And this is only the beginning...
Tracking List:
01.Veerus & Maxie Devine - Botox (Extra Sweet Mix)
02.Megatonic Boys - America (Veerus & Maxie Devine Rmx)
03.Pirupa & Pigi - Gave U Ass (Original Mix)
04.Sunthic Genius & Maurizio Benedetta - The Trumpet (Joy Kitikonti Remix)
05.Megatonic Boys - Mr Crack (Original Mix)
06.Veerus & Maxie Devine - Funky Beat (Original Mix)
07.Alex Dias - Scientific (Elton D. Remix)
08.Veerus & Maxie Devine - Silencism (Original Mix)
09.Xaver - This (Megatonic Boys Edit)
10.Megatonic Boys - Ballandchain (Original Mix)
11.Veerus & Maxie Devine - Happy Song (Original Mix)
12.Natalino Nunes - Straight Control (Original Mix)
13.Megatonic Boys - Solo Musica (Original Mix)
14.Alex Dias - Materia (Original Mix)
15.Xaver - That (Megatonic Boys Edit)
16.Veerus & Maxie Devine - Clockism (Original Mix)
17.Veerus & Maxie Devine present Xaver - Screwball (Original Mix)
18.Xaver - Meet Her At The Love Parade (Original Mix)
19.Veerus & Maxie Devine - Alarmism (Original Mix)
20.Pirupa & Pigi - Absolute Gorgeous (Original Mix)
21.Veerus & Maxie Devine - Call Me (Original Mix)
22.Russell G & Steve Haines - Arlanda (Veerus & Maxie Devine Rmx)
23.Veerus & Maxie Devine - Le Club Culture Mix 1 (Continuous Mix)
24.Veerus & Maxie Devine - Le Club Culture Mix 2 (Continuous Mix)