Topic: Transitions 386
Transitions 386
Hour 1: John Digweed
01. Dominik Eulberg – Der Tanz Der Gluehwuermchen (Kollektiv Turmstrasse "Dirt Glow" Remix) [Traum Schallplatten | TRAUM V145]
02. Acos CoolKAs Feat. Nata Tomata - Don't Fly Away (Jimpster Dub Mix) [Audio Tonic Records | AT004]
03. Metronomy - Everything Goes My Way (Ewan Pearson Dub) [Because Music | BEC5161111]
04. Tiefschwarz feat. Mama - Dominate My Sensations (Feos & Leicher Remix) [Souvenir Music | SOUVENIR043]
05. Nick Olivetti - Every Minute Of It (Chase Buch Remix) (Hectic Guitar EP) [Trapez Ltd. | Trapez ltd 108]
06. Vince Watson - The Secret (Interference EP) [Tresor Records | Tresor.244]
07. Pig and Dan - Love Song (Samuel L. Session Remix) [Onolog | ONOLOG 001]
08. Tez Perez & Hevy Mendez - Lola (Harvey McKay Remix) [Octopus Records | OCT25]
09. Fergie - The Edge (Ian O'Donovan Remix) [Excentric Muzik | EXM039]
File >> http://hulkshare.com/kiagcjoqv4xi
Release Notes
01. Dominik Eulberg – Der Tanz Der Gluehwuermchen (Kollektiv Turmstrasse "Dirt Glow" Remix) [Traum Schallplatten | TRAUM V145]
Diorama Remixes Part 2
Dominik Eulberg // Traum Schallplatten
Format // 12"
The second part of the "Diorama" remixes offers again some of the finest producers around. Starting with Kollektiv Turmstrasse! What kicks off as a Chez Damier groove makes the transition into a loose dub monster. Collecting traces of the original sound and dispersing them with magic movements we see why Kollektiv Turmstrasse are a top act. Shifting the attention from the front to the far back from the obvious to the abstract... Turmstrasse create that parallel groove on top of the groove which seems to tighten up with every minute. Fine particles of sounds are sprayed onto the relentless groove and make it a real crowd pleaser.
An amazing remix comes from Hot Chip who have remixed "H2O". Bubbling synth sounds meet the melodies of the original, resulting in a laid back tune that makes contact to the melodic Detroit Techno such as exercised through Red Planet and UR productions by Mad Mike. The airy and breezy parts are due to the fantastic vocals of Joe Goddard and the elevating and heart braking synth sounds by Felix Martin that seem to come from the middle of the earth to surface at times in an enveloped euphoric movement. There are three versions here, make sure you listen to the extended version as well since this shows even better the spiritual side of it, it is a digital bonus since it was too long for the vinyl. There is also an instrumental long mix for all of you who would like to hear the pure synths.
Extrawelt have remixed "Die 3 Millionen Musketiere" and have improvised on the original melodic theme, extending it... taking it successful into another "played" direction, leaving behind marks of gloom... all silvery and white as momentums. Reciting old school Chicago house here, using disco claps and early UK rave elements, it is kept in the style Extrawelt are known for with their recent releases.
We believe him when Gabriel Ananda says he will turn the original more into a club track. There is no reason why he will not make this happen... since he is a man of virtue and a true believer and a close friend of Dominik Eulberg having released together with him on Traum three times already. Gabriel twists sequences like mad, uses feedbacks and a bit of muscle... all of this accumulating in the "suffocation break down", a "real highlight" as Dominik has put it. Rone's remix of "Der Tanz der Gluehwuermchen" came in last minute. Rone has been coming strong with his music and has been supported by Dominik Eulberg for some time now. The remix recites the original but launches into an improvisation adding other chords mixing the theme up strong.
On the "Diorama remixes pt 2" we also offer a third version of "Teddy Tausendtod" by Stephan Bodzin in the Êbreak beat "Zebra" version.
Coming on // December 5, 2011
Format // 12"
Catalog Nr // TRAUM V145
EAN // 880319549113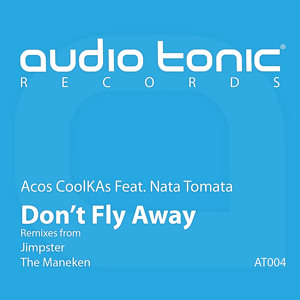 02. Acos CoolKAs Feat. Nata Tomata - Don't Fly Away (Jimpster Dub Mix) [Audio Tonic Records | AT004]
Since meeting in 2001 Konstantin Atomas and Vasiliv Basalev have been combining efforts and there accumulated musical knowledge to create deep emotive disco inspired by the a range of sounds and styles.
ʻDon't Fly Away' kicks off the EP in true slo-mo fashion, all down tempo beats and twitchy acid lines. The track draws on emotive Rhodes chord flourishes and the sensuous vocals provided by Nata Tomata to create a warm, feel good groove with its heart in classic disco territory.
ʻDon't Fly Away (Jimpster Dub Mix)' ups the tempo into house territory with a subtle sub bass line driving the track. The Freerange Records boss displays the smooth deep house sounds he has become known for with layered pads and arpeggio's creating a rolling groove sure to keep heads nodding. ʻDon't Fly Away (Jimpster Vocal Mix)' has a more upfront vibe with the main focus on the acidic elements of the original and cleverly sampled piano stabs orchestrated to rework the groove into a movingly melodic piece of music.
Wrapping up the EP is ʻDon't Fly Away (The Maneken Remix)' sticking with the format of the original's down tempo feel yet maintaining Maneken's own unique sound by using ambient pads, soft piano rolls and a retro 80's moog style bass line.
This is undoubtedly a stand out release from the Audio Tonic team and a great example of Nu Disco's growing popularity worldwide from these Siberian songwriters.
Released by: audio tonic Records
Release/catalogue number: AT004
Release date: Dec 15, 2011
03. Metronomy - Everything Goes My Way (Ewan Pearson Dub) [Because Music | BEC5161111]
After the release of their new music video, Metronomy are set to release third EP for a song taken from their "The English Riviera" album. Everything Goes My Way EP includes remixes from Ewan Pearson, Jesse Rose and Psychemagik, and it will be released November 7 via iTunes.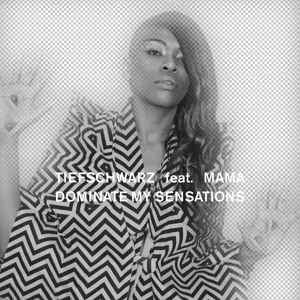 04. Tiefschwarz feat. Mama - Dominate My Sensations (Feos & Leicher Remix) [Souvenir Music | SOUVENIR043]
Tiefschwarz beckon you to Dominate My Sensation with their latest single on the boys own Souvenir. And with its booty-shaking, bass-bumpin funky house vibe, its ripe for the plucking on dance-floors across the world.
The title track kicks things off with a dual attack of bass and hi-hat, urging us into its insistent groove. Then it takes a firmer hold with its sultry vocals, shaking us around a bit in the process. With the Carnivalesque atmosphere of seamy summers in Rio, we welcome a funky percussive workout into the mix while a synth line squiggles around us. The breaks saucy vocal instructs us to allow entry into our very own adventure, percussion building to peak levels. Lost in the moment, none can resist this kick, and bodies are lost in a dizzying swirl.
B-sides include an energetic re-imagining from the labels very own Frankfurters, Chris Wood and Meat, fresh from their recent smash Triple S EP on Souvenir and Pascal Feos & Frank Leicher manage to dial up the sleaze quotient, murking out the bass-line and distorting the vocal.
Selected DJ Feedbacks
M.A.N.D.Y. "very good work mi boys. will be played out for surrrreeee! "
Davide Squillace "good stuff !"
Karotte "wood & meat are great. play this since a couple of weeks. bomb."
Stacey Pullen "all mixes are hot"
05. Nick Olivetti - Every Minute Of It (Chase Buch Remix) (Hectic Guitar EP) [Trapez Ltd. | Trapez ltd 108]
Nick Olivetti is no newcomer, he has already released under the name of Nick Olivetti on Kling Klong two times before and delivers his 3-track debut EP on Trapez ltd now, adding to it three strong remixes.
Nick Olivetti favours a combination of jumpy tempo reflecting minimal and techno house keeping his composition lively including rather surprising changes in composition at some times even surreal. He is occupied as he said working with guitar sounds and was voted into the top 5 of the Radiohead remix competition some while ago, which he is very proud of.
So please lend him your ear and dive into the world of "Hectic Guitar" maybe the raviest of his three tracks... which shift from craze to an hypnotic state.
Mihalis Safras has written a super strong remix of "Every Minute Of it" including Nick's catchy female vocal and heavy drum, a really big tune.
Alli Borem's remix is a bit more on the modern side of house more gentle and glamorous whereas Chase Buch has created more of a mixture of both and has worked together with Nick in the past.
Release date: 19th December 2011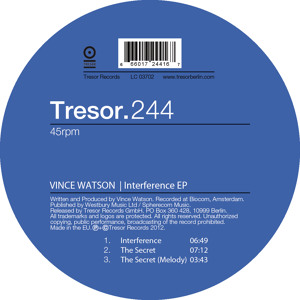 06. Vince Watson - The Secret (Interference EP) [Tresor Records | Tresor.244]
Following on from its predecessor, the 'Interference EP' is a double A-side, presenting two different facets to the producer. On one side, the alarmingly huge monster that Interference is and on the other, the more lyrical techno works deftly displaying Watson's keys and groove-led approach to production. The EP stands as a superlative testament to the dense and melodically charged chord compositions that characterise his discography, and makes for a sparkling serotonin package set to heat up the dance floor this winter.
Released on January 30th 2012.
Feedback so Far :
Joel Mull - "The Secret!! Love the Melody version also. "Japanese Love story with a cinematic vision" Thank you for sending me this."
Phil Kieran - "Good work Vince!! Interference original is my favorite from the release."
Stacey Pullen - "The Secret (Melody) is quality stuff. Always love Vince's music."
Alan Fitzpatrick - "The Secret is GREAT.. cant wait to play!"
Diesel - (X-Press 2) - "Interference is absolutely brilliant! Full support club & radio!"
Ambivalent - "Love the Melody inclusion. Such a great idea!!!"
Brendon Moeller - "Absolutely loving "The Secret (melody)," perfect breakdown track!!"
Angel Molina – (Sonar) - "LOVE Vince's stuff. Always!! Here 'The Secret' is my track, and as always, full support from me. "
Samuel L Session - "Another nice ep again from Vince, prefer it when he is melodic though, that's more his right element in my book. The Secret my fav here."
Pär Grindvik - "This is lovely! Feeling the whole thing very much! Thanks."
Hernan Cattaneo - "The whole ep is simply excellent!! Congrats guys! Supporting!"
KiNK - "Quality and music from the heart by Vince Watson as usual. I'm loving the whole record, especially The Secret. Nice idea to release the melody of it as well. Top work!"
Adam Beyer - "Always so nice to receive new Watson stuff! He is one of a kind..... I will play Interference!"
Dave Clarke - "Solid lead track form Vince. interference gets the vote, nice use of tension."
Stephan Bodzin - "WOW!! Interference is just a great journey...love it!!"
Guy J - "Another top release!! Loving all of Vince's work. Thanx for this and good luck."
Armin van Buuren - "WOWOWOW!!! Great release!"
Paul Brtschitsch - "Charming ep! I guess all three versions are very useful in a long dj set..my favourite for now is Secret (melody) ..thank you!"
Rolando - "Damn this shit is DOPE!!! Another classic from Mr. Watson...."
Nick Warren - "Brilliant from Vince, as always!! Will play everything!! "
Laurent Garnier - "Vince is my Maaan --- This is definitely a release for me ---THANKS."
Dan Curtin - "WOW.... beautiful and also floor rocking... amazing composition and production.... thank you for keeping the bar high, Needless to say full support on this!"
Marcel Fengler – Interference is gonna get some plays from me. Thank you for sending."
Danny Howells - "Vince always nails it!! This release is another KILLER!"
Christian Smith - "Interference is of course… GREAT! Full support!"
Ellen Allien - "The Secret (Melody) is nice for me. Will give it a test. Thanks."
Marco Bailey - "Will definitely be playing Interference. Superb!"
Secret Cinema - "Absolutely fine release! How can I not love 'The Secret'! Lovely!!"
Deetron - "The Secret is a beauty! Love the Melody version as well, thanks for this guys!"
Psycatron - (Across The Line - BBC Ulster) - "Great work Vince as always. Interference stands out to me."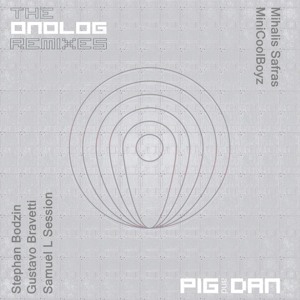 07. Pig and Dan - Love Song (Samuel L. Session Remix) (The Onolog Remixes) [Onolog | ONOLOG 001]
Seems like the natural progression in todays climate for a successful artist to launch their own Record Label. With the year that Pig&Dan have been enjoying, it seems like to perfect moment for them to introduce, ONOLOG.
2011 has been a naturally hectic year for the duo. Release and remixes for the likes of Parquet, Traum and Terminal M have impressed, whilst the summer also saw the release of "Then & Now", Pig&Dan's new artist album on Yoshitoshi. The double disc release saw the boys present an array of new material backed by a revisit to some of their classic remixes.
Revisiting is the order of the day on ONOLOG 001, as the boys kick things off in style and invite some of their closest friends and favourite producers to present their own visions of Pig&Dan's work. A impressive package of names it is too, and leading from the front is Herzblut boss Stephan Bodzin who turns in an epic rework of "Love Song."
Also remixing "Love Song", Uruguay's Gustavo Bravetti brings the bounce and emotive breakdown, whilst Sweden's techno don Samuel L Session excites with a touch of acidic and atmospheric techno. Greek producer Mihalis Safras continues his impressive 2011 with a funky-tech revision of "Hooked" and closing the package are the MiniCoolBoyz who unleash their rage on "La Teta." A vast selection of mixes and a impressive debut from ONOLOG!
Released by: Onolog
Release date: Dec 16, 2011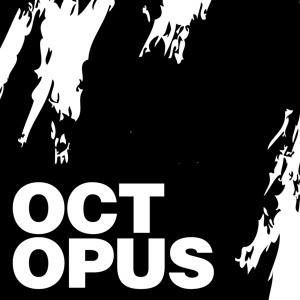 08. Tez Perez & Hevy Mendez - Lola (Harvey McKay Remix) [Octopus Records | OCT25]
Our first signing from the land of tea,cucumber sandwiches and riots,England.We heard about these chaps under their other guise "H2" on Form records (Sian had been championing their tune "Coco" from the day he received the promo),soon to appear on Cecille,their clever swinging rhythms and chopped up triplet vocal samples make for some real wig out material.Hailing from Manchester and running a successful party there too,the guys have big natural ability and panache in yards.
On remix duty we have the much admired scotsman Harvey Mckay,his tracks have KO'ed the big guys and trainspotters alike.Now clocking up some very unique tracks on Saved,Soma and more,we felt it high time to pick up the Skype fone and get acquainted with this prolific producer.
This single will also feature on the forthcoming compilation "Living dangerously" mixed by Sian.
09. Fergie - The Edge (Ian O'Donovan Remix) [Excentric Muzik | EXM039]
Fergie's Excentric Muzik label rounds off 2011 with an impressive release from the label boss himself, backed with an innovative remix from Irelands Ian O'Donovan.
The Edge is seven and half minutes of what Fergie does best, a quality piece of Techno to tear up even the most troublesome of sound-systems. Outlandish percussion and a heavy, driving groove make sure of an adrenaline charged experience from start to finish, littered with a catalogue of characteristic white noise, fx and sirens that are guaranteed to wake up (and shake up) the place.
On remix duties is a producer thats relatively new in the world of House and Techno, although he is unlikely to stay that way for much longer with a truly unique and mesmerising sound. Ian O'Donovan has so far caused a stir this year with releases on Vince Watson's Bio label, Darko Esser's Wolfskuil and of course John Digweed's Bedrock as well as a remix for Irelands favourite live electronic act The Japanese Popstars. His emotive remix of The Edge combines a haunting vibe with a deep understanding of dance-floor tectonics. Keeping with the chugging power of the original, Ian adds a powerful and inventive collection of chords and strings and then proceeds to expertly play with the intensity of the emotions created throughout, before letting rip with a supremely effective and energy generating build that refuses to relent once it breaks.
Transitions 386 Guest Mix
Hour 2: Kassey Voorn
01. Redshape – On Da Floor

02. Tim Penner Ft. Amber Long – Forgive Me

03. Dnyo – Belvedere (Barry Jamieson Remix)

04. Cazuma & Andreas – Djupa Vatten

05. Vector Lovers – Melodies And Memory (Marquez Ill Remix)

06. Paul Kalkbrenner – Kruppzeug (Kassey Voorn Remix)

07. Luke Porter – Opiate (Kassey Voorn Vintage Interpretation)

08. Kasey Taylor – Out With The Old (Kassey Voorn Vintage Interpretation)

09. Soy Mustafa – Return Of The Anunnaki (John Tejada Remix)

10. James Holden & Julie Thompson – Nothing
Last edited by simonr (Monday Jan 2012 21:45:44)
SimonR