Topic: Transitions 387
Transitions 387
Hour 1: John Digweed
01. Guy J - The Shining [Bedrock Digital | BEDGJDIGI01]
02. Martin Landsky - The Composer (Dub) [Poker Flat Recordings | PFR 125]
03. Laura Jones - Love In Me (Maceo Plex Remix) [Leftroom Records | LEFT 028]
04. Jozif feat. Terri Walker - Twilight (Terrace Dub) [More Music | TIMORE012]
05. Gavin Herlihy - Endless Feeling [Culprit Los Angeles | CP019]
06. Art Department - Tell Me Why (Brennan Green Remix) [Crosstown Rebels | CRM089]
07. Clock Opera - Once And For All (Andy Weatherall Remix) [Moshi Moshi/Island Records | 2794794]
08. Guy J - Fly (Hybrid Remix) [Bedrock Digital | BEDGJDIGI01]
Hour 2: Slacker - Obsessive Sounds
01. Obsessive Intro
02. Flow - Truth & Sunshine (Funk Void Mix) [Urbantorque | URTR023]
03. John Tejada - Paranoia [Palette Recordings | PAL-34]
04. Skystate - Soundflower One [Jukebox In The Sky | JBOX013]*
05. Alex Dolby - Obsessive Sound (Niki B & Christian E.F.F.E. Remix) [Mantra Vibes | MTR 2260]
06. Elektrochemie - Vexed [Get Physical Music | GPM 037]
07. John Dahlbäck - It Feels So Good [Systematic Recordings | SYST00126]
08. Warren G - Make It Do What It Do (Sharam Jey Vocal Mix) [Peppermint Jam | PJMS0095]
09. Sascha Funke - Forms & Shapes (Paul Kalkbrenner Remix) [BPitch Control | BPC074]
10. the Flying Doctors - We Make Contact (Oliver Lieb Remix) [Kindred Sounds | KS 12001]
11. The F.t.t. - Make It Good (Fuzzy Hair Mix) [Rise | RISE 303]
12. Delicious - Let It Drop [Phunkwerk | PHW 001]
13. Mode Hookers Vs Cassius - Breath The Sound Of Violence [Unsigned]
Download >> John Digweed - Part 1 (192kbps) : http://hulkshare.com/gjugbx6zqk5p
Download >> Slacker - Part 2 (192kbps) : http://hulkshare.com/m6lobb2p9s4n
Release Notes: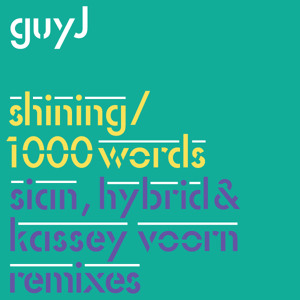 01. Guy J - The Shining [Bedrock Digital | BEDGJDIGI01]
Guy J - Shining / 1000 Words
Featuring Sian, Hybrid & Kassey Voorn Remixes
1. Guy J - Shining 08:08
2. Guy J - My Thought Of You (Sian's Telepathic Mix) 07:28
3. Guy J & Miriam Vaga - Fly (Hybrid Soundsystem Remix) 09:25
4. Guy J - Azimuth (Kassey Voorn Remix) 08:08
(Bedrock Digital) BEDGJDIGI01
Release: 16/01/12
John Digweed's Bedrock label kicks off 2012 with yet another superb release from one of the standout electronic artists in the world today. Guy J is at the forefront of a movement towards the melody-rich and emotionally charged roots of the house music spectrum. He's a young, innovative producer, DJ and live act, whose infectious production talents resulted in his amazing 3CD artist album (1000 Words) being acclaimed as one of the musical highlights of 2011. Now, three of the album's standout tracks have been remixed alongside a brand new track, to form the hottest package you could hope for to start the year in style.
"Shining" showcases the extraordinary talents of Guy J, from its beautifully subtle melodic intro, through a blossoming, journey-like arrangement with a highly emotive core, this is a masterful brand new track.
On "1000 Words" as the mood moves towards deep, throbbing intensity, with lights down low, "My Thought Of You" turns up the energy levels and gets a little twisted, as Guy J pushes emotion buttons, exploring the psyche of the dance, exploring possibilities, forging ahead into the future. Which is a perfect starting point for Octopus label boss and Bedrock artist, Sian, to begin his audio experimentation on remix duty.
When you have interests ranging from cosmology and marine biology, to the social impact of the rave generation, you tend to make unusual art and Sian stands out as a little more bohemian than the average electronic talent. Adhering more to the avant-garde side of club culture, his tracks develop an otherworldly, and hypnotic slant on techno. His reworking of "My Thought Of You" is yet another exceptional example of creative genius at work.
The gorgeous, heavenly vocals of Miriam Vaga feature on 3 tracks on "1000 Words" with "Fly" providing a stunning finale to CD1, an amazing collection of the more eclectic and experimental side of Guy J's music. The original version can only be described as a listening experience that has been heaven sent, so there was only one possible choice to remix such beauty.
Since they first burst onto the scene with the now classic album "Wide Angle" in 1999, Hybrid have been known as one of the most forward thinking and technically skilled acts in electronic dance music. Before hotfooting it over to Hollywood to work on the soundtrack for the new Terminator movie, they have made time to work their magic on "Fly", and remixes don't come much bigger than this!
The heavenly atmospherics of Detroit techno bring "1000 Words" to a close with the moody magnificence of "Azimuth", which has been boldly taken into a new dimension by Bedrock remix competition winner, Kassey Voorn, from Athens, Greece.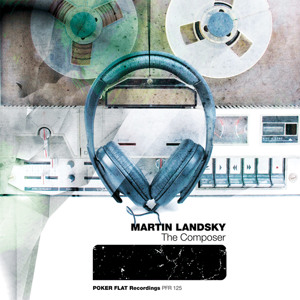 02. Martin Landsky - The Composer (Dub) [Poker Flat Recordings | PFR 125]
Martin Landsky's outstanding form continues with his latest release on Poker Flat Recordings - his first outing on Steve Bug's label since his stunning contribution to the 'Jack is Back EP' earlier this year. With over 10 years of association with the label, Landsky is a Poker Flat mainstay - and with this release, it's not hard to see why.
'The Composer' is an atmospheric tech-house work out that kicks off with a tight and funky groove, and then expands into an off-kilter dance-floor bomb, with nagging synth lines weaving their way through the taut, finely- tuned production.
On the flip, Moodmusic main-man Sasse adds a dubbier take on the track, pushing the drums up in the mix and teasing out the acidic riffs to full effect. Expertly building the tension, the track resolves itself in an epic breakdown.
The Dub version pushes the track into even deeper territories, with a momentum that grips tightly and doesn't let go – a killer Landsky production.
Released by: Poker Flat Recordings
Release/catalogue number: pfr125
Release date: Jan 20, 2012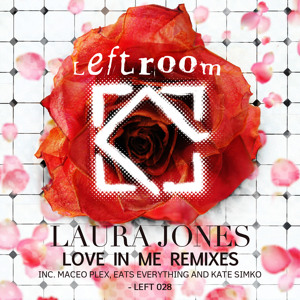 03. Laura Jones - Love In Me (Maceo Plex Remix) [Leftroom Records | LEFT 028]
Laura Jones' 'Love In Me' has undoubtedly been one of the biggest tracks of the year, prompting Matt Tolfrey to call upon three of the hottest players in the game to remix this dance floor stormer for the next release on the unstoppable Leftroom imprint. Remixers include man of the moment Maceo Plex, golden girl of Chicago Kate Simko and Bristol's finest fresh talent Eats Everything.
The monumental 'Love In Me' was first released on Leftroom in May on 'The Extended Family Part 2'. An exhilarating ride of deep but seriously melodic uplifting house, this summer anthem achieved prolific support championed by the biggest names in the business including Seth Troxler, Dan Ghenacia and Dyed Soundorom and soon became one of the standout tracks that graced all dance-floors from the Miami WMC to the terrace of the notorious DC10. Propelling Laura Jones further into stardom, the track made it to No. 1 in Beatport deep house chart and secured her place as one of the leading ladies in the underground dance scene. A treasured member of the Leftroom family, Laura has been given the creative reigns for this special release, directing the artwork and vinyl colour.
Each of the remixers on board are well known for their own unique and individual styles, which exuberantly shines through in each remix. Finding time between managing his new record label Ellum Audio, releasing a string of smash hits, and relentless touring schedule, Maceo Plex steps up first. Imprinting his signature sound, 'Love In Me' turns into a grumbling deep dance floor modern classic, holding preciously on to the melodic ride that drives the original.
Top female force from Chicago, Kate Simko puts a sensual yet driving spin on it with intricate tribal grooves and smooth melodic undertones. Creating a smokey
progression of emotive synths, warping stabs, and teases of the original melody, Kate's remix delivers an airy injection of sexiness while keeping true to the original.
Hailing from the heart of the burgeoning Bristol camp, Eats Everything makes his mark on 'Love In Me' with a raw bouncy percussion, Chicago vibe and garage bass line. Having secured his place as a firm favourite in the Radio 1 headquarters and fast becoming a name on everyone's lips, its no surprise that Matt Tolfrey called upon this rising star to round off this massive release.
Released by: Leftroom
Release/catalogue number: left028
Release date: Dec 12, 2011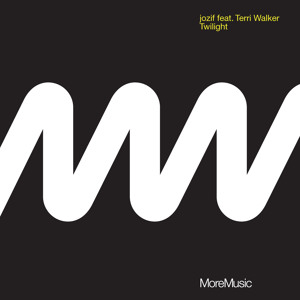 04. Jozif feat. Terri Walker - Twilight (Terrace Dub) [More Music | TIMORE012]
Our twelfth release on More Music and the last of the year for us is out today. jozif Feat. Terri Walker – Twilight which comes with a brilliant dub as well as Casino Times Remix.
Maceo Plex – "Sick grooves all around here from jozif. The Dub is maybe gonna get
the plays from me. Thanks!"
Ryan Crosson – "Dub mix is the one for me here… ultra smooth! Well done jozif!"
Nick Curly – "Always great music from jozif!! Another smash!! I'll be playing!"
DJ Hell – "The original mix from jozif & Terri is just GREAT!!!
Marcin Czubala – "Always full support for me buddy jozif! Wicked single, Twilight on heavy rotation for sure!!"
Joris Voorn – "The original is lovely"
Soul Clap – "This is beautiful.. A match made in heaven… GO jozif!!"
Layo – "I LOVE the vibe on this tracks. Really great work jozif!"
Rocky – (X-Press 2) – "This is beautiful!! Loving it to bits… def playing this!"
Anthony Collins – "jozif's Dub mix is SUPER good!!"
Till von Sein – "Wicked original….mama mia.. I love those strings!"
Kiki – "One word: WOW! And again… WOW!!"
dOP – "Yo! This is some dope shit yo!! Casino Times remix is for us to play."
Lee Burridge – "Very VERY nice original from jozif and Terri. Superb!"
Ali – (Tiefschwarz) – "Just beautiful! Well done jozif, fantastic record!"
DJ Yellow – "This is such a GREAT ep!! Excellent release guys."
Daniel (Trickski) – "Massive! I totally love this release! All three versions are dope! Will play it for sure! Thank you!"
Jonny White – (Art Deprtment.) – "Original is pure class!! A real nice one jozif!!"
Deetron – "Absolutely beautiful Casino Times Remix. The original is nice as well, love the vox!"
Agoria – "I love jozif FOREVER!!!!!! Original my fav!
Released by: This Is Music LTD - More Music
Release/catalogue number: TIMORE012
Release date: Dec 5, 2011
[RA Review 4/5]
Releases from More Music have been sporadic but noteworthy this year, with efforts from Midland and Toby Tobias particularly standing out. The same goes for "Twilight." jozif's latest song—and it is a song—initially pairs swaggering kicks with tiny, polite chords and rounded claps. Nice enough, to be sure, but the track's real pièce de résistance is an arcing, dramatic sequence of well-defined, stabby strings and key strikes which swell the whole arrangement up to epic proportions. In the spaces left behind, a plump and lo-slung bassline gently wiggles its flabby behind and the pure vocals of Terri Walker are allowed to swoon and soar in a way that, to me at least, recalls classic Kate Bush.
Elsewhere, there's a dub which isn't a dub because it keeps the original's vocal, instead drawing out a one finger tinkle on the ivories for its variation, while the Casino Times remix trims some of the dramatic emotional resonance in favour of dance floor energy. Importantly, both versions allow the string centrepiece and sunset vocals of Walker (which also appeared on T. Williams' "Heartbeat" in case you were trying to place them) plenty of room to breathe.
[Ibiza Voice Review 8/10]
More Music have granted us a number of highly adept releases of late (check recent efforts by Michel Cleis and Toby Tobias for proof), yet their most recent outing – courtesy of British up-and comer jozif – can realistically stake a claim as the fledging imprint's finest hour to date.
'Twilight' sees the British label-hopper team up with soul princess Terri Walker with the result – while not quite what I anticipated - a perfect melding of sounds that plays out most blissfully on the ear.
Walker's glistening vocals truly shine alongside a smattering of elongated keys, while the track's subtle kicks ensure it won't sound out of place on the 'floor either. A bonafide house anthem that calls on a number of influences, 'Twilight' brings the listener on a joyous, swinging, utterly compelling journey that's sure to sound most apt over the course of the producer's much revered We Love... sessions.
The dub mix is a more lukewarm affair, though the manner by which it's pitched down before the piano lines and drums re-emerge makes for a real treat. Casino Times' remix is the most playful of the lot though: the UK duo's interpretation curated on a more structured and typical house palette that too, is hard to find fault with. Overall here, it's a case of More Music - more epic moments.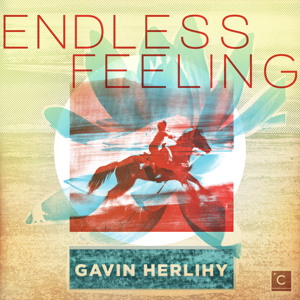 05. Gavin Herlihy - Endless Feeling [Culprit Los Angeles | CP019]
Gavin Herlihy's debut for Culprit 'Endless Feeling' has been gestating for the last twelve months, via a trans-Atlantic creative exchange with Culprit's A+R team. It is a period that's seen Culprit's musical ethos become more focused and unified, in turn more firmly establishing the label's identity and profile in the international dance community. Gavin Herlihy's new EP will go a long way to further that burgeoning reputation.
Herlihy's off-kilter textural warmth was always a natural musical fit for Culprit, and after an initial approach to the label, a continued dialogue and exchange of musical ideas over six months led to the two b-sides making their home on Culprit. Meanwhile Herlihy began crafting his anthemic A-side specifically with the label's aesthetic in mind, resulting in a three track EP that manages a rare feat of offering both a unified vision and an accomplished variety of sound. 'Endless Feeling' is underpinned by Herlihy's out-of-the-box sophisticated take on modern house music.
Herlihy largely steers away from overt 80s - early 90s disco / R&B / classic house axis of references, taking in a wider, more futuristic sonic palette, most notably on 'Tell Me What You Need' and 'The Sequence'. With its analogue Rhodes organ melody, deep moody sub-bass and a confident use of distortion, 'Tell Me What You Need' clearly shows an assured artist in command. 'The Sequence' marries almost choral vocal effects - a bit reminiscent of Beach Boys' 1960s style pop with electric guitar-like synth sweeps and a buzzing 70s funk-infused basslines, creating an orchestral-type layering that adds a 3D feel to the music. 'Endless Feeling' is the most hook-laden and upbeat song of the trio. Although a clear dance floor filler, Herlihy continues to show commitment to analog synth-propelled, timeless textures and sonic depth.
Whilst the EP channels three distinct moods, the tracks come together seamlessly on one complete package for Culprit – a label that strives and succeeds to present a diverse take on modern house music across its catalogue without losing sight of the cohesive vision.
[RA Review 4/5]
Now back in the UK after a Berlin sojourn, Irish dance-music-writer-turned-producer adds Culprit to an already impressive CV which has seen Cadenza, Get Physical and Cocoon make use of his ample musical talents. The emotional tech house of "Endless Feeling" has a doleful analogue bassline snaking through it, a hint of a Kerri Chandler cowbell and swathes of rich pads pummelling you like a Thai massage. It's complex, insofar as there are lots of ideas running through it, but not in an overly fussy way. It's so textured you can reach out and touch it.
In contrast, "Tell Me What You Need" inhabits darker, 3 AM places; Herlihy serves up the warmth of a distorted Rhodes piano to counterbalance paranoid bass growls and minimalist brush strokes. Just to show off, "The Sequence" goes somewhere totally different to its siblings. In this case that's some future disco house Valhalla, where angelic hosts proclaim above twinkling G-funk stylings and heavily-reverbed bass wobbles.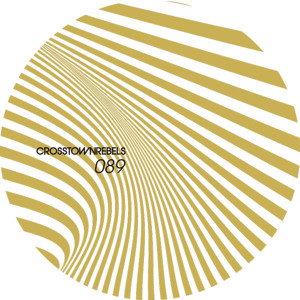 06. Art Department - Tell Me Why (Brennan Green Remix) [Crosstown Rebels | CRM089]
Art Department are back on the mothership Crosstown to kick off 2012 in lurid style with a slice of slow burning, chugging disco-tech and pendulum beats in new single 'Touch You Gently'. The B-side is taken care of with a powerful Brenann Green rework of 'Tell Me Why', from the much lauded album 'The Drawing Board'.
Fresh from topping the RA poll for best labels in 2011, Crosstown Rebels are launching the year with one of the finest duos to emerge out of the trailblazing Toronto scene, Jonny White and Kenny Glasgow aka Art Department. After two years of tearing up the global scene with their inimitable sound, one passionate debut album and stream of killer club tracks including 'Living The Life feat. Seth Troxler' and 'We Call Love', the duo earned a place as one of the years major success stories.
A-side 'Touch You Gently' is an embryonic blend of spooky synths, gliding, sexy bass-lines and futuristic bleeps offset with the ever-presence of Kenny's hypnotic layered vox, as ever, a true testament to their individuality and off-kilter spirit. It's deeper than deep and a sensual brainteaser that shifts up a gear with a floaty melodic breakdown in the final phase.
After attracting an impressive bag of remixers for 2011, including DJ Harvey, Daphi (aka Caribou), DBridge and TEED, It's no surprise that Crosstown have matched one of the most well-respected disco dons in the game with this release. Unlocking deeper dance-floor potential for 'Tell Me Why', NYC DJ and producer Brennan Green delivers his timeless groove with arpeggiated synths, syncopated drums, lush balaeric piano licks and whistles to boot. This remix is simply fantastic… come to that this single is simply superb!!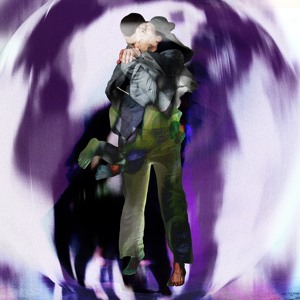 07. Clock Opera - Once And For All (Andy Weatherall Remix) [Moshi Moshi/Island Records | 2794794]
Released on White Label 12' and digital through Moshi Moshi / Island Records - Timepiece fixated London four-piece receives the epic atmospherics treatment from UK techno legend.
Clock Opera are no stranger to building a twinkling groove; they've been happily at it since Dummy last chatted to them back in 2009, which is when this track first surfaced. High time it's due a re-visit then, and who better to do the tinkering than Mr Andrew Weatherall. He takes his time with it, holding back the drops till the last possible moment and bumping up the high in the process. Proving once again that the moustached one can do wrong.
Released by: Moshi Moshi / Island Records
Release/catalogue number: 2794794
Release date: Jan 30, 2012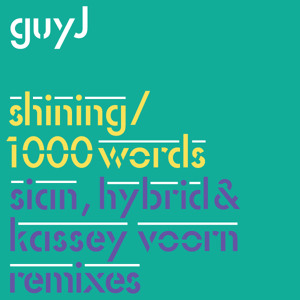 08. Guy J - Fly (Hybrid Remix) [Bedrock Digital | BEDGJDIGI01]
Since they first burst onto the scene with the now classic album "Wide Angle" in 1999, Hybrid have been known as one of the most forward thinking and technically skilled acts in electronic dance music. Before hotfooting it over to Hollywood to work on the soundtrack for the new Terminator movie, they have made time to work their magic on "Fly", and remixes don't come much bigger than this !
SimonR