Topic: Transitions 391
Transitions 391
Hour 1 : John Digweed
01. Omid 16B - Electronics [Bedrock Digital | Beddigi-17]
02. Daniel Dubb - Wash The Dish [Rejected | REJ007.5]
03. The Junkies - Au Jour Le Jour [Sci+Tec Digital Audio | TEC060]
04. Omid 16B - The Night [Bedrock Digital | Beddigi-17]
05. Namito & Pig & Dan - Agent Orange (Namito Invites EP) [Systematic Recordings | SYST0085-6] 
06. John Digweed & Nick Muir - 30 Northeast (Julian Jeweil Remix) [Bedrock Records | Bed97R]
07. Till von Sein feat. Fritz Kalkbrenner & Thalstroem - Blueprint (SLG Remix) (Reworks 1) [Suol | SUOL036]
08. Astronivo - Roll With Music ( Sam Paganini Remix) [Form Music | FORMD23]
09. Mitrinique - Green Mountains (Petar Dundov Remix) [Sound Avenue | SA007]
10. Carl Cox - The Player (Lucas Keizer Remix ) [Intec Digital | Promo]
256kbps Quality Download >>
http://uploaded.to/file/0nhykdmv
http://depositfiles.com/files/zxvt8igmg
http://www.filefactory.com/file/c38202d … ravitz.mp3
Files c/o emusic on [ms]
Release Notes:
01. Omid 16B - Electronics [Bedrock Digital | Beddigi-17]
04. Omid 16B - The Night [Bedrock Digital | Beddigi-17]
Omid 16B 
Electronics 
(Bedrock Digital) BEDDIGI17 
Release: 13.02.12
It's been almost a year since Omid 16B's previous stunning release on Bedrock. "Rain" and "Passion Of Zorro" (BEDDIGI08) were both pure examples of Omid's musical genius: uplifting, anthemic and downright danceable to the extreme. As always with Omid, they grooved to the max, which is why his return to Bedrock is such an exciting prospect.
"The Night" and "Electronics" are both very driving tech-house cuts with a plethora of exciting peak and drops. "The Night" has a more techno feel to it, created by sonically crafted layers that build it into massive bursts of energy throughout.
"Electronics was actually made over 3 years ago and has been rigorously tested and played out by myself many times before I signed it to Bedrock. Watch out for the bass loop drop, because that definitely gets a roar from the crowd every time!" - Omid 16B
Omid is an artist who isn't just a DJ/producer, but also a songwriter and musician who has played a range of musical instruments from an early age and has spent most of his life involved in music. Head of the SexOnWax, Disclosure and Alola labels, he is seen as a key tastemaker across the electronic music scene. As a respected artist of high calibre, Omid has released several albums to critical acclaim and released an epic number of amazing singles and remixes over the years. He has created a distinctive style and unique expression that constantly inspires, and is nothing short of a true showman. So you can understand why this new Bedrock release is going to cause a commotion!
Omid is currently putting the finishing touches to a new 16B album that will emerge later this year. Meanwhile, listen out for an exclusive guest mix coming soon on John Digweed's "Transitions" radio show. He will also be playing for Bedrock in March at Cameo, Miami WMC.
Released by: Bedrock records
Release/catalogue number: BEDDIGI17
Release date: Feb 13, 2012 

02. Daniel Dubb - Wash The Dish [Rejected | REJ007.5]
Toronto's Daniel Dubb makes a return to Rejected for the first time since his 2010 release "Bring The Heat." This time, not only is he joined by fellow Canadian Adam K on the lead cut of his new EP, but he is also given the honour of hosting Room 5 of the Dutch label's successful series of 'Dusty House' releases.
The Dusty House series was kicked off back in 2009 with label boss Joris Voorn's now legendary "Sweep The Floor" heading up Room 1. The filtered house styling of the release ruled the summer season and the series gained a huge following as Joris was joined by Nic Fanciulli and fellow label boss Edwin Oosterwal, who both took control of their own rooms in the house.
Daniel's stocked the bar, rigged the lights, fed the smoke machine and is ready to welcome us all into Room 5 with his brace of new tracks. Two polished dance-floor tools in the shape of his and Adam's "In The Vibe" and the solo cut and aptly named "Wash The Dish." Strong examples of neat housework from Daniel and a most welcome addition to the Dusty House.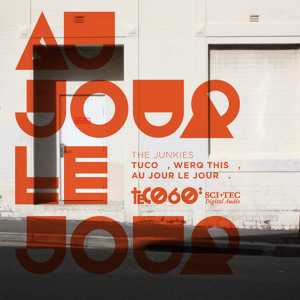 03. The Junkies - Au Jour Le Jour [Sci+Tec Digital Audio | TEC060]
It's been a hectic start to 2012 for Canadian duo The Junkies. Recently signed to the Bullit DJ Agency, Vincenzo and Valentino now prepare to make their debut on SCI+TEC. Earning their stripes through 10 years of playing the Toronto circuit, holding residencies at the legendary Guvernment Club and Footwork Bar, the Junkies shared the decks with many of the worlds most respected DJ's and artists. 2009 saw the them reach out through their music and last years releases and remixes for Monique Musique, Rawthentic Music, Mindshake and Area Remote saw the partnership enjoy their most successful year to date.
As their own Local Music label goes from strength to strength and nears its fourteenth release, The Junkies kick off their own musical year with "Au Jour Le Jour" for SCI+TEC. This fresh three track selection sees the guys deliver a variety of dark, driving and funky techno in the form of "Tuco," "Au Jour Le Jour" and "Werq This." 2012 is set to be a huge year for The Junkies and SCI+TEC are happy to welcome them on board.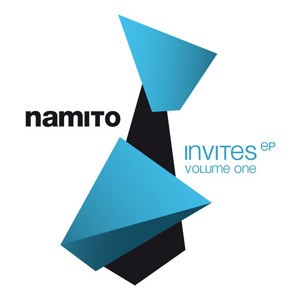 05. Namito & Pig & Dan - Agent Orange (Namito Invites EP) [Systematic Recordings | SYST0085-6]
Taken from the new 3 Track Namito Invites EP. Coming on 12th March 2012 on Systematic Recordings!
Berlin based Namito (Kling Klong, Yoshitoshi) kicks off a brand new series of colabs with different and highly profiled producer mates on Marc Romboys Systematic Recordings. Namito Invites vol. 1 features cooperations with Pier Bucci, Pig & Dan and Senor Argenis Brito and shows already the focus of this great project:diversity and no filler at all!
Released by: Systematic Recordings
Release/catalogue number: SYST0085-6
Release date: Mar 12, 2012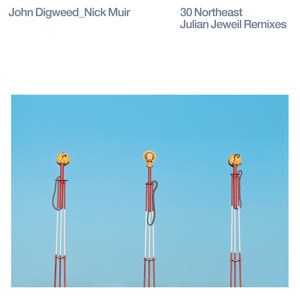 06. John Digweed & Nick Muir - 30 Northeast (Julian Jeweil Remix) [Bedrock Records | Bed97R]
Artist(s) // John Digweed & Nick Muir
Title // 30 Northeast - Julian Jeweil Remixes 
Formats // Limited 12" Vinyl & Digital 
Release // 20.02.12
The buzz around John Digweed and Nick Muir's 30 Northeast was intense last summer when it was released on Bedrock. In its original form it was a spine-tingling, fizzing, spiralling, big-room monster that caused a commotion everywhere, a hard act to follow? Most certainly! But John Digweed's impeccable A&R skills have not let us down with his selection of the acclaimed rising star of French techno, Julian Jeweil, to remix this beast.
The Marseille born DJ/Producer has been setting the world alight with his productions on Richie Hawtin's Plus8 label ("Baboo" and "Hermanos") and Sven Vath's Cocoon (his "Soho" track reached No.1 in the Beatport techno chart), so its no wonder that he has delivered two stunning techno interpretations that are powerful, subtle and euphoric in perfect balance. Julian Jeweil's towering talent, on display here, most definitely mark him out as someone to keep on your radar throughout 2012!
For fact finders, "30 Northeast" refers to the street address of Vagabond in Miami, USA. The club that so effectively captured the energy of a John Digweed DJ set that it became his first ever commercially available live DJ mix. "John Digweed Live at the Vagabond", recorded at the 9th Annual Bedrock/Creations Party at Vagabond Miami 27th March 2010, was included on the "Structures'" bonus DVD as yet another musical milestone for the label. A live mix complete with slideshow, it captured the essence of an amazing Bedrock Party for posterity.
Released by: Bedrock Records
Release/catalogue number: BED97R
Release date: Feb 20, 2012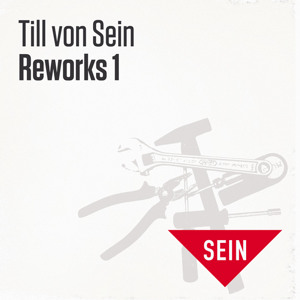 07. Till von Sein feat. Fritz Kalkbrenner & Thalstroem - Blueprint (SLG Remix) (Reworks 1) [Suol | SUOL036]
2011 has been a good year for Suol and of course we won't hold back in 2012. The second single "Reworks 1" of Till von Seins Album "#LTD" is first in Feb with amazing remixes by Kollektiv Turmstrasse, SLG and Erdbeerschnitzel.
The release starts with "Blueprint" featuring Fritz Kalkbrenner & Thalstroem. The track already got a lot of attention as part of the album and when we asked the remixers which track they wanna rework, 2 out of 3 decided on working with Fritz's vocals. The original is smooth and groovy ... Till in best form!
Kollektiv Turmstrasse are up next with their interpretation of Blueprint. We are happy to have the guys on board again after a while of absence. Their deliver a brilliant piece ... what we expected. A deep vibe but still driving ... great use of the vocals. The open air season awaits.

Till's friend SLG from Polands finest Pets label also picked Blueprint for his remix and gives us a hint of the polish winter. Industrial, dark pitched vocals, amazing energy and a hint of old school techno gives this one a different direction. Great!
Erdbeerschnitzel is last but not least with his remix for "Tilly's 61 Rhodes Jam". The Suol crew has been banging his track "To An End" up and down the clubs so we wanted him on board for this. Tim didn't let us down. A 99 bpm groover, nothing really where it belongs but everything just right. Warmup at its best!
Released by: SUOL
Release/catalogue number: SUOL 036
Release date: Feb 3, 2012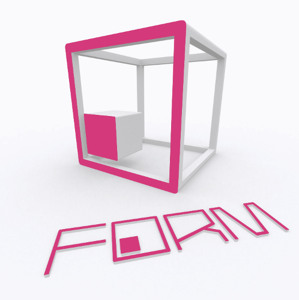 08. Astronivo - Roll With Music (Sam Paganini Remix) [Form Music | FORMD23]
Niv Konforty and Guy Astrogano are the Israeli duo behind the acclaimed project Astronivo. With several releases on different labels all around the world, their unique and intelligent style of techno music is constantly shaking the nightclubs. With plenty of music in the Sounds of Earth catalogue, Astronivo come back with a special chunky tune to start the year.

They present us their first EP on FORM Music with 2 huge remixes from Sean Randon & Sam Paganini ...
Enjoy.
Released by: Form Music
Release/catalogue number: FORMD23
Release date: Feb 22, 2012
09. Mitrinique - Green Mountains (Petar Dundov Remix) [Sound Avenue | SA007]
MITRINIQUE - GREEN MOUNTAINS EP [SOUND AVENUE 007] 

Written & Produced by Dominique Heyninck & Dimitri Chantzis 
Remixes by: Petar Dundov, Facundo Mohrr, Eelke Kleijn, Doppler Muzikk
Beatport releasedate: 2011/02/27
Feedback: 
Abyss - nice sounds!facundo and eelke rmxes for me!i'll test 
Armin Van Buuren - Eelke Kleijn Rmx: nice vibes

Baunder (Soundexile) - Petar´s remix sounds great, thanks! 
Cid Inc. - Original: Nice one / Petar Dundov Rmx: Excellent / Facundo Mohrr: Good one from Facundo / Doppler Muzikk: Very good / Eelke: Fantastic remix from Eelke! 
Daniel Mehes - fat package! Petar's remix is unique and I quite like it! Thanks

Darin Epsilon - Good pack with a lot of talented producers! Original and Petar Dundov mixes for me. 
Darren Emmerson - some good remixes here 
David Granha - Facundo Mohrr rmx: this is the one for me, thanks for the music 
Deepfunk - Great stuff man.. thanks for this!! 
Demi - doppler mix - understated funkness 
Denis A - Good release! Will try! 
Derek Howell - Petar Dundov Remix: really like it, classy stuff! Eelke Kleijn Rmx: wonderful stuff from Eelke! 
Dibby Dougherty - #6 in his february RA Charts 
Dominik Eulberg - Petar Dundov RMX for me! 
Dpen - Killer Pack! Facundo, Eelke and Original are my favorites here, will chart and support! 
Flash Brothers - Eelke Kleijn Rmx: excellent sounds here! will play / Petar Dundov Rmx: really good stuff, will play also! 
Glenn Morrison - Petar is always good, great package guys. / Eelke: very cool 
Guy J - Great release, Petar Dundov remix for me, thanks! (includes PD remix at his February show) 
Hernan Cattaneo - been playing saturday big time + chart 
ian O Donovan - I like the Dundov mix best. Thanks. 
John Digweed - downloading 
Karotte dundov - again great. and the rmx from facundo is a great big room track. love it. 
Kasey Taylor - Nice package, thanks.. 
Kassey Voorn - great pack, thanks 
Lank - Great release! Support! 
Laurent Garnier - will play the Eelke remix -- great track 
Luke Porter - Original: Really like this! / Facundo Mohrr: Wicked mix from Facundo / Lovely stuff from Eelke again 
Marcelo Vasami - very good ep mate, orig and both mixes are fantastic, full support 
Markus Schulz - nice stuff will try thanks 
Maxime Dangles - full support petar's remix ! 
Miss Nine - like it, downloading. 
Monaque - Saturday (EK Rmx) Good stuff, definately will test out at the next gig ! 
Nick Warren - Original and Facundo hit the spot for me as does Eelke 
Norman H (Stripped) - Feeling Facundo Mohrr's remix the most here will be supporting 
Paul Hazendonk - Eelke Kleijn remix for me, full support! 
Sander Kleinenberg - All mixes downloading for Sander Kleinenberg! 
Sasha - Eelke & Dundov do it for me 
Sound Process - Eelke Kleijn Rmx: Been playing this for a while, great stuff! 
Tom Novy - Cool one! Dundov delivers as always!
10. Carl Cox - The Player (Lucas Keizer Remix ) [Intec Digital | Promo]
No release info.
Lucas Keizer's DJ sets and production's stay forward thinking and unpredictable. He brings a unique blend of dance floor driven beats, organic sounds, synths, and samples to each one of his performances, original tracks, and remixes. He began DJing in clubs, lounges, and warehouse parties in Houston Texas around 1999 where he currently lives, and was nominated for Houston's best DJ by The Houston Press in 2007. Spinning everything from deep house, tech house, tribal, techno, electro and more, Lucas can play to any crowd while at the same time providing a sense of unique flavor that he has become known for. Being a DJ, Producer, Promoter, and Event Coordinator, Lucas wears several different hats at the same time all for one purpose. To spread his genuine love for music.
Lucas attended school for Audio Engineering at Media Tech Institute, and worked at Sunrise Recording Studio's as an engineer, recording, mixing, and mastering, all types of different music and projects. After fine tuning his studio skills, Lucas began to work on his own musical productions. Fusing together sounds from his childhood, presents, and future to create music that was truly a reflection of himself. This reflection has landed him on major record labels all around the world such as Bush Records, Tango, Guesthouse, Kolour, Neurotraxx, Uniform, Einmaleins Musik and many others. Not only doing original music, but remixes for some of the biggest names in the industry such as Carl Cox, JT Donaldson, Jake Childs, Eddie Spettro and more.
Lucas has a versatile discography of original tracks and remixes. Some high lights would be "The Post Oak Yuppie EP" on German heavy weight label Einmaleins Musik which was charted by Dubfire from the infamous Deep Dish duo in his Best Of Summer 2009 chart on Beatport. As well as his remix for Giom & JT Donaldson's track "Let's make a record" on Kolour Recordings which was featured on a Japanese CD compilation "World Standard". Lucas is constantly evolving and finding fresh new sounds for his audiences. His newest project "Locked In Multimedia" which is an event production company, record label, and media design firm is keeping him busy and excited about the future.
Hour 2 : Nina Kraviz
01. Theo Parrish - Sweet Sticky [Peacefrog Records | PF076/1XX]
02. Jenifa Mayanja - The Mask (Mdm's Deeply Hidden Mix) [Bumako Recordings | Bu-M 018LP]
03. Joseph Russel - Ritme Onkundig [Promo]
04. Joseph Russel - P2 [Promo]
05. Amir Alexander - Violence [Vanguard Sound | VS001]
06. Elec Pt.1 - We Play Acid [Abstract Acid | AACIDLP001]
07. Jenifa Mayanja - All Things Being Equal (Backroom Jazz Mix) [Bumako Recordings | Bu-M 018LP]
08. Omar S. Detroit - Gunup Runup [Scion A/V | SCIHSG]
09. Luke Hess - Leads To Life [FXHE Records | LH-FXHE3]
10. Move D - Aspiration 2010 [Soul People Music | SPMETV001]
11. Marcel Dettmann - Landscape [Music Man Records | MM157]
12. Planetary Assault System - Function 4 [Mote Evolver | MOTE027]
13. Unknown - Unknown (Marcel Fengler Remix) [Unknown]
14. Joseph Russel - P1 [Promo]
15. Allen Wright Jr. - Sodium [Promo]
16. Lerosa & Donato Dozzy - Neon Snake [Apnea | APNEA027]
SimonR