Topic: Transitions 392
Transitions 392
Hour 1: John Digweed
01. Marco Bailey & Tom Hades - Stars and Shines [Bedrock Digital | Beddigi-18]
02. Damabiah - Au Paradis (Marc Marzenit Vintage Remix) [Natura Sonoris | NS-030]
03. Alan Fitzpatrick - Life Through A Different Eyes [Drumcode | DC91]
04. Wehbba - Motone (Bedrock_Underground Sounds of Miami) [Bedrock Records | Bed_USoM]
05. Patrick Siech & Gustav Söllscher - Carrier Wave (The Watch Receiver EP) [Truesoul | TRUE1235]
06. Pan-Pot feat. G-Tech - Gravity (Safeword's Tenderloin Mix) [Mobilee Records | MOBILEE 091]
07. Rodriguez Jr. - Bagpipe Woman (Christian Smith Remix) [Mobilee Records | MOBILEE 089]
08. Minilogue - Drop The Mask Of Self Protection (Dominik Eulberg Remix) (Let Life Dance Thru You Remixes) [Traum Schallplatten | Traum V147]
09. Slacker - Come With Me (Start A New Life LP) [Godlike And Electric | GAE013CD]
256kbps Quality Dowload >>
http://uploaded.to/file/hjf1pnwf
http://depositfiles.com/files/chy0zjpcd
http://www.filefactory.com/file/c38228d … spects.mp3
Files c/o emusic on [ms]
Release Notes: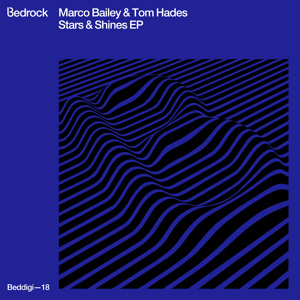 01. Marco Bailey & Tom Hades - Stars and Shines [Bedrock Digital | Beddigi-18]
At last 'that track' as its become know for anyone that's attended Johns club dates since it was unveiled at the fabric marathon last year. This one has been absolutely massive and has had followers on message boards and social media sites going wild.
"From the first play I knew Stars & Shines was a monster track and it has been my closing track for last few months, it still sends shivers up my spine now and is destined to be a future classic." - John Digweed.
Marco Bailey & Tom Hades - Stars & Shines EP
1. Stars & Shines
2. Shakey Solar
3. Why Don't You Answer
2011 was a big year for Marco Bailey on Bedrock, his critically acclaimed 'Dragon Man'[BEDMB01] artist album kicked off 2011 in style, followed by a 4-Track EP [BEDDIGIMB01] in the summer that featured 'Faint Hope', 'Sa Trinxa', 'Bom Bang!' (Deepfunk Remix) and the massive 'Rubber Band' (Dave Angel Remix) and he rounded the year off with his 'Oriental Concept EP' [Beddigi-15], which featured an amazing remix from Germany's Alexander Kowalski.
But, things are about to get bigger in 2012! Never one to rest on his laurels, Marco Bailey has teamed up with fellow Belgian producer Tom Hades to release an absolute monster EP on Bedrock. If there is any justice in the world of electronic music, "Stars & Shines" is destined to become one of the biggest anthems of 2012. It's pure, spine tingling, haunting, melodic beauty marks it out as one-in-a-million in a scene sometimes swamped by too many run-of-the-mill tracks.
Neither should you ignore the distorted hypnotic "Shakey Solar", complete with a nagging looped melodic hook line that is beyond brilliant, or the twisted vibe of "Why Don't You Answer", both of which are standout tracks in their own right.
Marco Bailey and Tom Hades have been occasional collaborators for over a decade. Anyone who can remember their 2001 anthem "I Love Techno", knows that this deadly duo are well capable of producing monster tunes. "Stars and Shines" is such a tune and you will be hearing it for many, many months and years to come, a timeless classic in the making?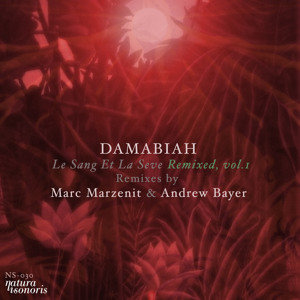 02. Damabiah - Au Paradis (Marc Marzenit Vintage Remix) [Natura Sonoris | NS-030]
The advance single for Damabiah´s "Le sang et la seve Remixed" will be out very soon! Featuring remixes by melodic techno masters Marc Marzenit & Andrew Bayer In this first single and maaaany other great names to come
— with Marc Marzenit, DAMABIAH and Andrew Bayer at Au Paradis.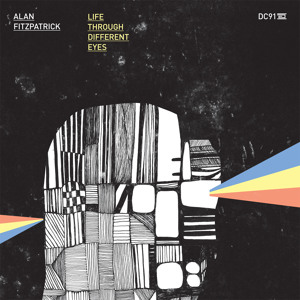 03. Alan Fitzpatrick - Life Through Different Eyes [Drumcode | DC91]
Having completed a landmark year in 2011 with the labels 15 Year anniversary celebrations that including a 12-date club tour and 28 track various artist compilation album, Drumcode gets back to the future in 2012 with a busy schedule of releases and events. Followers of Drumcode over recent times will recognize some familiar names within the schedule new with projects scheduled from Adam Beyer & Joseph Capriati, Alan Fitzpatrick, Kaiserdisco, Sam Paganini and Ben Sims; whose ʻSmoke & Mirrors' album was one of 2011's highlights for Drumcode and for many in the techno scene
2011 was the year Alan Fitzpatrick completed the transition to become a globally recognized talent. Having enjoyed a rapid ascent through the ranks since emerging as the new kid on the block in the latter half of 2008, Fitzpatrick now commands a status as a highly respected and in-demand producer. His consistent output of high quality releases for Drumcode, including 2011's 'Human Reason' collaboration with Adam Beyer, hit the mark with DJs across the techno spectrum; leaving observers with no doubt as to Fitzpatrick's credentials as one of the leading techno artists of the moment.
Alan Fitzpatrick's latest EP is the product of a particularly productive six months of studio time for the Drumcode regular. Containing five tracks that cover a circular range from pre-party ambiance to tripped-out melodic odyssey; vocal laced, chord driven hooks; barnstorming peak-time hammers; and 123bm afterparty grooves; there is more than the usual Drumcode fare on offer within the aptly named Life Through Different Eyes EP. A significant release for artist and label; the sonic incarnation of Fitzpatrick's growing maturity as a producer and an indication as to the next evolution of the Drumcode sound.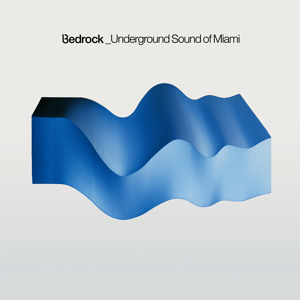 04. Wehbba - Motone (Bedrock_Underground Sounds of Miami LP [Bedrock Records | Bed_USoM]
"We've been wanting to do a Miami sampler for the last few years now, showcasing some of the great artists we work with on the label but other projects and releases got in the way of letting us do this. However this year we have been very fortunate to be in a position where we not only had some amazing music but also some time to get this organised so we could do it properly. I have also been able to road test all of the tracks at gigs since the start of January and the reactions to the music has been amazing so it seemed perfectly apt to put a release together that we can focus on around Miami and the Bedrock showcase parties there." [John Digweed]
"The wealth of artists involved is truly amazing and it was great to get Pig&Dan involved along with artists who we have worked with in the past, like Robert Babicz, Wehbba, Guy J and Stelios Vassiloudis. Ultimately, I'm really happy with the release and can foresee a lot of these tracks carrying on into the summer season for a lot of DJs." [John Digweed]
Take, Sirenize, the latest project involving Rowan Blades and rising star Dennis White (aka Thermal Bear on Traum). This duo never compromises, always staying true to the underground with a strict artistic ethos & integrity, as opening track, 'Everybody', proves.
From ambient soundscapes, downtempo vocal tracks and slo-mo house, through to deliciously deep house, tech-house and acid grooves, the supremely exciting debut artist album from Greece's Stelios Vassiloudis, "It Is What It Is" on Bedrock, showed the world that variety is the spice of life. So it's no wonder that Stelios makes two appearances here: flying solo on the inspired 'West' and teaming up with sometime collaborator Sasse (aka Klas Lindblad from Finland) on 'Benedict'. Sasse's first releases came out on the legendary Sähkö/Puu as Freestyle Man and rightly are considered a milestone in the Scandinavian house sound. His Moodmusic and Sunday Music labels are highly respected worldwide, so his production skills are up there with the best, as 'Benedict' shows.
Germany's Robert Babicz has a music career that already spans nearly two decades, comprising five albums and multiple singles. The mark of a true musical innovator, he continues to reveal his talent and skill as one of Europe's most essential techno producers. His contribution here, 'Echo From The Past', is yet another stunning creation from this hero to many.
Guy J's brand new track 'Shining' (BEDGJDIGI01) and the hot remixes of tracks from his critically acclaimed '1000 Words' album, have been setting floors alight since the start of 2012, so its no surprise that 'Nightstalker' is yet another absolute gem. As one of the standout electronic artists in the world today, Guy J is at the forefront of a movement towards the melody-rich and emotionally charged roots of the house music spectrum.
Canada's Maher Daniel & Casa (aka Mike Casa) are both upcoming, pivotal figures on the Montreal scene. Daniel's remix of Tone Depth's 'Rumblefish' (Bedrock) was #1 on Beatport's techno charts for over two and a half months, cementing a relationship with the label that sees 'Music, Machines & Life' introducing a very exciting vibe to the proceedings here. A low-slung, heavy hitting tech monster is the order of the day.
Hailing from Brazil, Wehbba is one of the latest additions to Brazil's fine history of innovative techno producers. He made a big impression with his remix of Christian Smith's 'Flyertalk' on John Digweed's 'Structures' album, leading this dentist graduate, licensed diver and Jiu Jitsu fighter to have his debut track, 'Mammut' included on 'Bedrock 12'. Now, with the bouncy percussive beauty of 'Motone' he makes an exciting, welcome return.
If you're talking about exciting underground producers it would be rude not to mention Igor Tchkotoua and Dan Duncan (aka Pig&Dan), since 1999 their distinctive mixture of influences has given them a sound that is both innovative and easily recognizable. Their Sonic Society label and relationship with Sven Vath's Cocoon family have led to global respect for this dynamic duo. Teaming up with English ex-pat, Mark Reeve and Malta's Dean Demanuele has led to a truly international melting pot of hip-swinging, groovy rhythms on 'Machines'.
Few French electronic music artists combine experience, avant-gardism and guaranteed success on dance floors as Electric Rescue (aka Antoine Husson) does. His distinctive brand of ultra-dynamic techno and sensuality has already proved itself on Bedrock. 'Dope' (BEDDIGi13) was a Balearic techno monster, combining the elegance of Detroit attitude to the groove of a big room tune. The highly hypnotic 'All Access' with fellow French prodigy, Timid Boy (aka Damien Almira) is equally amazing here.
Catalan producer and DJ Marc Dosem is unquestionably one of the hottest rising stars in the underground electronic dance scene. His bold debut album, "Parallel" (Sino), was released to much critical acclaim in the summer of 2011, further cementing growing respect, having already unleashed massive tunes such as "Silent Drop" and "Beach Kisses". Dosem's stunning remix of Henry Saiz 'La Marea' (BED100R) was a highlight of 2011. His unrivalled ability to harness glistening melodies, taking listeners on a trip through wondrous realms of emotion, are supreme on 'How Do You Do It', a fitting finale to what is an extraordinary collection of the finest underground electronic dance music.
Once again, it's hats off to Bedrock for raising the bar even higher with this exceptional compilation. In this day and age to not only survive as an independent label, but also to flourish and constantly evolve, bringing forward new and exciting talent, is something that should be applauded.
Released by: bedrock records
Release/catalogue number: Bed_USoM
Release date: Mar 19, 2012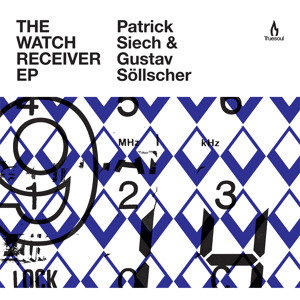 05. Patrick Siech & Gustav Söllscher - Carrier Wave (The Watch Receiver EP) [Truesoul | TRUE1235]
Positioned as lesser-known 'little brother' to Adam Beyer's globally renowned Drumcode brand, Truesoul has to varying extent existed in the shadows since its conception in 2002. Never designed to be a label that you could set your watch by, releases have come sporadically over the past nine years, albeit when they have come they have always made an impact. Notable examples include much of Beyer's most recent material including his last studio album, Ignition Key; experimental work from Cari Lekebusch, Joel Mull, Dustin Zahn and Nihad Tule; and contributions from Cirez D, Steve Rachmad and Ida Engberg.
Originally established as a channel for more alternative material, Adam Beyer's Truesoul label continues to provide a deeper, left-of-centre alternative to the Swede's more functional Drumcode output with recent releases such as Joel Mull's beautifully elegant 'Sensory' album, Maetrik's chart-topping 'The Entity' EP and Adam Beyer's Diana Ross (!) sampling 'No Rain' setting the tone for what is to come as Truesoul makes a push to become more visible to fans of deeper techno and edgy tech house throughout 2012. 
Patrick Siech & Gustav Söllscher come together for Truesoul's latest exploration into the deeper realms of techno. Collaborators since 2004, much of the pair's earlier cooperation's focused on the raw dynamics of Acid and Chicago House. The roots of this natural, free-flowing, open-minded approach can be heard both in terms of the simplicity of the sounds employed and the variety of moods covered on The Watch Receiver EP. Compiled throughout 2010 and 2011, the overall feel of the EP focuses on hypnotic soundscapes and drawn out arrangements exemplified by the deep space elasticity of Carrier Wave; the haunting, glitchy grooves of 14MHz; Siech's own Number Nine cut with its cavernous sounding delayed chords; and the rolling, mystical deepness of Flogiston.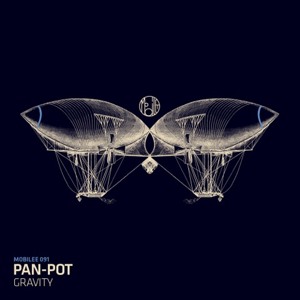 06. Pan-Pot feat. G-Tech - Gravity (Safeword's Tenderloin Mix) [Mobilee Records | MOBILEE 091]
Pan-Pot may have had the best year ever after their recent hit, "Captain My Captain" garnered positive feedback from fans and highly regarded DJs and producers alike – making them a throbbing phenomenon. Their first live gig at Sven Väth's infamous Cocoon party at Amnesia in Ibiza may have caused the ambitious duo to produced more sweat than the ring of igniting fireworks surrounding them at "Awakenings" in Holland, but it respectively pinned them on the map as internationally recognized artists. When the phone call came in from their idols from Slam, two new remixes were born on the "20 Years of Soma" compilation. Thomas Benedix and Tassilo Ippenberger not only made their first impression on camera in 2011, but on the tops of charts as well.
Thus, mobilee presents Pan-Pot's "Gravity", the first single release after their successful outputs: "Captain My Captain" and the "Lifetimes" remixes. The release doubles as a teaser to the sixth edition of the successful "Back to Back" compilation series.
Blasting off the A-side is "Gravity", a high-tempo number picking up linear momentum verse after verse, featuring serious vocals by G-Tech. On the flip, Cari Golden's soulful vocals chime in and out of the expressional "No One Knows". Safeword, a magnetic duo comprised of Clint Stewart and Marc Smith from San Francisco, remix "Gravity" through heaven and hell as "Sunset" delivers a calm and spiritual opening piece slowly easing the listener into "Tenderloin", a dark, grave track with subdued vocals and feeble beats.
In a whirlwind of triumph, this release is only a pint-sized preview of bigger things to come as "Pan-Pot The Documentary" makes its way to a cinematic premiere in Berlin on February 21, 2012. The 2011 tour-docu will be included in DVD form as part of the "mobilee Back To Back Vol. 6 - Presented by Pan-Pot" compilation package.
Released by: mobilee records
Release/catalogue number: mobilee091
Release date: Feb 27, 2012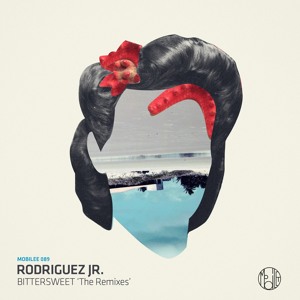 07. Rodriguez Jr. - Bagpipe Woman (Christian Smith Remix) [Mobilee Records | MOBILEE 089]
After the huge success of Rodriguez Jr.'s debut album "Bittersweet" we have two follow up remixes from techno man of the hour Christian Smith and Paso's Sebastian Radlmeier aka Sebrok.
Released by: mobilee records
Release/catalogue number: mobilee089
Release date: Feb 13, 2012
08. Minilogue - Drop The Mask Of Self Protection (Dominik Eulberg Remix) (Let Life Dance Thru You Remixes) [Traum Schallplatten | Traum V147]
It is one of our traditions to release remixes of our favourite artists and so we are happy to feature top remix artists for this Minilogue remix release on Traum.

The "Drop the mask of self protection" remix of Dominik Eulberg is a bit of an adventure! Unlike his "Diorama" album and maybe because of it's elaborate musical challenge, he has taken a "time out" to create a serious club format in the true Eulberg style witnessed on Trapez in the past.
So what does that really mean for this track? Well this remix kicks off a bit of an relaxed percussive and deep house groove and undergoes in its course quite an explosive transformation! With a lot of skill and finesse Mr Eulberg pulls the strings with accuracy and makes the transfer of what unfolds to be a heavy big pounding techno rocker! Thumbs up this is superb and Eulberg at his best.

Microtrauma are a very successful act on Traum and have been a top draw following Dominik Eulberg and Max Cooper for a Minilogue remix. So we were excited when Microtrauma decided to remix the original of "Let life dance thru you".

What they have done is amazing they have transformed the complex and bizarre original into a light hearted but dramatic and bass driven monster. Microtrauma's beat is just pure seduction and could actually go on forever… and their dub approach here shows they are a versatile duo that cannot be pigeonholed. Microtrauma have a great future and this is just the beginning.
Spada is something like the purveyor to the court for Traum. His musical skills enable him to beam himself  in nearly every kind of genre… distilling something exciting and fresh. So we were quite positive Spada would make it happen again. And what a show he has put on here!

Spada has transformed himself into a sexy beast! Cool, deep, beat driven and musical at times just when it is needed his timing is as perfect as it can be. Listen to his "Let life dance thru you" remix.

Olaf Stuut is a new artist and for sure one to watch out for. His remix of "Let life dance thru you" is defiantly new school. It incorporates ambient music, house elements, dub structures, arranged all in a spacious way… very relaxed and cool… a perfect flow… this will be good with music lovers and tastemakers worldwide.

Ümit Han has the already introduced himself on Traum. He is radical in his choice of sound and already has impressed us with his Max Cooper remix. His mix of "Drop the mask of self protection" builds up an unbearable tension that does not go away till the end. Like a rusty blunt dagger dug into soil, this track can change a situation.

Rodskeez's remix of "Drop the mask of self protection" is his debut on Traum. Head over heels Rodskeez dives into a jungle of electronic sounds without fear. Step by step all of it gains shape and makes sense. This mix is only for the headstrong, the people who know, the people who know electronic dance music and like the adventurous side of it.
Last but not least new artist Chaijen hast remixed Minilogue's "Let life dance thru you " into a techno monster that is heavily gated and "packed"
09. Slacker - Come With Me (Start A New Life LP] [Godlike And Electric | GAE013CD]
Back in the heyday of rave culture during the early-to-mid '90s, Shem "Slacker" McCauley was regarded as one of the most in-demand DJs in progressive house music. Then, he gave up the scene as quickly as he appeared, moved to Bangkok, got himself a real 9-to-5 job, and was thought to have packed up his turntables and sequencer for good. But after sitting out most of the 2000s, Shem began to feel the music bug shimmying in his brain once again. And soon enough, he found himself sitting in the food court of a Bangkok mall composing an entire album on his laptop. Start a New Life is the fruits of that extended lunch break, a collection of downtempo electronic music that fans of the KLF's Chill Out and the Boards of Canada catalog will most certainly want to look into picking up.
RA
The Slacker project was originally a collaboration between Shem McCauley and Simon Rogers, with the pair releasing progressive house tracks on labels such as XL, Loaded and their own Jukebox In The Sky imprint. Now the moniker represents McCauley alone, and after a two year break in Thailand, he's back to the UK and ready to get back into the music scene.
Instead of concentrating on the progressive house of his past, McCauley has instead decided to concentrate on crafting a full album in the vein of classic '90s works like The KLF's Chill Out and Future Sound Of London's Tales Of Ephidrina. "Stylistically, it might sound like a big change," explains McCauley, "but for me, it's like expressing the stuff I was never previously able to." The resulting work is entitled Start w New Life, and is quite a diverse effort, encompassing beatless piano tracks ("I Have No Memory"), slo-mo funk ("Just As I Am"), skittering Arthur Russell-sampling breakbeat ("Come With Me") and lush choral electronica ("Help Me Here").
URB
Shem McCauley is no stranger to laying low.  After what has been a long imposed hiatus he has quietly reemerged… and we do mean quietly.  Originally you would have known Shem as DJ Streets Ahead, a pioneer in the UK hip-hop scratch scene.  The man has more remixes than you can shake a tone arm at.  Just to name a few, to give you a feel, he has worked with the likes of Prodigy, Moby, Sister Sledge, Roxane Shante, James Brown, Carl Cox, Tim Westwood, Junkie XL, and Public Enemy.  Shem is continuing now with the moniker Slacker and on February 23rd is releasing his next album, Start A New Life on Godlike & Electric Records.
I can't begin to tell you just how smooth this album is much less how much of a surprise it was to have it dropped in my box.  Basically Shem is keeping things under wraps until the release date as best he can.  What I can tell you is that if you are a fan of downtempo this is right up your alley.  It reminded me of "Entroducing" by Shadow on heroin and opium bender.  Beautiful, simply beautiful.  If you are a fan of groups like Sabers of Paradise, Dusted, Boards of Canada, The KLF and the like the you should do yourself a favour and grab this when it drops.
Hour 2: Audible Suspects (Jimmy Van M & Oliver Lieb)
01. Deni Diezer - Noise Fear [Radon | 10036117]
02. DJ KoT - White Crow [Minimized Records | MZD052]
03. Nicolas Masseyeff - Belle Rive [Herzblut Recordings | Herz22-2]
04. Martin Selle - Institution (Boss Axis Remix) [Electro Superstar | 10036821]
05. Davide Cali - Synchrony (Oliver Lieb Remix) [Reiz Musik | RM136]
06. Boss Axis - Beeing Detached [Parquet Recordings | PARQUETLTD 006]
07. Maetrik - Bottom Heavy (Original Mix) [Galaktika Records | GLK027]
08. Oliver Klein & Martin Eyerer - Black Forest Cherry Cake [High Pro-file Recordings | HPF002]
09. Caytas Patz - Are You Afraid (Joel Mull Dub Edit) [Truesoul | TRUE1233]
10. D-Nox & Beckers - What I Have (Uto Karem Remix) [Tronic Music | TRCD05R2]
11. Tiger Stripes - Rasmus Faber Plays The Marimba (Supernova Row Mix) [Street King | KSD187]
12. Fairmont - Puppet With Glass Eyes [Areal Records | AREAL055]
13. Westboy - S L I V A (Chaim Remix) [Inmotion Music | INM014]
SimonR