Topic: Transitions 394
Transitions 394
Hour 1: John Digweed
01. Sirenize - Everybody [Bedrock Records | Bed_USoM]
02. Thugfucker, Tale Of Us, Life And Death - Morgana (Step Aside EP) [Visionquest | VQ009]
03. Pig N Dan , Mark Reeve & Dean Demanuele - Machines [Bedrock Records | Bed_USoM]
04. Klankarbeit Feat. Nina Kinert - Art Is Hard [EC Records | EC092]
05. Mark Romboy - Feelin' [Tronic Music | TR81]
06. Maher Daniel & Casa (Aka Mike Casa) - Music, Machines & Life [Bedrock Records | Bed_USoM]
07. Simon Garcia - Bass II Bass [Poker Flat Recordings | PFR 126]
08. Tom Taylor & Gareth Whitehead - Tired Of Being Wrong [Poker Flat Recordings | PFRCD29]
09. Fur Coat feat. Cari Golden - You And I (Amirali Remix) [Crosstown Rebels CRM092]
Download: >> http://www.mediafire.com/?ff0j11p1p082f9j
Release Notes: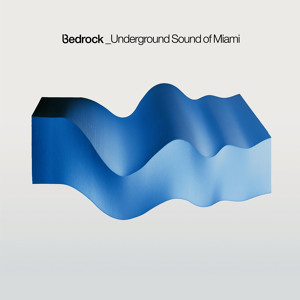 01. Sirenize - Everybody [Bedrock Records | Bed_USoM]
"Everybody" has a great groove, with its swung percussion and rolling bass, and really helps set the mood for the night ahead. I have been playing this for the past few months quite early on in my sets and it never fails to create the right vibe. [John Digweed]
03. Pig N Dan , Mark Reeve & Dean Demanuele - Machines [Bedrock Records | Bed_USoM]
Pig & Dan are another one of my favourite production teams, and have been for a few years now. They consistently deliver the goods, and "Machines" is a another quality deep-and-dark tech-house offering from them, this time teaming up with Mark Reeve and Dean Demanuele. Keep an eye out for more from them coming soon on Bedrock. [John Digweed]
06. Maher Daniel & Casa (Aka Mike Casa) - Music, Machines & Life [Bedrock Records | Bed_USoM]
After turning out a massive remix of "Rumblefish" for us a few years ago, it's great to be working with Maher Daniel again. This track has a hugely hypnotic effect that just seems to lock the crowd into a groove. [John Digweed]
Bedrock_Underground Sounds of Miami LP
"We've been wanting to do a Miami sampler for the last few years now, showcasing some of the great artists we work with on the label but other projects and releases got in the way of letting us do this. However this year we have been very fortunate to be in a position where we not only had some amazing music but also some time to get this organised so we could do it properly. I have also been able to road test all of the tracks at gigs since the start of January and the reactions to the music has been amazing so it seemed perfectly apt to put a release together that we can focus on around Miami and the Bedrock showcase parties there." [John Digweed]
"The wealth of artists involved is truly amazing and it was great to get Pig&Dan involved along with artists who we have worked with in the past, like Robert Babicz, Wehbba, Guy J and Stelios Vassiloudis. Ultimately, I'm really happy with the release and can foresee a lot of these tracks carrying on into the summer season for a lot of DJs." [John Digweed]
Take, Sirenize, the latest project involving Rowan Blades and rising star Dennis White (aka Thermal Bear on Traum). This duo never compromises, always staying true to the underground with a strict artistic ethos & integrity, as opening track, 'Everybody', proves.
From ambient soundscapes, downtempo vocal tracks and slo-mo house, through to deliciously deep house, tech-house and acid grooves, the supremely exciting debut artist album from Greece's Stelios Vassiloudis, "It Is What It Is" on Bedrock, showed the world that variety is the spice of life. So it's no wonder that Stelios makes two appearances here: flying solo on the inspired 'West' and teaming up with sometime collaborator Sasse (aka Klas Lindblad from Finland) on 'Benedict'. Sasse's first releases came out on the legendary Sähkö/Puu as Freestyle Man and rightly are considered a milestone in the Scandinavian house sound. His Moodmusic and Sunday Music labels are highly respected worldwide, so his production skills are up there with the best, as 'Benedict' shows.
Germany's Robert Babicz has a music career that already spans nearly two decades, comprising five albums and multiple singles. The mark of a true musical innovator, he continues to reveal his talent and skill as one of Europe's most essential techno producers. His contribution here, 'Echo From The Past', is yet another stunning creation from this hero to many.
Guy J's brand new track 'Shining' (BEDGJDIGI01) and the hot remixes of tracks from his critically acclaimed '1000 Words' album, have been setting floors alight since the start of 2012, so its no surprise that 'Nightstalker' is yet another absolute gem. As one of the standout electronic artists in the world today, Guy J is at the forefront of a movement towards the melody-rich and emotionally charged roots of the house music spectrum.
Canada's Maher Daniel & Casa (aka Mike Casa) are both upcoming, pivotal figures on the Montreal scene. Daniel's remix of Tone Depth's 'Rumblefish' (Bedrock) was #1 on Beatport's techno charts for over two and a half months, cementing a relationship with the label that sees 'Music, Machines & Life' introducing a very exciting vibe to the proceedings here. A low-slung, heavy hitting tech monster is the order of the day.
Hailing from Brazil, Wehbba is one of the latest additions to Brazil's fine history of innovative techno producers. He made a big impression with his remix of Christian Smith's 'Flyertalk' on John Digweed's 'Structures' album, leading this dentist graduate, licensed diver and Jiu Jitsu fighter to have his debut track, 'Mammut' included on 'Bedrock 12'. Now, with the bouncy percussive beauty of 'Motone' he makes an exciting, welcome return.
If you're talking about exciting underground producers it would be rude not to mention Igor Tchkotoua and Dan Duncan (aka Pig&Dan), since 1999 their distinctive mixture of influences has given them a sound that is both innovative and easily recognizable. Their Sonic Society label and relationship with Sven Vath's Cocoon family have led to global respect for this dynamic duo. Teaming up with English ex-pat, Mark Reeve and Malta's Dean Demanuele has led to a truly international melting pot of hip-swinging, groovy rhythms on 'Machines'.
Few French electronic music artists combine experience, avant-gardism and guaranteed success on dance floors as Electric Rescue (aka Antoine Husson) does. His distinctive brand of ultra-dynamic techno and sensuality has already proved itself on Bedrock. 'Dope' (BEDDIGi13) was a Balearic techno monster, combining the elegance of Detroit attitude to the groove of a big room tune. The highly hypnotic 'All Access' with fellow French prodigy, Timid Boy (aka Damien Almira) is equally amazing here.
Catalan producer and DJ Marc Dosem is unquestionably one of the hottest rising stars in the underground electronic dance scene. His bold debut album, "Parallel" (Sino), was released to much critical acclaim in the summer of 2011, further cementing growing respect, having already unleashed massive tunes such as "Silent Drop" and "Beach Kisses". Dosem's stunning remix of Henry Saiz 'La Marea' (BED100R) was a highlight of 2011. His unrivalled ability to harness glistening melodies, taking listeners on a trip through wondrous realms of emotion, are supreme on 'How Do You Do It', a fitting finale to what is an extraordinary collection of the finest underground electronic dance music.
Once again, it's hats off to Bedrock for raising the bar even higher with this exceptional compilation. In this day and age to not only survive as an independent label, but also to flourish and constantly evolve, bringing forward new and exciting talent, is something that should be applauded.
Released by: bedrock records
Release/catalogue number: Bed_USoM
Release date: Mar 19, 2012
02. Thugfucker, Tale Of Us, Life And Death - Morgana (Step Aside EP) [Visionquest | VQ009]
The Visionquest label kicks off 2012 in style with a spellbinding release from the dream team that is Tale of Us & Thugfucker AKA Life and Death. Step Aside is a two track of stupendous sonic skullduggery.
The hottest label to come into inception this year, Visionquest has surprised, beguiled and enthralled us with some of the most celebrated releases from the some salubrious artists and producers. Here we welcome back Tale of Us alongside cohorts Greg Oreck & Holmar Philipsson Thugfucker. Here they also rope in the vocal talents of Scott McCloud.
The A side Step Aside (Lightweight) is a fantastic slice of laconic lazy house with growling, pulsing bass line gradually turning more and more analogue and acidic as the warm enigmatic omnipresent pads infuse Scotts snarling dismissive vocals as he makes himself at home, in the USA!
On the flipside and Morgana is of equal stature. A darker, hallucinogenic journey, a jacking groove underpins the bubbling disengaged playful synth line that becomes more and more twisted and hallucinatory finally giving way to a volley of great disco fills. What a great two tracker.
Life and Death have recently remixed PillowTalk, No Regular Play and Gus Gus. The Tale of Us half of Life and Death are no strangers to Visionquest releasing the pivotal Dark Song EP earlier this year and the anthemic Winds of Change. Thugfucker, have been producing music for many years on labels such as Brique Rouge, Music For Freaks, and their own Thugfucker Records, but most notably on the impeccable Italian based label Life And Death. This great pairing have produced a great release for Visionquest, with both tracks soon to be remixed by Carl Craig and Jamie Jones, for release in the new year.. wooohooo!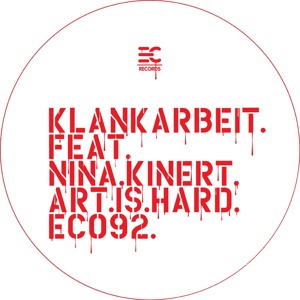 04. Klankarbeit Feat. Nina Kinert - Art Is Hard [EC Records | EC092]
It's not often you hear a track that instantly transports you to the sun-washed climbs of Miami and rapturous dancefloors of Ibiza - but from the moment this tune kicks in – bang, you're there!
Around one year ago the guys from Dutch duo Klankarbeit, decided to approach all round house and techno don - Michel de Hey - with a bunch of fresh tracks. And upon listening, one particular tune stuck out like the Eiffel Tower to the EC Records boss – enter the Nina Kinert caressed - 'Art Is Hard'...
Now, as many will know, the Dutch house legend doesn't play many vocal tracks, so if during one of his sets you hear human tones spilling out the speakers – you just know it has to be something special; and this our friends is just that. Sounding like M¦Nus Records cross-pollinating with Moloko, it's a tune that has all the makings of an anthem without ever forcing itself on the listener. As it's subltle, refined – slightly twisted and off-kilter – and just loaded with thick, undulating groove.
And after one year of relentless testing – and a classic, back-and-forth tussle to clear the original vocal - it is now ready to be released. This is end of year list material if we ever did hear it!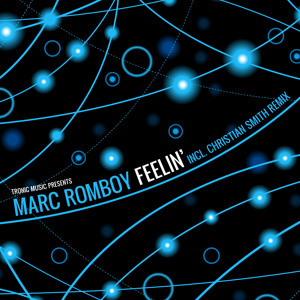 05. Mark Romboy - Feelin' [Tronic Music | TR81]
Christian Smith's Tronic label enjoyed a fantastic year in 2011; persistently receiving plaudits from the media, scene tastemakers and the record buying public for the labels consistently first-rate output that consisted of a genre-blurring mixture of tech house and progressive flavoured techno floor-smashing grooves.
The ongoing game of producer ping pong between Christian Smith and Marc Romboy continues with this latest match up happening on home soil for Tronic. The pattern began with Romboys The Overture which surfaced on Smiths Tronic label last Spring together with a stunning Egbert remix. The rematch came in the form of Christian Smiths end-of-night smash Pitanga on Systematic which topped the Beatport techno chart over the end of summer 2011. With the score at 1-1 it is apt that the two long-established tech heavyweights put aside their competitive streak and instead collaborate on this release with Smith remixing Romboys fist-punching nu-school raver, Feelin.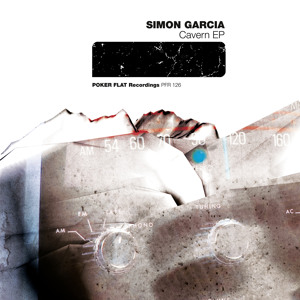 07. Simon Garcia - Bass II Bass [Poker Flat Recordings | PFR 126]
Following his successful 'Tears In Vain' 12'' on Perspectiv, promising new producer Simon Garcia continues his quest for the holy-grail of modern house and techno as we set forth into 'Cavern'.
And indeed 'Cavern' is a breathtaking ride - a warm pulsating synth pattern is coaxed along by a dusty, filtered kick before we are greeted with rushing bright percussion and a thunderous lead kick. Wild FX open up the floor with the first ecstatic break and from there on the track runs with a mind of its own, exploding with rapturous drama and tasteful restraint.
Bringing us back down to earth at least for a moment. 'Bass II Bass' treads more swinging, groovy territories in a classic NY styled house track, updated for 2012. Freaky, pitching vocals swirl around a tight bass-led rhythm section, telling a futuristic story of hopeless hedonism.

The emotive-piano house vibes of 'Options' will likely raise a few tingling hairs for those well acquainted with Steve Bug's recent DJ sets. The perfect blinded-by-the-morning-sun moment, Mr. Garcia really shows of his classy production skills with this slinky, moody slice of classic house.
As a digital bonus, there's a Wagon Cookin' remix of 'Cavern' that pushes into trippy, nu-disco zones. Tripped-out sax and synth tones swirl in the background while a hot 80s-inspired groove leads a funky beatdown - perfect for the earlier hours of the night.
Released by: Poker Flat Recordings
Release/catalogue number: pfr126
Release date: Feb 17, 2012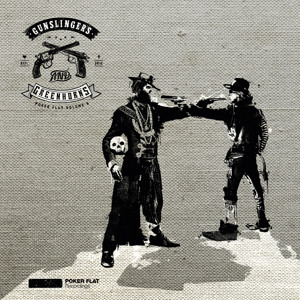 08. Tom Taylor & Gareth Whitehead - Tired Of Being Wrong [Poker Flat Recordings | PFRCD29]
Various Artists // Gunslingers And Greenhorns - Poker Flat Volume 9
Poker Flat return with their ninth label compilation, uniting some of the brightest talents from their label roster, and also inviting some new names to join their mischievous posse. We'll take you on a whistlestop tour deep into the Wild West of modern house and techno, with producers like Adultnapper, James What, Alland Byallo, Roland Appel, Steve Bug & Clé, Nick Harris, Sebastian San, Ribn, Ian Pooley, Alex Niggemann, Alex Flattner & LOPAZZ and many more besides! Released on Double Cd, Double Vinyl and Digital formats, with over 20 tracks to choose from, 10 exclusive new productions, and a mix from the Poker Flat Sherrif himself Steve Bug, there's more than enough quality to choose from.
CD1 is home to 10 unmixed, fresh tracks including exclusives from newcomers Tom Taylor & Gareth Whitehead with the bassline-odyssey of 'Tired Of Being Wrong' - stirring up the heady classic vibes, and Alland Byallo's 'One Of The Ones' pushing into rolling peak time territories.
Two more exclusives are featured on Disc 1, with NRK label boss Nick Harris contributing 'Her Black Wings', a moody synth led house trip, while acclaimed producer Sebastian San offers up the string-led anthem 'Bliss'. On top of that we find sure fire numbers from the recent PFR catalog, like Adultnapper's 'Idiot Fair' remixed by H.O.S.H, Lee Curtiss' funk-tastic remix of James What's 'It Feels Wrong', or Roland Appel's wonderful 'Fleurs Du Mal'. It's a strong selection from some of the finest gunslingers in the business!
The Bug then takes us on a real trek across scenic landscapes and rocky terrain as he mixes together 16 tracks including a further 6 new exclusives. Aeromaschine heads off the journey with 'Zeit' - a tracky, percussive jam that fits perfectly with Steve Bug's DJ style. Newcomers DJ F.E.X & Ron Costa then have their first chance to shine with the heavy 'Acid Shaking', before London don Stuart Geddes' 'Johns Nu Disco' takes things subterranean and into more late night zones.
Essen's badboys Ribn drop their new weapon in the shape of 'Siam', a bass rolling dub-entwined masterpiece, which is followed closely by veteran proudcer Ian Pooley's techy 'Indigo' - a reminder of his studio skills! In contrast young blood Nico Lahs does very well with 'Peace Of Mine', a carefully executed cut of heavy soulful funk.
The mix continues to elevate with a stampede of class acts, like Alex Flattner & LOPAZZ with the ingenious 'It's', or Allessio Mereu's '2 Points After You'. Steve Bug holds the reins as the mix charges ahead into the burning morning sun, concluding with a showdown between Alland Byallo ('Shipwrecked') and Alex Niggemann's 'Madness' - a deadly dual indeed.
Released by: Poker Flat Recordings
Release/catalogue number: pfrcd29
Release date: Feb 27, 2012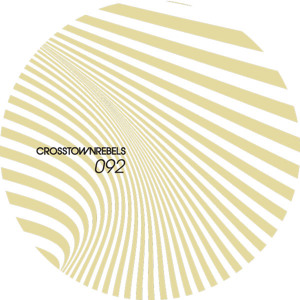 09. Fur Coat feat. Cari Golden - You And I (Amirali Remix) [Crosstown Rebels CRM092]
Venezuelan production duo Fur Coat is back on Crosstown Rebels, this time armed with the sultry West Coast tones of Cari Golden and bomb of the season, 'You and I'. Calling in rising star Amirali for remix duty, this essential release has got prime Miami anthem written all over it.
The original 'You And I' has long been slaying dance floors at the hands of Damian Lazarus, cloaked in mystery until Art Department let the cat out of the bag at Mexico's BPM Festival, cementing the track as highly sought after DJ weapon, and leaving 'Fur Coat' and those suggestive lyrics on everyone's lips. A-grade addictive groove, 'You And I' is the epitome of deep and sleazy bassline house with the added distinction of Cari Golden's velvety vocals building an allegorical story of chemistry and intoxicating love.
Exploding onto the scene this year is Iranian/Canadian producer Amirali, already winning over legions of fans with his first two tracks 'My Way' and 'Beautiful World' and about to secure his place amongst stars of 2012 with debut album 'In Time' – out on Crosstown Rebels this Spring. His sound, a heady mix of tech, funk and electronica, Amirali takes 'You And I' into a deeply emotive dream world of epic synth-laden melodies whilst Cari's voice becomes airborne and ethereal.
Fur Coat have been buried deep in the studio of late, crafting their debut LP out on Crosstown later this year. If 'Space Ballad' and 'You And I' are anything to go by, it will be a seamless collection of tracks to feed the dancefloor all summer long. Growing up streets apart in Venezuela, Sergio Muñoz (Delete) and Israel Sunshine aka Fur Coat joined forces in 2010 after meeting on South America's blossoming dance music scene and have together mastered the art of dancefloor sorcery. Cari Golden is a classically trained musician from Los Angeles California where she works as a studio vocalist and songwriter. She began collaborating in the EDM world four years ago and has since had several critical successes with Pan-Pot's Captain 'My Captain', DJ T's 'City Life'. With this imminent Fur Coat smash, Cari Golden could also be the voice of Miami WMC 2012.
Scheduled for release end of March 2012
Released by: Crosstown Rebels
Release/catalogue number: CRM092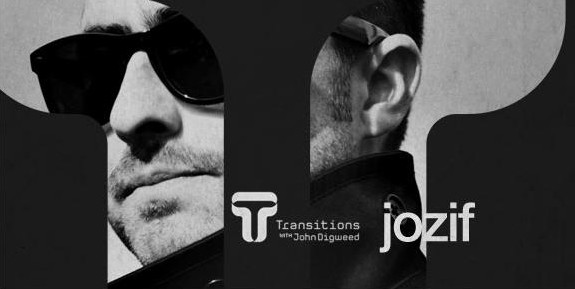 Hour 2: Jozif
Stream & Downlaod: >> http://soundcloud.com/jozif/jozif-trans … -16-03-12#
01. Aki Bergen & N.E.K.O - Pilot (Halo Remix) [1trax | 1TRAX063]
02. Aki Bergen & N.E.K.O - Pilot (Original Mix) [1trax | 1TRAX063]
03. AFFKT & Darlyn Vlys - Le Rendez [Sincopat | SYNCLP01]
04. Kollektiv Turmstrasse - Was Bleibt (Jimpster Instrumental) [Connaisseur Recordings | SNAPCNS002]
05. Guy Gerber - One Day In May [Visionquest | VQ011]
06. Crazy P - Changes (Fernando Dub) [Smoke N´Mirrors | SNM-022]
07. Glimpse & Martin Dawson - Our Friends (Martin Dawson Alt-Vox Mix) [Pets Recordings | Promo]
08. Spencer Parker - The Improvised Minotaur (Molly Edit) [Rekids | REKIDS061]
09. Circulation – Aqua [Circulation | CMP 023]
10. Edu Imbernon – Imberlove (Jozif Remix) [This Is Music / More Music | Promo]
SimonR