Topic: Transitions 397
Transitions 397
Hour 1: John Digweed
01. Alex Niggemann - Don't Wait (Extended Mix) [Poker Flat Recordings | PFR128]
02. &ME - Matters [Saved Records | SAVED080]
03. Sirenize - 3 Notes [Unsigned]
04. Alexis Raphael - Into The Light (Hot Natured Remix) [Hot Creations | HOTC019]
05. Guy Gerber - The Mirror Game [Visionquest | VQ011]
06. Telefon Tel Aviv - The Birds (Kassey Voorn & Turner Remix) [Bpitch Control | Promo]
07. Electric Rescue - Opened Hands (Lili EP) [Bedrock Digital | Beddigi-19]
08. Electric Rescue - Science (Lili EP) [Bedrock Digital | Beddigi-19]
09. Gregor Tresher - Throwing Faces (Many Days To Come EP) [Ovum Recordings | OVM-221]
Hour 1 : >> http://www.mediafire.com/?mj2ine3jxi9b0lu
Hour 2 : >> http://www.mediafire.com/?0kc78ja84uhawne
256kbs file (2 hrs) >>http://depositfiles.com/files/1abme6ave
Release Notes: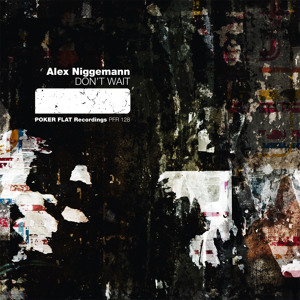 01. Alex Niggemann - Don't Wait (Extended Mix) [Poker Flat Recordings | PFR128]
Düsseldorf born Niggemann has enjoyed a constant climbing success in recent years thanks to his precise tech house productions on 8bit, Tsuba and Supernature. Now based in Berlin, he arrives on Poker Flat with this, the first single to be lifted from his imminently arriving album debut. We don't want to tell you too much about the LP right now, but if these two tracks are anything to go by, be sure you're in for a treat!
´Don't Wait' (Extended Mix) layers Niggemann's trademark tight, percussive beats as it builds towards a surprising vocal arrival and a killer, positively hung bassline. Equally perfect for late night sessions as it will be for the coming spring summer season, basking in the sun, it´s a versatile and uplifting cut in the true Poker Flat tradition.
A ´Moodapella Dub' is included in the digital release that spaces things out towards more Italo disco territory, while maintaining all the key elements for the floor.
On the B side a dubbed out synth voyage unfolds with ´Curious'. Working snappy drums and airy, wistful FX, Niggemann skillfully tells his moody story with passionate charm. Swirling synth pads lift before a mid-point break gradually introduces a second theme, cementing the young producer's able hand at writing melodies and creating strong, rushing feelings.
Released by: Poker Flat Recordings
Release/catalogue number: pfr128
Release date: Mar 26, 2012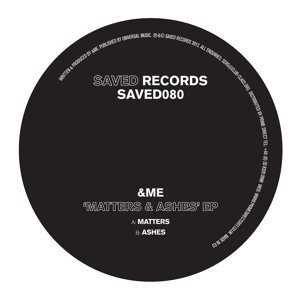 02. &ME - Matters [Saved Records | SAVED080]
On a recent trip to the Saved studios we discussed at length, the strength and power of &ME's productions, with label boss Nic Fanciulli. Now the Berlin based man and firm member of the Saved family, returns to the imprint to follow up to his 2011 smash "Red Flag / Clamb."
A huge DJ favourite, &ME's productions soundtracked 2011, with his Saved double-header and his "Purple Rain" EP on Keinemusik taking root in the monthly Top 50 rundowns on Resident Advisor. Now he returns with another brace for the UK label.
"Matters" on the A is a track that immediately commands attention with it's rolling, rich bass-line surrounded by punchy, organic drums. The effective vocal moves with the track as more drums are added to the mix through intelligent programming. As it reaches the main drop the drum rolls creating an intense buildup before the record kicks back in.
On the flip-side is "Ashes". The record has a cool, slow feel yet with a driving edge that progresses towards the drop. The intensity matches the A side and seals off the package perfectly.
Released by: Saved Records
Release/catalogue number: SAVED080
Release date: Apr 9, 2012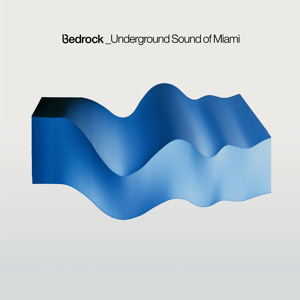 03. Sirenize - 3 Notes [Unsigned]
Sirenize is the latest project involving Rowan 'Breeder' Blades and rising star Dennis White (aka Thermal Bear of Traum). Having provided the opener for Bedrock_Underground Sounds of Miami (above), a track that John Digweed had been using for several months early on in his sets to create the right vibe, the pairing have had previous Bedrock releases as Rowdent.
This duo never compromises, always staying true to the underground with a strict artistic ethos & integrity. Sirenize represents a more diverse palate of sounds, and is the culmination of some serious studio time, spent exploring sonic possibilities and experimenting with rich textures, tones and percussion. Sirenize have been working with a range of up and coming vocalists, with deep tantalising and intoxicating results.
For all things Thermal ... go here >> http://soundcloud.com/thermalbear/tracks ... this guy is a major emerging talent with his own twisted & defined sound (which Sasha picked up on with his pick of hot emerging producers for the Burn Studios ibiza competition last summer), so expect big things in the future.
04. Alexis Raphael - Into The Light (Hot Natured Remix) [Hot Creations | HOTC019]
Next up on Hot Creations local London hero Alexis Raphael comes to the fore with two original tracks that display the producer's intricate and diverse underground house style. Tried and tested on a multitude of dance-floors, 'Into The Light' is now unleashed to the masses with a quality business remix from the label heads Hot Natured.
'Into The Light' has been tantalizing Hot Natured followers since it first entered the sets of Jamie Jones and Lee Foss in the summer of 2011. Restrained and stripped back to the bass-line, the moody groove is spliced with vocal snippets and enveloped by shards of eerie FX and murky synth stabs, all leading up to a massive crowd-moving drop and intensified sexy female vocal.
On a totally different tip, 'I Know' has a far softer shell, still infused with a pulsing heartbeat but carried by swirls of euphoria and sensual samples. Building up the sonic textures over the melodic bass-line, Alexis has created a beautifully spacious yet hands in the air record fit for poolside and terraces.
On remix duty, Hot Natured take the reigns on 'Into The Light' throwing characteristic bumps and bleeps into the mix with punchy no-nonsense attitude and that dark sinuous bass-line. The Hot Natured duo strikes again with their unfailing ability to inject a dance-floor with signature brooding funk and sex appeal.
A true aficionado of the house scene, Alexis Raphael has been bubbling underground for the past 12 months, fusing funk, soul and sultry vocals with an emblematic club aesthetic. His after-party gem 'Spaceship' was swiftly picked up by Jamie Jones and Lee Foss' Hot Waves imprint, flying straight into the Beatport top ten and a consequent release on burgeoning label Lower East 'Kitchens and Bedrooms' provided a bona fide summer anthem. Alexis also runs the popular London clubnight Crèche alongside Cozzy D where he holds a residency.
Released by: Hot Creations
Release/catalogue number: HOTC019
Release date: 9th April Vinyl // 23rd April Digital
05. Guy Gerber - The Mirror Game [Visionquest | VQ011]
Two giant forces in dance music collide as Guy Gerber makes his first foray with the Visionquest imprint. 'The Mirror Game', Guy's first original material since 2010, explores varying shades and tempos across two distinct cuts of progressive tech and electronica.
Title track 'The Mirror Game' is filled with gothic drama from the start. As the deep and trippy synth chords fuse with the distorted bass, layered disembodied voices float into the mix casting their dream-like spell whilst the soft tech groove underlies the gothic melody. A balance of melancholic atmosphere and euphoric surges, 'The Mirror Game' has a vivid, timeless feel that would surely make a perfect end-of-the-night record.
Upping the tempo with striding rhythms and endless drive, B-side 'One Day In May' provides the punchier dancefloor cut. Steeped in a trippy cosmic tango and echoes of eastern melody, the seductive exchange between female and male vocal working in hypnotic conjunction with the fluid groove. In classic Guy Gerber style, 'One Day In May' showcases a heady mix of sounds with dazzling execution.
Guy Gerber, originally from Tel-Aviv Israel, has long been a wildly prolific artist delivering anthemic releases on labels such as Cocoon and Cadenza as well as own imprint Supplement Facts that he set up in 2006. Guy is working on his new album project due to be released later this year, the 'Steady EP' will drop on Supplement Facts in May and an entry into the illustrious fabric compilation hall of fame is set for June. Mr. Guy Gerber is well and truly back to blow your mind in 2012.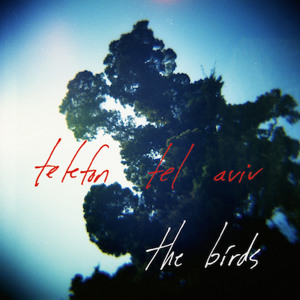 06. Telefon Tel Aviv - The Birds (Kassey Voorn & Turner Remix) [Bpitch Control | Promo]
No official release info
After a recent remix package from Matthew Dear and Ellen Allien comes a fantastic re-take of Tefelon Tel Aviv's The Birds. Whereas these reworks of this iconic track seemed to strip away some of the soul and beauty of the original in the process, Kassey Voorn & Turner restore the heart and essence of the original, while still taking it onto the dance-floor.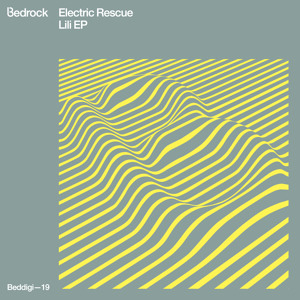 07. Electric Rescue - Opened Hands (Lili EP) [Bedrock Digital | Beddigi-19]
08. Electric Rescue - Science (Lili EP) [Bedrock Digital | Beddigi-19]
Few French electronic music artists combine experience, avant-gardism and guaranteed success on dance floors as Electric Rescue (aka Antoine Husson) does. Having previously released tracks on Sven Vath's Cocoon Recordings, Boys Noize Records, Sci + Tech, AFU limited, Communiqué, Subject and Sign Industry, he first unleashed his distinctive brand of ultra dynamic techno and sensuality on John Digweed's Bedrock label at the tail end of 2011.
"Dope" (BEDDIGI13) was a huge tune for Laurent Garnier, Sasha, Secret Cinema, Guy J, Hernan Cattaneo, Nick Warren and Dave Seaman, amongst a plethora of diverse DJs worldwide. Now Electric Rescue returns to Bedrock with the super-strong "Lili EP", featuring three killer tunes.
"Lili" has all the ingredients to be a massive tune all summer long. Combining melodic techno attitude with a big room mentality, it has all the right ingredients. Already a huge tune in John Digweed's sets, this is going to explode to anthem status worldwide over the coming months. With the equally exciting "Opened Hands" and "Science" revealing an experimental and diverse side to the Electric Rescue musical palette, this is a very exciting EP package indeed.
Electric Rescue's reputation is already flying high in France through his residency at the Rex Club (Skryptöm parties) and organising the "Play" rave parties in Paris, Antoine Husson is most definitely a man to watch in 2012.
Released by: Bedrock Records
Release/catalogue number: BEDDIGI19
Release date: Apr 2, 2012
09. Gregor Tresher - Throwing Faces (Many Days To Come EP) [Ovum Recordings | OVM-221]
Its been a full 12 months since Gregor Tresher releases his "As Days Go By" ep on Ovum and a year that has seen him preparing, releasing and touring his excellent artist album "Lights From The Inside."
His previous Ovum double-header was a secret weapon for those that received it in time for last years Miami week and what better a way to prepare for this years than to drop the latest brace from our great friend. "I see Ovum as a home for my music (besides Break New Soil of course) and it´s a great thing to be able to release on the label, as I´ve been a fan for many years. I kind of feel at home there, because the label isn´t bound to a particular style of electronic music but has a wide range and that´s something I strive for as an artist as well" says Gregor.
This latest release also marks the third and possibly final in his 'Days' series, with "For Many Days To Come" following 2010's "95 Days" and of course last years "As Days Go By."
The lead cut here is a teasing little jitterbug with a skittish groove and delicate piano riff, whilst on the flip "Throwing Faces" is tasty little firecracker. "The crowd you hear on "Throwing Faces" is not a random sample, but the actual Berghain crowd. I recorded them when I played live there last summer. It was one of the best gigs in my career so I thought it might be nice to immortalise it in this way."
Gregor has delivered yet another heavyweight release for us here at Ovum and following up Luca Bacchetti's sun-soaked "On The Moon" EP, we are now set and ready for the Florida sunshine… Lets roll!
Transitions 397
Hour 2: Electric Rescue
01. SRA - Phono:matik (Richie Hawtin presents New Horizons) [Minus12 | MINUS12.1]
02. Marc Houle - Triple E (Undercover EP) [Items & Things | IT011]
03. Vosper - Release [Meant | MEANT012]
04. Exercise One - Top Score (Dots And Pearls LP) [Cocoon Recordings | CORLP029]
05. Electric Rescue - Dark Analyse [Harthouse Mannheim | HHMA028]
06. Electric Rescue - Science [Bedrock Digital | Beddigi-19]
07. Maxime Dangles And Electric Rescue - Travelling [Skryptöm Records | skrpt11]
08. Laurent Garnier - Jacques In The Box (feat. The L.B.S. Crew) (Timeless EP) [Ed Banger Records | BEC5161187]
09. Double Wave - Agora [Audio Elite | AE037]
10. Alan Fitzpatrick - Prometheus [Drumcode | DC91]
11. Electric Rescue - Dope [Bedrock Records | Bed_USoM]
12. Electric Rescue - Opened Hands [Bedrock Digital | Beddigi-19]
13. Electric Rescue - Lili [Bedrock Digital | Beddigi-19]
Electric Rescue Bio
Real name // antoine husson
ELECTRIC RESCUE
(Cocoon Recordings | Bedrock Records | Sci+Tec Digital Audio | Sign Industry | Boysnoize Records (BNR TRAX), Skryptöm Records)
A few french electronic music artists combine experience, avant-gardism and guaranteed success on dance floors as Electric Rescue does. Fastly noticed by references as Laurent Garnier, he is nowadays signed on the most impressive labels : Cocoon Recordings, Boys Noize Records, Sci+Tec, AFU limited, Communiqué, Subject, etc.
This artist coming from the first french raves is able to rock any party with his ultra dynamic Techno and sensual flights of tunes. Promoting his own labels Calme Records and Skryptöm (Popof, Umek, Laurent Garnier, Mark Broom, Scan X, Woody Mc Bride, Thomas P Heckmann, Danton Eeprom, Maxime Dangles, etc.), Electric Rescue is a real passionate, flushing out big tubes and new talents (Julian Jeweil, Commuter...). His reputation is done in France. Resident at the Rex Club (Skryptöm parties) and organising «Play» rave parties in Paris, he invited and played with the most famous international Dj's. Globetrotter, Electric Rescue travels all over stages, playing dj sets or proposing his new live impressively efficient according to all Electro generations.
Following Antonie's recent smash 'Dope' for Bedrock, further tracks have been picked up by John Digweed, with the latest three track 'Lili EP' having been thoroughly road-tested to maximum impact on the floor.
SimonR