Topic: Transitions 398
Transitions 398
Hour 1: John Digweed
01. Dirty Channels & Bugsy Feat. Amina - Alone (Pezzner Remix / Josh Wink Reinterpretation) [Ovum Recordings | Promo]
02. Doomwork - Natural Beat (Yousef Circus Edit) [Circus Recordings | CIRC015]
03. Ramon Tapia - Trolley [Skint Records | SKINT243]
04. Chris Wood & Meat - JR Juniors (Tiefschwarz Remix) [Souvenir Music | SOUVENIR044]
05. Michel De Hey - Come 2 Me (Klankarbeit Remake) (Combinations Make Great Creations EP) [Hey! Records | HEY018]
06. Angstrom & Aalberg - Gorilla (Petar Dundov Remix) [Girafe Sauvage | GSA022]
07. Laurent Garnier feat. The L.B.S. Crew - Our Futur (Detroit Mix) [Ed Banger Records | BEC5161187]
08. Nicole Moudaber & Victor Calderone - The Journey Begins [Waveform Recordings | WAV006]
Download links:
Hour 1 (Studio Mix) >> http://www.mediafire.com/?m9c5acgveq7t18l
Hour 2 (Live Mix) >> http://www.mediafire.com/?u2ipwrczizugipq
Release Notes:
01. Dirty Channels & Bugsy Feat. Amina - Alone (Pezzner Remix / Josh Wink Reinterpretation) [Ovum Recordings | Promo]
Here Milan clan Dirty Channels team up with fellow Milanese groove producer Bugsby for 'Alone', a big track for Diggers these past few weeks and at the WMC - no firm release date yet, despite plays from Ovum boss Josh Wink last September.
The Italian based djs and producers Dirty Channels are Simone & Leme. They started working together in early 2008, after a long period as single djs.
Their debut on the historical italian label Manocalda brings up their collaboration with Pastaboys and it has proved to be an essential introduction for these boys, with releases and remixes lined up with various imprints such as Rebirth, Reincarnation, Bcbtec... always supported by big international artists.
Dirty Channels recently joined the Hot Creations family of top djs Jamie Jones & Lee Foss, releasing their single "Give It To Me" on the renowned Hot Waves compilation.
Being heavily inspired by many artists, their works are a unique mix of deep old school house, detroit techno, disco influenced jams and classic grooves. The variety of musical influences that characterise their background is translated into an eclectic DJ set, never dull with a great charge perceived and loved by the floor. This is why they're playing in a lot of important clubs and events.
Dirty Channels are working on hot new productions for the future, so stay tuned... the best is yet to come!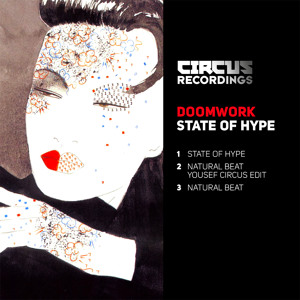 02. Doomwork - Natural Beat (Yousef Circus Edit) [Circus Recordings | CIRCUS 015]
The next Circus Recordings release, by italian duo DOOMWORK, is released April 17th
1 .STATE OF HYPE
2. NATURAL BEAT (Yousef Circus Edit)
3. NATURAL BEAT
Doomwork may be summed up and identified in one single term: "unconventional".
Musically grown in the early years of the new millennium – when Italian dance had its point of apex- Alessandro and Claudio started to looking for darker sonority ; the path for the discovering of Detroit's "Techno" music scene and its founders was short: Derrick May, Juan Atkins and Jeff Mills. Shortly after, their tin ear brought them to the so called "Big Beat" and its facets: Synth Rock, Funk, Hip Hop (Chemical Brothers, Fatboy Slim, Prodigy). At the same time they started to be interested into the Chicago House movement, born in the first half of the 80's.
Alessandro and Claudio decided collaborating together in 2008 and thus giving start to the Doomwork project. They soon reached the top of the Beatport chart, the famous reference portal of world modern club culture, with the song "Isla" first (two months n°1 in the deep house chart),and "Jazzy Stuff" then (two months n°1 in the general chart, resulting as the top selling record of 2009) and scoring again with "Groovin" (one month n°1 in the deep house chart, boasting one of the world deep house guru's remix: Milton Jackson). In 2010 they are among the nominees of the Beatport Awards in the "the best deep house track" session, obtaining a second price with their track "Lost in memory".
All their productions constantly get positive feedbacks from the most important djs of the techno world scene as Carl Cox, Loco Dice, Karotte, 2000andOne, Radioslave, Satoshi Tomiee and many more. Their musical output brought them not only fame, but also drawn the attention of the biggest expertise of the international "scene" : Dylan Hermelijm (aka 2000andOne), chief of Planet Gong (one of the most estimate European organization), is one of them. He decided to remix and release the track "Andromeda" on the historic dutch techno label 100%PURE. The track went "on air" on BBC radio during Pete Tong broadcast "Essential Mix", and then was released in the compilation "Wonderland" for Pete Tong's label "Defected Records", "Andromeda" thus became one of the most important project of the duo.
Many of their works are included in the most important compilations : Space Ibiza comp. , Privilege Ibiza comp. , Cavo Paradiso "Definitons" vol. 10 (mixed by Satoshi Tomiee) , Campari Sunset ,released by Sony Music to celebrate the 150th anniversary of the famous drink. They have been performing in clubs all over the world since 2009; Air Club (Tokio) for the Redbull Master Night, Q Club (Zurich) , Tenax ( Florence), Goa (Rome), Elrow 14 (Barcelona), Bullit Club (Monaco), are only some of the clubs the duo performed in.
Despite this intense working period, they managed to focus on their live set, a music container that ranges from "deep" and "techno", "electro" and "house", "prog" and "hip hop", and brought to life their own musical purpose, in order to create a bond between the artist and the dance floor. The project immediately received positive feedbacks, and met the dancefloor during the "Amsterdam Dance Event 2010" where it can be brought to the audience in the setting of the famous "Studio 80" . Since then it became part of the "Saw Recordings" tour, Satoshi Tomiee and Hector Romero's label.
At the end of a busy 2010, the 2011 seems to be hectic either, with the launch of their own label "Retouch Recordings", with the new projects that seem to be more important than the previous years, a new 100%PURE release and the debut on "Audiomatique", Steve Bug's label (Trentemoller latest album was released on the same label, just for the record), and together with their first concept album soon to be made, we'll hardly see them enjoying a cocktail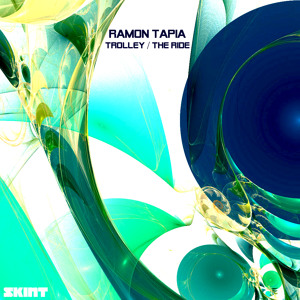 03. Ramon Tapia - Trolley [Skint Records | SKINT243]
2 tasty rolling pieces of tec getting big industry support on 'The Ride'
Skint & Loaded Records; home to Fatboy Slim, Freemasons, X-Press 2, Tim Deluxe, Kidda, BYOB, and plenty more artists from the past and yet to come in the future.
Since 1990 (Loaded) and 1995 (Skint) have both been big players in the independent label industry right through to date releasing a massive range of underground stormers to chart hitting anthems.
Skint & Loaded together are proud of their vast catalogue released over the past 20 years and even more happy to still be here, doing what they do best!
Released by: Skint Records
Release/catalogue number: SKINT243
Release date: Apr 23, 2012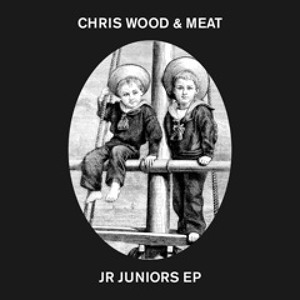 04. Chris Wood & Meat - JR Juniors (Tiefschwarz Remix) [Souvenir Music | SOUVENIR044]
Souvenir is proud to present its 44th EP from a duo of Frankfurt's favourite sons, Chris Wood and Carsten 'Meat' Schuchmann.
Both Chris and Carsten have come up through Frankfurt's music scene, Chris with his long time residency at the infamous Monza club and Carsten having started the city's premier record shop Freebase, still going strong 18 years later.
Trained as a studio engineer, Chris cut his chops under the wise wings of Pascal FEOS and joined forces with Meat, who held residencies at Cocoon and Robert Johnson. Last year they dropped the mighty 'Triple S' on Souvenir, which destroyed dance floors as far afield as Sao Paolo to Ibiza.
For this release they offer up another wild percussive workout in the form of the title track, something a little more syncopated on the humorously titled 'Dub Your Step' and a bonus track with an infectiously familiar little melody, not to forget a re-imagining of the delirious A-side from the head honchos themselves, Tiefschwarz.
'JR Juniors' itself brings a distinct jungle-era drum palette, rough snares and claps hammering away while a chopped vocal raves it up, the slower house tempo doing little to lessen the frantic stabbing synthline's effect.
The brothers Schwarz smooth things over, bring funkier, tribal drums, reducing the vocal to a reverberating echo that ducks and weaves around your headspace. The third track, is like a little woodpecker has just landed straight in your eardrum, pecking out an insistent, wriggling bass-line with an off-kilter half-step beat to accompany the track's name.
The digital only, is a pile of children's building blocks whose constituent parts slowly come together, with an extremely familiar little melody underpinning the solid drum work.
Released by: Souvenir Music
Release/catalogue number: 044
Release date: Apr 2, 2012
05. Michel De Hey - Come 2 Me (Klankarbeit Remake) (Combinations Make Great Creations EP) [Hey! Records | HEY018]
There's so much great new music and new talent around these days, that for his new HEY! release, Michel De Hey took a few of these new skool kids under his wings.
Klankarbeit are a duo from Rotterdam with a magic touch in remixing. Their remix for the forthcoming Nina Kinert on EC is one of the hottest tracks around. For Michel they reworked Come 2me. The original is a Luciano favourite since long, and the remix will give the track an even bigger appeal.
From Rotterdam as well are Jeff Moore and Jamie Lie A Kwie. They were the winners of the "Carl Cox Revolution @ Space" remix contest. More than 150 remixers entered this competition but their version of Curly Wurly was by far the best.
Then we have Floris Regoort, who is 50% of Rauwkost. Michel and Floris created a nice afterhour track which was directly chosen by Derrick May for his forthcoming mix-cd - definitely a good sign!
Last but not least we have a festival stormer that Michel created with long time companion M.I.R.K.O. This one has "rave" written all over it. A nice way for HEY! to start 2012!
06. Angstrom & Aalberg - Gorilla (Petar Dundov Remix) [Girafe Sauvage | GSA022]
Gorilla, known as one of the most strongest & most feared animal in the kingdom, is definitely not an understatement for the new release on Girafe Sauvage ! Nobody less then Petar Dundov brings us one of his worldwide known intelligent music productions by delivering a remix that will make you shiver !!
With the likes of Sven Vath, Francois K, Laurent Garnier, Adam Beyer, Josh Wink, Guy J, Glimpse, Hernan Cattaneo, Brendan Moeller, and Danny Tenaglia amongst his fans, you can not go wrong with Petar ! The original track is one from the hands of Angstrom & Aalberg, the label owners of Girafe Sauvage and the guys who like melodies to please the girls !
07. Laurent Garnier feat. The L.B.S. Crew - Our Futur (Detroit Mix) [Ed Banger Records | BEC5161187]
Ed Banger records is proud to announce the release of Laurent Garnier's new 'Timeless' EP
featuring the L.B.S crew
1/ JACQUES IN THE BOX
2/ "OUR FUTUR" loud disco mix
3/ "OUR FUTUR" deeper Detroit mix
"I went to my first Rave in 1992, in the north of Paris, it was called Spasmes, since then I signed with the Techno devil!
The first "Rave music" CD I bought was Laurent Garnier 'A Bout De souffle EP' in 1993, quite happy with this choice. I also bought Felix 'Don't You Want Me' cassette at the supermarket… and some other ones but we're here to speak about my love for techno!
I discovered Paris night life at Rex club like most of my Parisian party monsters. Thursday was 'Wake Up', once a week Laurent Garnier invited the cream of Detroit, the Chicago mob or the UK techno godfathers and what Techno music has best to offer. It was more than 15 years ago, he was already a legend.
We're in 2012; the man is still travelling the world, spreading Electronic music in the clubs, on air and above.
The idea to release an EP on Ed Banger Records was in my head for few years. My friends Daft Punk often said "hip hop, jungle, techno, house no matter is what if the rhythm does". Ed Banger records is all about that!
Some Mojitos on the beach closed the deal! After a 3 hour back to back DJ set at Calvi on the Rocks I knew Laurent will accept my proposal.
Laurent Garnier is back, 2 Techno joints, not from concentrate, pure and modern. It's an honour to have him on board." [Pedro Winter, Ed Banger Records]
08. Nicole Moudaber & Victor Calderone - The Journey Begins [Waveform Recordings | Promo]
"Definately reminds me of that Twilo sound, very underground, very driving tribal beats" [John Digweed]
Founded by Victor Calderone & Mike Frade, Waveform is a record label/music production company designed to cross-platform products for both fans & artists.
Hour 2: John Digweed live atTime Warp 2012
Maimarkthalle // Floor 2 // Xaver-Fuhr-Straße 101 // Mannheim
01. Lewis Boardman - Bend (The Right Kind Of Burn EP) [Souvenir Plus | SOUVENIRPLUS014]
02. Hollen - Tisana (Desempleados EP) [MKT Rec | MKT017]
03. Of Norway - Libertine ft. Preben Olram [Connaisseur Recordings | cns048-6]
04. Paperclip People - Throw (Slam's RTM Remix) [Planet E Communications | PLE65351-3]
05. John Digweed & Nick Muir - 30 Northeast (Julian Jeweil Remix) [Bedrock Records | Bed97R]
06. ID (vocal 'Just Can't Do It)
07. Paul Ritch - Secret Garden [Quartz Rec | QRZ020]
08. Clio - Do It (Carlo Lio Remix) [Metroline Limited | MLTD053]
09. ID 36 mins
10. Astronivo - Roll With Music (Sam Paganini Remix) [Form Music | FORM23]
11. Angstrom & Aalberg - Gorilla (Petar Dundov Remix) [Girafe Sauvage | GSA022]
**Note** The Time Warp hour above gives us some music in addition to the hour broadcasted on the night via German radio.
SimonR