Topic: Transitions 405
Transitions 405
Hour 1: John Digweed
01. Letthemusicplay - Don't Weigh Me Down ft. UTRB (Guy J Remix) [Ministry Of Sound | Promo]
02. Jordan Peak - I Want You (Subb-an Remix) [Saved Records | SVALB09]
03. Simon Baker & Robert James - All Of A Sudden [Saved Records | SVALB09]
04. Jemmy - Quarry Bank Rainbow (Stelios Vassiloudis Remix) [Renaissance | Promo]
05. Doomwork - Independence (Cocoon Compilation L) [Cocoon Recordings | CORLP030]
06. Saschienne - Unknown (Dixon Mix) [Kompakt | Innerkom 001]
07. Daniel Mehlhart – Groove Eimer [Monique Musique | MM082]
08. Ian O'Donovan - Ascension (Kirk Degiorgio Remix) [Inflyte Records | INFLY003]
Downloads:
Hour 1 John Digweed >> http://www.mediafire.com/?ofdofr15byvpc1j
Hour 2 Arnaud Le Texier >> http://www.mediafire.com/?s1713cy58b2iwr5
Release Notes:
01. Letthemusicplay - Don't Weigh Me Down ft. UTRB (Guy J Remix) [Ministry Of Sound | Promo]
Limited release info:
A new sensation has struck dance land. The London based Letthemusicplay project might be covered in mystery, but they let their music do the talking. Shortly after their debut track 'Space', they hit it off with another winner with 'Waves' : a hypnotizing tune, with waves of melody rushing in, takes over as soon as the first note has landed - a genuine mix of progressive, house and a twist of tech-house.
Not only are Letthemusicplay signed up for an SW4 debut - they have another dance-floor bomb in the pipeline. The original and Guy J remixes have both been massive for John Digweed who dropped 'Don't Weigh Me Down' at Ultra Music Festival - Buenos Areas a few weeks ago.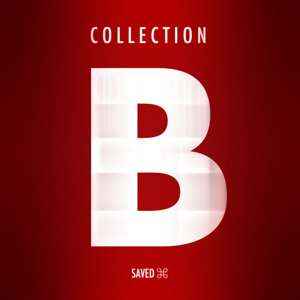 02. Jordan Peak - I Want You (Subb-an Remix) [Saved Records | SVALB09]
03. Simon Baker & Robert James - All Of A Sudden [Saved Records | SVALB09]
For the second instalment of their "Collection" series Saved have pulled out all the stops and present a release which comprises of talent that has a lot of history along with some of the best up and comers in the industry. Legends such as Rolando, Terrance Parker and Derrick Carter demonstrate why they are the best at what they do with their reworkings on music by Harvey McKay, Matt Tolfrey & MarcAshken as well as Mark Fanciulli.
Furthermore on remix duties is the talented Subb-an who has delivered his interpretation of Jordan Peak's "I want You" along with Belgian duo Ultrasone's remix of Leon's "Body Monster".
3 further singles come from 3 duos. Simon Baker & Robert James present "All of a Sudden" Dutch Artists Boris Ross & Jeff Moore deliver "Golden Dreams" and Pirupa & Hollen with "Black Fusion", Rounding off the release are singles from Michele Pinna with "Psicoca" and Kris Wadsworth with "Some Weird Bitch" There's house, techno and everything in between.
Released by: savedrecords
Release/catalogue number: SVALB09
Release date: May 28, 2012
04. Jemmy - Quarry Bank Rainbow (Stelios Vassiloudis Remix) [Renaissance | Promo]
Limited release info
'With a Cream residency and music signed to some of the finest labels dance music has to offer, including industry giants Renaissance and Global Underground, Jemmy is making a big impact on the world of electronic music right now. His success is based on a combination of hard work, musical integrity, and powerful creative vision.
Jemmy has a rich knowledge and love for music from right across the spectrum and his own unique sound appeals to fans of lots of different genres. This much is clear from the wide range of people supporting his releases, including the likes of: John Digweed, Yousef, Danny Tenaglia & Eric Prydz.
On the touring front, Jemmy's music has taken him to lots of the best nightclubs and festivals in the world, such as; Cream/Creamfields, Ministry of Sound, Bedrock, Amnesia & Sankeys.
During the day he runs his own record shop, the world renowned '3B Records'. '3B' has always been at the cutting edge of new electronic music and Jemmy is relied upon by DJs and dance music fanatics for his expert knowledge and advice, sending out new music packages/promos to people across the world.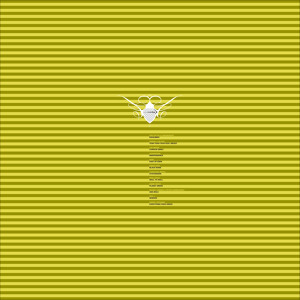 05. Doomwork - Independence (Cocoon Compilation L) [Cocoon Recordings | CORLP030]
"L is for lover,
O is for an offer,
V you got to venture,
E maybe forever."
(Al Jarreau, 1986)
OK, we don't know whether Grammy-award-winning Jazz icon Al Jarreau has actually already thought of the twelfth Cocoon Compilation when he wrote his 86' hit. But that the Cocoon Compilation L is all about love, is beyond debate: the love for electronic dance music, for its complexity and its diversity, the love for this global musical language and last not least the enthusiasm for the well-known and the still non-famous protagonists of this tonal romance that faithfully accompanies us through night and day for more than 30 years now.
And that's why L begins with a proper love song: for "Equilibrio", the Berlin residents Tale Of Us have teamed up in the studio with their – currently extremely hip – boosters Seth Troxler, Ryan Crosson, Shaun Reeves and Lee Curtiss aka Visionquest. The result is a romantic sonnet for the 21st century, and its dreamlike dabbed piano will be carrying us into some sunrise still – a perfect start for this compilation. On with the Tiefschwarz protégés Rampa & Re.You, whose club hit "Ghost" was essential in last year's Ibiza season. Also "Yeah Yeah Yeah feat. Meggy" bewitches with a unique sense for soulful vocals without baroque-like embellishment, and with its deep organ riff the dry and bass-heavy Trax House gains unimagined emotional intensity.
DJ Tim Green from London, well-known for his releases on Four Twenty, Trapez and last not least for his "Lemon"-EP on Cocoon Recordings in 2011, generates in "Curious Smile" club-related but still shy Pop House from playful keyboard improvisations. This is what you – in a better world – would hear on standard-format radio. And also in the further course of the compilation the cornucopia is lavishly emptied: the Italian duo Doomwork, well-known for tracks for 100%Pure and Tronic, is lustfully petering out in the summery space-time continuum with percussive Dub, gorgeous sound layers and slow-motion vocals; Graham Goodwin aka Sian is pumping out his subsonic rave signal "East Of Eden" to the front and will thus presents true challenges to some club PAs.
Keinemusik act Adam Port, who seems not to have any stylistic anxieties, does his gusto for Boogie bass credit also with "Black Noise", while DJ globetrotter and Tronic label boss Christian Smith (currently on everyone's lips with his remixes for Carl Craig and Underworld) will make even bigger floors shake with his tropical, powerful energy. Two extraordinary percussion-driven energy infusions are then celebrated by Mark Reeve ("Planet Green") and DJ Paul Ritch from Paris, whose core statement "music never separated people" can't be emphasized enough, while the Dutch dream team Secret Cinema and Peter Horrevorts serve a surprisingly industrially-characterized Techno.
The finale is initiated by the best known Israeli producer besides Guy Gerber, Guy J, whose "Genesis" finds a perfect balance between hypnotic melodies and demanding rhythms, totally in the manner of his works for John Digweed's Bedrock label. The last chord is set by Daniel Stefanik from Leipzig: his more than ten minutes long "Everything Goes Green" elevates the process of waiting for the right moment to an art form and is, with fragmented rhythms, patient enough to intonate grated chocolate instead of exuberant sweetness. There's no better way to capture the magic intensity of a terrific after hour party for ever and ever. An album to fall in love with!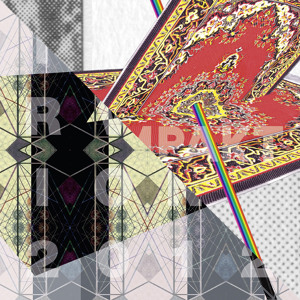 06. Saschienne - Unknown (Dixon Mix) [Kompakt | Innerkom 001]
This track is available on a Saschienne Kompakt digital release that includes the original, or on a special 'The Innervision Remixes' vinyl release which has Âme's remix of Gui Boratto on the flip.
"If Innervisions is the gentleman amongst techno labels and Kompakt could be either the elderly woman he helps across the street or preferably the beauty he adores. You choose. For me it's simply a pleasure to join forces with the boys for this jewel of a release. Looking forward to a return match!" - Michael Mayer
Kompakt and Innervisions are proud to announce a unique collaboration resulting in this digital release and a separate 12" single that will be available only via Kompakt's Cologne based record store, their mailorder site Kompakt.FM and Innervisions Muting The Noise online store. Saschienne are one of Kompakt's newest and most exciting acts of 2012. Sascha Funke and Julienne Dessange stepped forward in late - March with a breakthrough debut full length.
With close to 70K listens on Soundcloud, their title track "Unknown" sounds like hypnotic road movie worthy of Bonnie & Clyde, gaining momentum as a marathon runner would. Dixon outshines with this house crasher - momentous in every way his brings the essence of Innervisions passion to Saschienne's romantic sway.
Gorgeously packaged on limited edition 12" vinyl, this release features reworks of Gui Boratto's "This is Not The End" by Âme and Saschienne's "Unknown" by Dixon.
Âme take a highlight from Gui Boratto's 2011 full length "III" - embracing the lush vocals of Luciana Villanova (of "Beautiful Life" fame) they reshape "This Is Not The End" into a journey that is all their own. Frank Wiedemann of Âme says "It was a challenge to remix the Gui Boratto track as we liked the original but wanted to turn it into something totally different. And when I'm playing this song in my live sets now I really like the twist after the looooong break!".
"We always have had huge respect for Kompakt, we are proud to finally release this nice little collaboration! The idea was there already for a long time, but sometimes good stuff needs time to develop. Enjoy!" - Kristian Beyer/Âme
Released by: Kompakt
Format : Digital Release + Limited 12" Vinyl
Digital Catalog No: KOMPAKTDIGITAL022 [KOM DIG 22]
Vinyl Release/catalogue number: FM X / Innerkom 001
Barcode: 880319070815
Release date: May 28, 2012
07. Daniel Mehlhart – Groove Eimer [Monique Musique | MM082]
Swissborn Daniel Mehlhart , living in Frankfurt /Main is releasing music since early 2006. He left his marks on labels like Karmarouge, Get Physical/ Kindisch and most recently on WIR, Movida Recordings and on Gabriel Anandas new Imprint Basmati.
In 2011, Daniel founded his own imprint called "notes" and also started to play live gigs.
Played at the Weekend (Berlin) Hummingbird labelparty Groove Eimer - will be released on monique musique in summer.
08. Ian O'Donovan - Ascension (Kirk Degiorgio Remix) [Inflyte Records | INFLY003]
A1. Ascension
B1. Ascension (Kirk Degiorgio Remix)
B2. Energy Waves,
Forthcoming on Psycatron's Inflyte Records imprint, which got underway in April with its maiden release NvrSayNvr fro, Psycatron and Detroit Grand Pubahs.
Label: Inflyte Records
Cat Nr: inflyte003
Release Date: 04/05/12
Hour 2: Arnaud Le Texier
01. Lawrence - Creator [Dial Records | DIAL63]
02. Rush - Format [Safari Numerique | Promo]
03. Patrick Specke - Antman (Delano Smith Remix) [Hello Repeat Records | HELLO015]
04. Zippy - So Then [Thema | THEMA 8.17]
05. Limo - Tiffiland [Safari Numerique | Promo]
06. Gez Varley - Alone [Quatermass | QS 131 LP]
07. Jay Tripwire - Same Old Story (OCH Same Old Remix) [Bass Culture Records | BCR 024-6]
08. Sustain - 02b [Sustain Records | SUSTAIN 02]
09. Aiken - First Balance [M_REC LTD | M_Rec Ltd 12]
10. Octave One - Empower [430 West Records | 4WDG300]
11. Arnaud Le Texier & Antonio De Angelis - Bandit [Children Of Tomorrow | COT004]
12. The Traveller - A 100 [Ostgut Ton | o-ton 55]
13. DJ Minx - Just Make It A Dub [Women On Wax Recordings | WOW012]
SimonR