Topic: Transitions 403
Transitions 403
Hour 1: John Digweed
01. Kiki & Chaim - Love Kills! (feat. Cari Golden) (Chaim Version) [BPitch Control | BPC249]
02. Small Pyramids - The Music (Glasgow Underground Spring/Summer Sampler 2012) [Glasgow Underground | GU2007]
03. Remy Unger - Stick The Dragon (Egbert Remix) [Fone Audio | FA006]
04. David Lynch - Noah's Ark (Moby Remix) [Sunday Best | SBEST111]
05. Hot Chip - Flutes [Domino Recordings | RUG473T]
06. Rudimental - Feel The Love ft. John Newman (Scuba Remix) [Black Butter Records | BLKBTR27]
07. Letthemusicplay - Don't Weigh Me Down ft. UTRB (Letthemusicplay Remix) [Promo]
08. Secret Cinema & Psycatron - Loopwaffle (Psycatron Remix) [Inflyte/ Gem | Promo]
09. Fran Von Vie - Albatros ( Oliver Lieb Remix) [99percentrecordings | 99003]
10. André Sobota - Time ( King Unique Remix) [Promo]
Downloads:
Hour 1 (John Digweed) >> http://www.mediafire.com/?09j0v30e4pgzpsa
Hour 2 (Mark Reeve) >> http://www.mediafire.com/?j3t8y8b653wu2w8
Release Notes: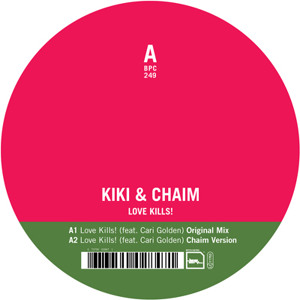 01. Kiki & Chaim - Love Kills! (feat. Cari Golden) (Chaim Version) [BPitch Control | BPC249]
The time seems to be ripe for remarkable collaborations. In keeping with the theory that the whole is more than the sum of its parts, the two BPC veterans Kiki and Chaim produce their 12" "Love Kills!" as a combined effort. The pair are hardly strangers to one another: their mutual remixes – Kiki's excellent version of Chaim's album title-track "Alive" in 2011 and Chaim's 2009 smash with Kiki's "Good Voodoo" set the bar high and whet the appetite for more.
To make things even more interesting, the singer of the L.A.-based electro band Narco Tourists, Cari Golden, has been invited on board. Her musical passion extends beyond the Portishead-inspired wave sound. She regularly lends the voice of her light-filled alter ego to the giants of tech-house, including DJ T. and Pan-Pot, whose releases on Get Physical and
Mobilee landed great success last year.
"Love Kills!" gets going right away with a crisp house beat, effortlessly combining Kiki's typical playful minimalism with Chaim's more forceful tech-house aesthetic. Cari's vocal touches lend the track its sensual and hypnotic qualities.
Whilst Chaim's version brings out the techy side even more with a punchy bass line, Kiki puts together a less deep version that is equally charged with energy. The flip-side begins with Kiki's "Clap II Thizz" – a house beat straighter than an arrow, constantly driving, never at rest, yet minimalistic right up to the final musical freak-out.
The work is completed with a digital exclusive demo version of "Love Kills!" The pair are masters of their art.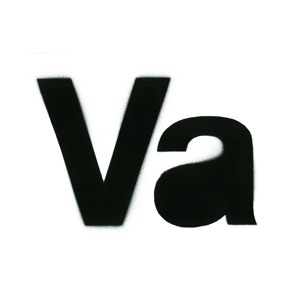 02. Small Pyramids - The Music (Glasgow Underground Spring/Summer Sampler 2012) [Glasgow Underground | GU2007]
Kevin McKay has been producing records since the early 90s. His early work as Muzique Tropique found favour with DJs as varied as Andy Weatherall, Dubfire, Roger Sanchez and Danny Tenaglia. Recording with Omid 16B as Sixteen Souls he made "On My Mind" one of the all-time anthems at the legendary Sir Henry's in Cork. In the 00s he discovered Mylo and set up the Breastfed label going on to co-produce & mix "Destroy Rock & Roll". As the producer/programmer half of Linus Loves he was responsible for the massive club hits "The Terrace" and "Night Music". Since 2007 he has been running the Heartbeats label (home to Grum) and in 2011 he relaunched Glasgow Underground.
"The Rushes" is all about that spine-tingling, sweat-drenched moment on the dancefloor when the combination of beats, basslines and chord-changes delivers a fully-loaded smiling experience. If "Where's Molly" is asking the questions, "The Rushes" delivers the answer.
Small Pyramids is LA-based producer & dj Zach Hunsaker. Zach's debut release, the classy space-disco "I Want Blood" was one of DJ magazine's Singles of 2012. His recent tripped-out rework of Mary Epworth's "Black Doe" sparked an internet sharing spree with tastemaker sites like Mixmag, LaGaSta & Golden Scissors featuring the mix.
"The Music" is the perfect record to get the party started pool-side: warm keys, a bumpin' disco baseline and a killer vocal hook make the kind of slow-burning house record that sounds best in the sunshine.
Franky Redente is a London dj and producer. As one half of Photo 51, his remix of Romanthony's classic "The Wanderer" found its way into Seth Troxler's playlist and on to DC10's closing party dancefloor.
"What You Want" is all about the bassline. The keys shimmer hypnotically and the drums make a real impact on the system but the long, snaking baseline - part analogue funk, part piano house - delivers the real wiggle element to this dancefloor monster.
∆dmin is Bristol-based dj & producer Adam Wickens who was signed up to do a 12" for GU after Kevin heard the lovely bass-heavy grooves of "Bubblebath".
"Whatever You Want" is the kind of blissed-out bass-house that would fit perfectly between Julio Bashmore & Floating Points. With Thom Yorke already giving Adam props for his forthcoming GU 12", it looks like there are good things on the horizon for ∆dmin.
Released by: Glasgow Underground
Release/catalogue number: GU2007
Release date: May 21, 2012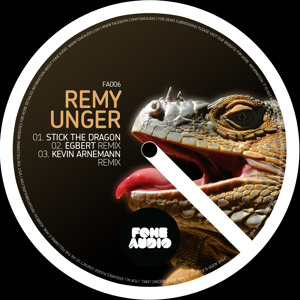 03. Remy Unger - Stick The Dragon (Egbert Remix) [Fone Audio | FA006]
Next up on Fone Audio is Stick The Dragon, a stunning warm techno track by Fone Audio head honcho Remy Unger.
Stick The Dragon is a warm chord laden song full of power and energy, just like you are used from a typical Remy Unger song. Remy has been on fire in the studio and has some great music lined up in our release schedule, but first up is Stick The Dragon.
Were also very proud to welcome Egbert our first ever remixer on Fone Audio. Egbert doesnt really need a big introduction as it has been almost impossible not to have noticed his music dominating the charts. Egbert turned Remy's song into a warm summer anthem. In our eyes an essential tool for this summer and for many DJs it will serve as an essential weapon for the upcoming festival season.
To complete this EP we've invited yet another big talent Kevin Arnemann to do a remix as well. Kevin just released his first track on our Frameworks series and his own EP will be out later this year. Kevin's remix is slightly focused on the darker side of techno and turned it into a peak time techno stomper.
04. David Lynch - Noah's Ark (Moby Remix) [Sunday Best | SBEST111]
To celebrate Record Store Day this April, Sunday Best Recordings offers an exclusive vinyl release by David Lynch. The 12-inch heavyweight vinyl single designed by Vaughan Oliver (v23) features Noah's Ark remixed by Moby on side A and an etch on side B.
This is the first commercially issued Record Store Day vinyl single ever released by David Lynch. The original version of Noah's Ark appears as track four on Mr. Lynch's first ever solo album Crazy Clown Time, released by Sunday Best Recordings on November 7, 2011.
Moby began his career by sampling Laura Palmer's Theme from the television series Twin Peaks for Go, the first single from his self-titled album. Moby has said "David lynch is my friend and I love his movies and his art and his music. Few things make me happier than working with him."
Noah's Ark marks the first time Moby has remixed one of David's solo tracks. David says: "I thought how great it is that Moby wanted to remix one of our songs and I loved his remix." He goes on to say about Record Store Day "It's so great that stores like Amoeba still exist. People should support these stores as a place where you can still find and enjoy all the different kinds of music."
The Noah's Ark vinyl single will be available April 21st at all participating independent retail outlets. On Saturday, April 21, 2012, hundreds of independently-owned music stores across the country will celebrate Record Store Day. On this day, all of these stores will simultaneously link and act as one with the purpose of celebrating the culture and unique place that they occupy both in their local communities and nationally.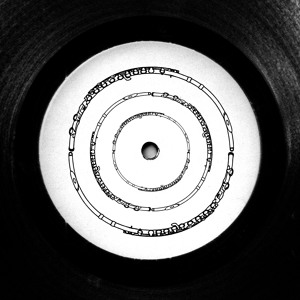 05. Hot Chip - Flutes [Domino Recordings | RUG473T]
Hot Chip sign to Domino Recordings and drop the first taster of material from their upcoming album "In Our Heads" (due out June 2011).
The band reveal a brand new track entitled Flutes, the first track which can be heard from their highly anticipated fifth album, In Our Heads (released June) A seven minute roofless, rushing anthem-in-waiting, Flutes is a perfect introduction to the new album and is currently making its way into the more discerning DJs' boxes via white label 12".
'Flutes' is an uplifting electro-pop / indie-tinted house anthem in the making!Opening with wood block percussion and an African (?) vocal sample loop, the track slowly takes form in a Hot Chip style - a 4/4 kick, insistent keyboard line and Alexis Taylor's typically sublime, melancholic vocals. Building to a synth drum breakdown with soaring synth noise and a big chorus, you can already anticipate the euphoric dance-floor / gig reaction that this will get from the crowd. Also includes an instrumental version on the flip-side.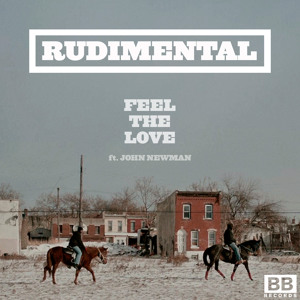 06. Rudimental - Feel The Love ft. John Newman (Scuba Remix) [Black Butter Records | BLKBTR27]
Scuba's remix of Rudimental's summer anthem Feel the Love ft. John Newman out 28th May.
"Hottest Record In The World / Single of The Week" (BBC Radio 1)
Released by: Black Butter Records
Release/catalogue number: BLKBTR27
Release date: May 28, 2012
07. Letthemusicplay - Don't Weigh Me Down ft. UTRB (Letthemusicplay Remix) [Promo]
No release info. // this one was massive at Ultra Music Festival - Buenos Areas a couple of weeks ago.
08. Secret Cinema & Psycatron - Loopwaffle (Psycatron Remix) [Inflyte/ Gem Records | Promo]
Another collaboration between Secret Cinema & Psycatron sees their 'Rotterdam - Belfast EP' [GEM021] drop on the 28th of May with two tracks Toy Soldier/Nova K which have been getting great advance feedback.
Limited advance info on 'Loopwaffle' // however this was another big tune at Ultra Music Festival - Buenos Areas a couple of weeks ago.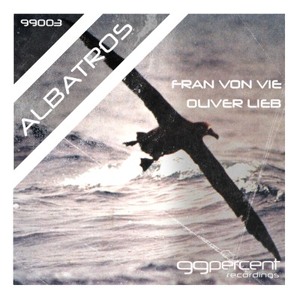 09. Fran Von Vie - Albatros ( Oliver Lieb Remix) [99percentrecordings | 99003]
99percentrecordings celebrate their fourth release "Albatros" containing a stunning original from Fran Von Vie and remix by the legendary Oliver Lieb.
Fran's track is a sultry, stylish, peak time melodic beauty, that delivers plenty of punch and a beautiful anthem hook. Analogue mastered for a really deep, fat, warm sound.
Strong early support from Hernan Cattaneo, Microtrauma, Marcelo Vasami, Cumiks, Martin Garcia, Dibby Doughterty, Luke Porter, Kasey Taylor, Digital Mess.
Feedbacks:
DIBBY DOUGHERTY (Bedrock)
-------------
Fran Von Vie mix is best here for my tastebuds, pretty damn rockin, will play at the weekend probably, danke
KASSEY VOORN ( Cocoon, Bedrock )
---------------
both are great, strong EP!
HERNAN CATTANEO (Renaissance, Sudbeat)
------------------
very good, both works for me!
There is also a remix contest:
Fran Von Vie Remix Contest | Remix Competition >> http://www.remixcomps.com/contest/fran- … ix-contest
1st place gets their remix featured on Fran Von Vie – Albatros EP (features remix from Oliver Lieb) plus your future original remixed by Oliver Lieb and digital released on 99percentrecordings, a headline slot on 99% RADIO plus mastering by LHAUDIO. 2 runners up win a warm up slot on 99% RADIO and digital release on the Fran Von Vie – Albatros EP featuring a remix from Oliver Lieb.
Hour 2: Mark Reeve
01. Christian Burkhardt - Heart & Mind [Cocoon Recordings | COR12"094]
02. Uner - Lapan To [Cécille Records | CEC028]
03. Paneoh - Punto Des Control [Bedrock Records | BEDCORBVIN1]
04. Tim Xavier - Play On Words [Rrygular | RR050]
05. Mark Broom - Box Set (M28 EP) [Gynoid Audio | GYNOID09]
06. Tim Xavier - In A Dog's Year (Mark Broom Remix Pt. 2) [Limited 400 | LTD400-10]
07. Mark Reeve - Dice [Soma Quality Recordings | Soma 335d]
08. Psycatron V Detroit Grand Pubahs - NvrSayNvr (Dustin Zahn Remix) [Inflyte Records | NFLY001]
09. Caytas & Patz - Are You Afraid (Nihad Tule Remix) [Truesoul | TRUE1233]
10. Omar S and OB IGNITT - Wayne County Hill Cop's [FXHE Records | FXHE O&O]
SimonR