Topic: Transitions 411
Transitions 411
Hour 1: John Digweed
01. Stefan Obermaier - Traveler [Drift Recordings | 4250330596834]
02. Limo - Tiffiland [Safari Numerique | SAFNUM021]
03. Taragana Pyjarama - Lo Ng (Original Helter Mix) [Kompakt Digital | KOMPAKTDIGITAL023]
04. Reptile Youth - Black Swan Born White (Terranova Remix) [HFN Music | HFN16DC]
05. Electric Rescue - Dope (Stephan Bodzin Hope Remix) [Bedrock Digital | Beddigi-13r]
06. DYNO - Fringe (Charlie May Dub) [Selekt Digital | SD001A]
07. Dubfire - OCTVS [SCI+TEC Digital Audio | TEC050]
08. Winx vs. Fanciulli - Don't Laugh (2012 Remix) [Saved Records | SAVED084]
09. Adam Port - Drums On Parade (Workparty Three EP) [Keinemusik 015 | KM015]
Downloads:
Hour 1: http://www.mediafire.com/?l5273zb7bx57ccl
Hour 2: http://www.mediafire.com/?asdhkx7d5ukm7bt
Release Notes: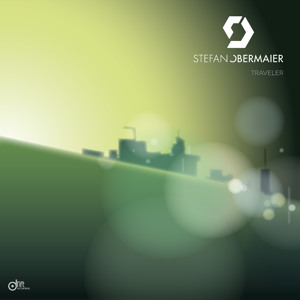 01. Stefan Obermaier - Traveler [Drift Recordings | 4250330596834]
Having just launched his own label, 'Drift Recordings' with the release of the 'Bagana EP' Stefan Obermaier is again sharing more treats from his studio, this time the club hit 'Traveler' that spent a fair portion of June occupying the Top Ten of The Cool Cuts DJ charts.
As a worthy successor to his first EP "Bagana" on his own label Drift Rec., Stefan Obermaier's "Traveler" comes almost innocent and delivers a sure shot for the upcoming summer. On the beach, inside an airplane, on the rooftop or in the club when the first sunlight breaks through, this is the soundtrack for the fusion of absent-mindedness and collective euphoric ecstasy.
With several more releases lined up to take us through 2012, expect to hear a lot more from both Drift Recordings and Stefan Obermaier.
Released by: Drift Recordings
Release date: Jun 29, 2012
ISRC: AT-AF5-12-06085
Bio
Ever since stepping into the arena of international club electronica almost a decade ago, the young man they call Stefan Obermaier first and foremost stayed true to himself… and to his unique sonic vision as a producer and dj.
Stefan's remarkable releases on legendary imprint Vienna Scientists, the in-demand remixes he delivered for (a.o.) Supermax, Timewarp Inc, Mark Murphy, M ("Pop Muzik") and Razoof over the years, even his gold record-awarded reworks of classical music always showcase that forward motion trademark sound - something which only producers in-the-know can come up with on a constant level.
And yet, at the same time, there is a large amount of evolution and freshness in the music of Stefan Obermaier. Our man from Austria effortlessly manages to fuse the essence of what happened on the Vienna scene in terms of all things cool, funky & dubby during the mid nineties with a more energetic, strictly future bound tech approach and quite an organic amount of soulful spirituality on aside. While many others simply tweak some knobs, Stefan draws from a rich background as a full-fledged instrumentalist.
On top of that, countless uplifting dj sets on the club circuit around Europe have gained Mr. Obermaier a vast amount of dedicated followers, captured by the special energy & tasteful selections he stands for. No doubt: Stefan is always at one with the music he shares and the groove its fuelled by.
That way it came as no surprise that his 2010 offering, the "Drifter EP", again triggered rave reviews and enthusiastic feedback among the global dj elite upon release. As a logical step, Stefan has now decided to take the final steps to complete artistic freedom by installing his very own label platform DRIFT Recordings - just in time to spread the rumours of a debut album finally arriving.
With two EPs triggering that eagerly awaited longplayer just around the corner ("Bagana EP" to be released these days actually, containing 4 brand new bangers), Stefan is in rare form and steady forward motion… not because he has to, but simply because he can.
02. Limo - Tiffiland (Adriatico EP) [Safari Numerique | SAFNUM021]
Limited advance info on this one.
Safari Electronique, was created in London in 2005 by Arnaud Le Texier and is dedicated to Electronica, minimal, techno and micro house. After 6 years and a large list of world known Dj's and composers, Safari rapidly got recognition on the international scene for the high quality and diversity of its output and earned his place in the complex electronic world of digital tech heads. Safari is an open minded record label with a large range of musical styles and taste. The most important ingredients of this label are groove, sensuality and experimentation and we are looking for open-minded artists who share our passion and love of music and our desire to push electronic music.
Since then, Arnaud's Safari gave birth to three little brothers : Safari Numerique (digital only), Remake Music (vinyl only) and Children Of Tomorrow (techno).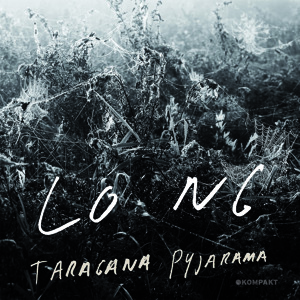 03. Taragana Pyjarama - Lo Ng (Original Helter Mix) [Kompakt Digital | KOMPAKTDIGITAL023]
With WhoMadeWho and Jatoma, two of Denmark's most thrilling acts already signed to Kompakt, so it was just a question of time until we would discover another totally unique producer in the Danish woods.
Enters Taragana Pyjarama, a project whose music is as refined as it is chaotic, described by some as a fairytale with a bass-line. "I played in some bands, but everyone was way better than me at string instruments, so I started playing drums instead. Two years in I became really bored... my teacher wanted us to learn notes and stuff. I hated it and started just slacking...", recalls the slightly matured producer, when reminiscing about his unassuming start in music – which didn't hold him from immediately producing his own tracks after finishing school.
After a first breakthrough EP as Taragana Pyjarama on the esteemed Fools House imprint, Kompakt now prepares to release the highly anticipated full-length debut "Tipped Bowls", a record never backing off from a tangly path through the deep Scandinavian woods, which coincidentally seem to be in quite a tropical mood.
Just listen to the first single "Lo Ng" as it boosts humidity and drags the bass to the floor. Besides the radiant original, this pre-release features an "Original Helter Mix" packing slightly more punch and a live version that ingeniously translates Taragana Pyjarama's sprawling sound to the live stage.
Released // June 4, 2012
Format // Digital
Catalog Nr // Kompakt Digital 023
EAN // 880319070914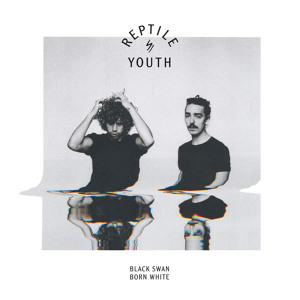 04. Reptile Youth - Black Swan Born White (Terranova Remix) [HFN Music | HFN16DC]
After the explosive statement of intent that was their debut 7" 'Speeddance', Reptile Youth are back with a vengeance – and this time their laser intensity is aimed fi rmly at the club. The Danish duo drop "Black Swan Born White Remixes" featuring three sublime cuts of hypnotic house - their second single taken from their upcoming album release on HFN Music.
Experienced house-meisters Terranova bring the late night underground vibe to the original – providing two stunning mixes. The 'Terranova Remix' submerges Mads Damsgaard Kristiansen's evocative voice into a narcotic groove, teasing out the new wave vocal infl uences and steadily building the tension into a dancefl oor burner. Terranova also supply the more stripped down dub version, taking the track in to even deeper territories – a depth bomb sure to fi nd its way into the record boxes of many after-hours DJ – late night body music for the elegantly wasted.
The B side is given over to edit-master-turned-house-innovator Mark E, who provides one of his signature journeys, the track building like Lego over seven incredible minutes. A tightly wound groove is propelled by Esben Valløe's insistent bass, before waves of synth, guitars and robot vocals push the whole thing over the edge - psychedelic, euphoric and epic.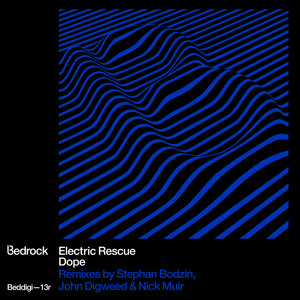 05. Electric Rescue - Dope (Stephan Bodzin Hope Remix) [Bedrock Digital | Beddigi-13r]
2011 Summer smash given the remix treatment to Digweed & Muir. Massive when road-tested at XOYO earlier in the year.
The reception for Electric Rescue's original version of Dope (BEDDIGI13), released at the tail end of 2011, was nothing short of exceptional. A huge tune in John Digweed's sets for months before release, this Balearic techno monster combined the elegance of Detroit attitude with the groove of a big room tune, like no other. Underground and eclectic, it went overground in a big way!
Now, Bedrock brings you an absolutely superb remix package that is sure to cause a equally huge commotion. Electric Rescue revisits Dope and tweaks and twists the original into a brand new (and no less massive) anthem for summer 2012. On remix duty, John Digweed and Nick Muir show that they never rest on past laurels and are always developing their sound in an exciting direction, by producing a massive, low-slung, throbbing house interpretation. To round off the package in style, German master-producer Stephan Bodzin takes Dope on an exotic electro-techno journey that is pure autobahn driving material, the quality and authenticity of his re-production a testament to studio skills that can only come from years of dedicated time spent in the studio.
Few French electronic music artists combine experience, avant-gardism and guaranteed success on dance floors as Electric Rescue (aka Antoine Husson) does. With his reputation already flying high in France via his residency at the Rex Club (check out the superb Skryptöm parties) and also organising Play rave parties in Paris, his Dope is once again set to be incredibly popular worldwide.
Released by: Bedrock Records
Release/catalogue number: BEDDIGI13R
Release date: Jul 8, 2012
06. DYNO - Fringe (Charlie May Dub) [Selekt Digital | SD001A]
2012 marks the launch of Selekt Digital, a platform from which forward thinking, immersive and inspiring electronic dance music is to be released. The label's premier output features a number of formidable names that are known across the world for their groove laden, dance floor destroying productions. Brazilian based producer and techno virtuoso, Daniel Oliveira, aka DNYO, has been soaring high in recent times after a series of superb releases on microCastle, AnjunaDeep and Sasha's Last Night on Earth imprint. DNYO delivers his first original to Selekt Digital, 'Fringe'; a powerful and brooding track that sets the stage for a release of monstrous proportions. Prepare yourself for a chunky, twisted and mind altering production, which pushes the boundaries of modern day techno. Swirling atmospherics and dissonant melodic lines provide a haunting vibe while tightly programmed.
DYNO, born in Pesaro (near italian club area of Riccione/Rimini), discovered his passion for electronic music and analogic synths at the early age and has a range of releases on ethe like sof Hell Yeah and Mantra Vibes. Now based in São Paulo, Brazil, Fruits has already been charted by Hernán Cattáneo and is part of an EP forthcoming on Proton Music.
DYNO has recently remixed Manuel Sofia on his 1303 EP [Noizen | NZN006] and DYNO's own Fringe [Selekt Digital | SD001A] has been remixed by the legendary Charlie May.
07. Dubfire - OCTVS [SCI+TEC Digital Audio | TEC050]
Its been quite some time since we saw an original SCI+TEC release from label chief Dubfire. In fact we have to look back to the earliest days of the label and 2009's 'Rabid'. Whilst we have seen selected remixes over the past couple of years for the likes of Hideout, Planet E and Minus, plus a brace of co-productions with Oliver Huntemann for his Ideal Audio imprint, it has been, by his own admission, too long since we were treated to new material from the Persian producer. "You know, whilst the old adage of too much time on the road has played a part, its mainly down to having not been completely happy with the ideas that were or weren't happening in the studio" says Dubfire. "You simply can't just magic up creativity. All you can do is build an environment where it can hopefully thrive, see where its takes you and nurture it."
The past two years has seen a number of ideas gradually take shape. Not putting himself under pressure to complete, and taking the time to go back and forth on the production process has also allowed Dubfire to address another issue. "It was important for me not to repeat myself with each project. To keep everything sounding as unique and autonomous as possible." SCI+TEC bring you the first of this new breed of Dubfire productions and kick things off with the first of the tracks to be completed, "OCTVS." Whilst we are treated to the trademark muscle of the kick-drum, its the groove and sheer level of 'funk' that immediately grabs you on the lead cut. Its warm pulsating bassline is countered by its piercing and cascading sirens. This is primetime Dubfire fare.
[Thedropmedia Review]
Perhaps, in my opinion, the greatest techno DJ and producer of all time, Dubfire, returns to production greatness today with his track OCTVS. Honestly, upon downloading, you may say to yourself, this siren noise is a little annoying, well thats cause unfortunately your sitting in your bedroom and not hearing Ali (Dubfire) himself pump this festival banging track through your ears. Featured on his recent essential mix as well as in all of his recent festival and club sets, this track bangs. A simple progressive buildup driven by sirens which make you wanna jump up. Dubfire is one of those primo artists who just knows what he's doing, having been producing this type of music since the 90s and being known of one of the best of all time…if you don't like OCTVS…it doesn't like you either!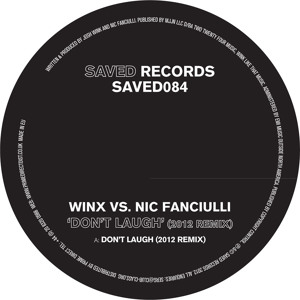 08. Winx vs. Fanciulli - Don't Laugh (2012 Remix) [Saved Records | SAVED084]
Saved's latest offering is a collaboration between label boss Nic Fanciulli and the legendary Josh Wink. Originally released back in the nineties the record has been re-done for a fresh 2012 remix. This has been bubbling under for a long time and has been massive for both the artists in their sets and now it gets a full release on Saved.
Released by: savedrecords
Release/catalogue number: SAVED084
Release date: Jul 2, 2012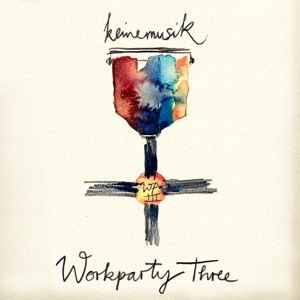 09. Adam Port - Drums On Parade (Workparty Three EP) [Keinemusik 015 | KM015]
Drums please!
Keinemusik is not the type of record label as you know it. When putting out a record, the guys will wrap it up personally, refine it with artistic splendour, stamp it and seal it with a kiss, before it ends up in the stores or on your turntable. Question is: Why let someone else do the filthy job, when you can get it done as lousy by yourself. Or maybe even a bit better. Keinemusik is a DIY-operation. Not, because it makes that imposing impression or because they like to wallow in nostalgia, just because it feels right.
In 15 releases, the Keinemusik family has strongly established itself in the Electronic game. With its continuous efforts in producing high-quality music, the label is now releasing the third mini-compilation/EP « Workparty », where each of the key-artist of the family is expressing his creativity on one track.
Without seeing it as a competition between the artists, we, so far, had a serious preference for Rampa's tracks, especially on the 2nd EP where he created the delightful, guitar-driven track « Meggy's Desire« , taking us into a melancholic journey with the beautiful voice of Meggy.
This time, we really, truly enjoyed the percussive productions, the strong and powerful atmosphere that is wrapping up this whole 3rd EP. Adam Port, &ME and David Mayer are going Techy. The two first tracks would fit Cadenza's catalog alongside Michel Cleis' balearic anthems, while Mayer's sound would easily do the work in Claude VonStroke's DJ sets.
On his track, Rampa is inviting the singer Overnite and the talented classic House producer Hollis P Monroe (Ovum Recordings, Defected, XL, etc), producing another great tune and keeping the same Deep and Soulful direction.
Released by: Keinemusik
Release/catalogue number: 015
Release date: Jul 13, 2012
[DE:BUG Review]
All back in top form. It creates & Me with organ and these typically straight jazzy drum sounds once more, and then needs to be completely seduced only once, only the dark voice that makes one burst into tears and then himself with a few sounds. Pure Physique. Adam Port comes with "Drums on Parade" poking a little rolling, and marches, as the name suggests, at the peak time. Continuous build on each other excursions on classical percussion drum set with powerful anthemic organ sounds that can still seem almost static. Rampa & Hollis Monroe sneak up on "Look Out feat. Overnite "rather ran to the floor with her super smooth bass line and the water in the sunken grooves, and then let the soul of the vocals a bit overboard. David Mayer still rocking at the end of "Jewels" with one of these tracks for the train to Chicago.
Hour 2: Geddes (aka Rekleiner)
01. Deo & Z-Man - Glad To Be Mad [Compost Black Label | CPT3911]
02. The Man With No Shadow - Hypnotizer [Manual Music | MAN079]
03. Mosca - Accidentally (Dub) [Hypercolour | HYPE25]
04. Huxley & Sam Russo - Jamma's Basement [Leftroom Limited | LEFTLTD025]
05. The $ Project - Release Yourself (Bosh Club Mix) [Ruff Definition Records | RUD-001]
06. Geddes - 282 [unreleased]
07. Kameleon - Confetti [1trax | 1TRAX065]
08. Rhymos - Cancel Reality [unreleased]
09. And.Id - Air [Mobilee Records | MOBILEE092]
10. SLG - I Love You But I've Choosen Disco (Axel Boman Remix) [Pets Recordings | PETS015]
Last edited by simonr (Monday Jul 2012 22:05:07)
SimonR