Topic: Transitions 413
Transitions 413
Hour 1: John Digweed
01. Nick Curly - Underground (Raxon Remix) [Cécille Records | Promo]
02. Society Of Silence - Kulp (Norm Talley Rmx The Boiler Room) [Fragil Musique | FGL 05]
03. CJ Jeff and Thodoris Triantafillou - Sian (In The City Vol. 2 EP) [Souvenir Music | Souvenir #46]
04. Felipe Valenzuela & Dani Casarano - Better Than Less (Valentino Kanzyani Remix) [Melisma | MLL01]
05. Layo & Bushwacka! - Dancing in the Dark (Guy Gerber & DJ Tennis Remix) [Olmeto Records | Promo]
06. Chris Tietjen & Ricardo Villalobos - TV Watching (341 EP) [Cocoon Recordings | COR12"097]
07. UNKLE - Heaven (feat. Gavin Clark) (Charlie May Remix) (UNKLE Sounds Vol. 1) [Surrender All | SURR024D]
08. Hanne & Lore - Samba Oleg (Tube & Berger Remix) [My Best Friend | MBF 12091]
Downloads:
Hour 1: http://www.mediafire.com/?1e63nxw8nwisxj7
Hour 2: http://www.mediafire.com/?aeyfcisbcljfav1
Release Notes:
01. Nick Curly - Underground (Raxon Remix) [Cécille Records | Promo]
Out end of August on Cécille Records as part of a remix package which also includes a Dennis Ferrer remix on side A, Underground is taken from Nick Curly's debut LP ʻBetween the Lines' [CECCD001].
Dubai's Raxon had already established himself as a DJ, through his residency at 360º before immersing himself even further in the music, when Raxon began producing and remixing in 2007. He has since worked with some of the industry's most respected names such as Nick Muir, Spirit Catcher, Sebastian Davidson, Scope and many more.. He has also released originals and remixes on some of the hottest international labels such as Baroque, Audio Therapy, Plastic City, Sick Watona, Night Drive Music, Witty Tunes, Discoteca Music & Replug.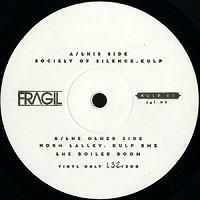 02. Society Of Silence - Kulp (Norm Talley Rmx The Boiler Room) [Fragil Musique | FGL 05]
Strong release with excellent Norm Talley remix. Raw style. Vinyl Only - 300 exclusive - No repress !!
Society Of Silence combines the forces of two great Parisian artists and friends, Benoît Legrain or BNY, and Nicolas Villebrun ― known as Tite and for his production assistance with the electronic pop-rock group, Poni Hoax.
'Signifying Monkey' plays around with it's words just as much as it's structure, while 'Beat Reading Detroit' takes us through a nostalgic journey into the collective subconscious of techno. The confluence of dark and euphoric energies conveyed here by S.O.S. capture the dangerous and thrill-seeking memories going to old-school raves and after-hours parties. Deep and raw beginning to end.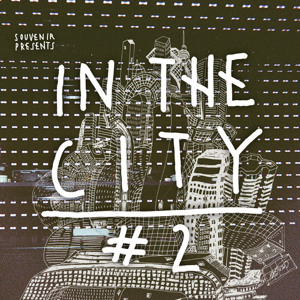 03. CJ Jeff and Thodoris Triantafillou - Sian (In The City Vol. 2 EP) [Souvenir Music | Souvenir #46]
Artist: Various Artists
Title: In The City Vol. 2
Label: Souvenir Music, DE.
Format: Digital/12" Sampler
Release: 30.07.12
Souvenir is proud to present the follow up to last year's In The City compilation. This time round, we're using it as a way of presenting some of the newer talents to have been introduced to the Souvenir stable.
The Belgian producer Sierra Sam provides the opening two, a pair of true vocal groovers. Sammy relocated to Berlin 5 years ago to work as the label manager of Tuning Spork and Contexterior, and has subsuquently continued on his prolific release schedule as well as recently joining the Souvenir family. The track provided by Athenian and Rhythmetic Records label boss CJ Jeff alongside long serving partner Thodoris Triantafillou is rocket propelled, the rolling bassline designed to ratchet up the tension. Emanuel Satie, a young resident of Frankfurt serves up the next two, a bouncy little number with a cheeky refrain about licking lollipops and a peak-time driver called 'Moonbounce'. Satie cut his chops at Cocoon and then after a time spent in Swabia, is back in his hometown and looks forward to even more releases.
Denmark's finest Denis Horvat brings a wonkier after hours vibe, an ethereal vocal treatment melds flawlessly with some jazzy chords. The young Dane began his musical career as a drummer, progressing onto a basic DOS drum sequencer and subsequently onto releasing on labels like Berlin's Upon You, Kling Klong and now Souvenir!
Kasbah Zoo is a collaborative project from the Italian duo Alex and Nic as a means of focusing their joint DJ experience into productions. After a few releases, they started Zoo:Technique and later the vinyl only imprint Babaloo Records. Here they dish out a ravey monster and a percussive workout with throbbing bassline. Chris Wood, who along with his usual sparring-partner Meat, is one of Souvenir's core members. Another Frankfurt resident, he's held a longtime residency at Monza and recently dropped 'JR Juniors' as a follow up to last year's 'Triple S' right here. This track cements his knack for producing incredibly insistent bass-lines. Lastly, Tapesh, the Variante Music boss and Maximilijan dish out a diamond-tipped tech monster, all ominous keys and marching band drums.
Released by: Souvenir Music
Release/catalogue number: 046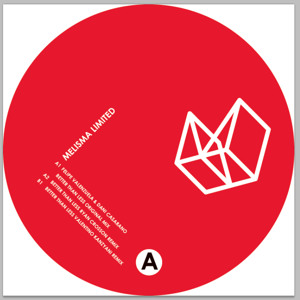 04. Felipe Valenzuela & Dani Casarano - Better Than Less (Valentino Kanzyani Remix) [Melisma | MLL01]
Dani Casarano & Felipe Valenzuela's Melisma imprint has, over the course of its seven releases, swiftly built a strong legion of supporters. Its support of young artists has been bolstered by the inclusion of remixes from internationally acclaimed artists including Lee Van Dowski and Markus Fix.
With Satoshi Tomiie's "Prism Vision" ep still causing global dancefloor waves, Melisma ready themselves to enter the realm of the black gold. Yes sir, Dani and Felipe announce the first of their Melisma Limited series. With only 200 vinyl copies of each ep available and a full digital release some month away, this digi-DJ promo is that much more exclusive!
First up and its the label chiefs themselves who take centre stage with "Better Than Less". The original with its warm and deliciously funky bassline, twisted piano stabs and smooth synth chords is a perfect slice for summer.
Ryan Crosson's rework sees him match the sounds of his electronic laboratory with organic bongo beats. Mysterious, atmospheric and with a brilliantly elasticated bassline, the mix sees the Detroit native take us for a wonderful walk on the wild side.
On a similar but far more percussive tip comes Valentino Kanzyani. The Slovenian producer reworks the original in stunning fashion, creating a perfect terrace moment. Welcome to the jungle!
Released by: Melisma
Release/catalogue number: MLL01
Release date: Jul 24, 2012
ISRC: CH-981-12-00103
05. Layo & Bushwacka - Dancing in the Dark (Guy Gerber & DJ Tennis Remix) [Olmeto Records | Promo]
Layo & Bushwacka are set to release the first wave of material from their forthcoming long-player 'Rising & Falling', with a remix package of the track 'Dancing In The Dark'. Contributions come from Guy Gerber & DJ Tennis and Audiofly, and constitute a package that leaves the listener with a building anticipation for subsequent releases from the album, which will be out this Autumn.
With the original version of 'Dancing in the Dark' being kept under wraps until the continuous long-player of new material is released, Layo & Bushwacka! will release this impressive remix package as a special album precursor. Each remix provides an impressive take on the original, each with the artist's respective signature sounds.
For the first remix Guy Gerber has joined forces with DJ Tennis of Life and Death Records, a label that has extensive success lately with their releases in the bags of everyone from Visionquest to Michael Mayer. Tennis, aka Manfredi Romano, is a long time sound-track producer who formed Life and Death with Greg Oreck of Thugfucker.
The remix is one of warm synths, crisp kicks, and circling melodies. A fine display of Gerber and Romano's joint talents, this is a remix that will serve DJ's from a plethora of stylistic predilections.
Londoners Audiofly serve up a typically deep, chugging and dark remix that exemplifies their current musical output. Moody riffs and subtle idiosyncrasies produce an environment in which the listener is effortlessly transported to a dance-floor consciousness.
'Rising & Falling' will be Layo & Bushwacka's first album in six years, and with the quality of the remixes mirroring that of the original productions, the album is destined to continue in a similar vein to previous studio output; namely the finest-quality house music delivered with aplomb.
Label: Olmeto
Release Date: 30th July 2012
Format: 12" and Digital
[magazinesixty]
A taste of what's in store from their forthcoming autumn album: Rising & Falling sees the release of two remixes but not the original of Dancing In The Dark – although these will certainly do for now. The Guy Gerber & DJ Tennis Remix, as you would expect, twists it all over stunning synthesisers, which alongside the breathy vocals sound hypnotic yet tastefully funky against the bass-line. Audiofly deliver irresistibility moody beats and superbly warped bass, while the addictive spoken vocal receives an eerie treatment that really does get under your skin. Either way, this is rather excellent.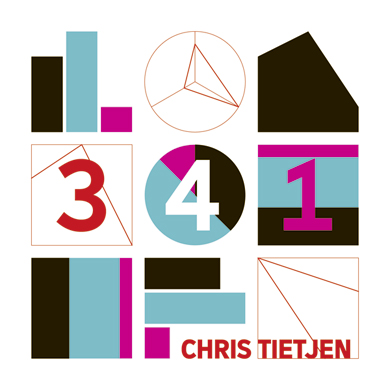 06. Chris Tietjen & Ricardo Villalobos - TV Watching (341 EP) [Cocoon Recordings | COR12"097]
Come on, be honest. You also have been waiting for this. For more than seven years now, the 27-year-old Frankfurter Chris Tietjen stands, like hardly any other DJ, with his Cocoon mix compilations for the sound of this label. Apart from Sven Väth, maybe...
So, it was really time for Tietjen to carve his music-aesthetical biases finally into vinyl, because for the value-oriented and highly dedicated DJ, it's a matter of honour to release his tracks in the traditional EP format only. The three tracks on the "341 EP" are not least a deep bow before three of the most important protagonists of the Rhein Main House scene.
"Activ", which was composed together with Cécille producer Markus Fix celebrates a deepness that is on the one hand accented by LFO bass lines and a jazzy-sketchy lightness, but on the other hand still pushes forward at a max. With Frank Heinrich aka Reboot, Tietjen had already cooperated in 2008 for the Cocoon Ibiza pre-season mix CD "Disco Invaders".
With its flute melody lines, their co-production "Just Happens" presents itself even slightly more organic, before Tietjen sits down in front of the TV with none other than Ricardo Villalobos.
All jokes aside, "TV Watching" combines the suggestive effect of Villalobos' unmatched sense for broken rhythmic textures with Tietjen's very precisely thumping bass dub, and reminds in his hypnotic impact almost of Villalobos' masterpiece from 1999, "808 The Bassqueen". Then, the two release you to the beach with a wistful guitar – it's summer in the city!
Release/catalogue number: COR12097
Release date: Jul 23, 2012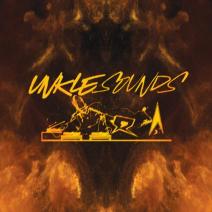 07. UNKLE - Heaven (feat. Gavin Clark) (Charlie May Remix) (UNKLE Sounds Vol. 1) [Surrender All | SURR024D]
UNKLE Sounds Vol.1 is here. The first addition from the new audio/visual project, created by James Lavelle, the five track EP showcases a number of exclusive mixes, featured as art of the UNKLE Sounds DJ set.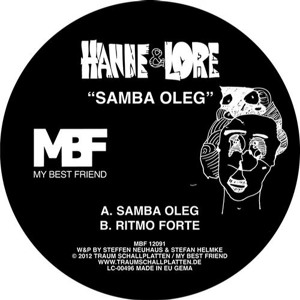 08. Hanne & Lore - Samba Oleg (Tube & Berger Remix) [My Best Friend | MBF 12091]
Heroes in their own domain for some time now, the Hanne & Lore guys are tearing up dance floors in Germany week by week, and here on their debut on MBF they show their crazy sound constructions that accomplish a sheer unbelievable cross over quality.
"Samba Olek" jumps form Techno to House to Reggea always keeping the cool beat that rocks steady till the end."
Ritmo Forte" makes spirals out of sounds, spinning, spinning, spinning till everyone is unconscious... these beats drive you mad... this is over the top in a good way.
Tube & Berger have remixed the a side of the release and have converted it into a truly heavenly bass mighty mega groover!Even more it has gained that specific open air summer quality which touches you tenderly but shows that mighty force underneath all of it. A real summer anthem, ready to be played out in Ibiza and at all backyards that feature fresh air!
Try these tracks and you will find the formula is a magic one.
Released by: MBF
Release/catalogue number: MBF12091
Release date: Jun 25, 2012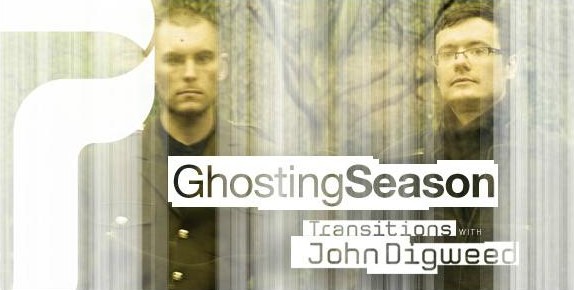 Hour 2: Ghosting Season
01. Pariah - Safehouses [R&S Records | RS 1005]
02. Midland - Shelter [Aus Music | AUS1133]
03. Sigha - Shake [Hotflush Recordings | HFT011]
04. Recondite - Backbone [Plangent Records | PLAN#002]
05. Greenville Massive - Box [Initials | INITIALS01]
06. Ghosting Season feat. Knox - A Muffled Sound Of Voices (Jamie Funk Remix) [Last Night On Earth | LNOE005]
07. ID
08. Radiohead - Codex [Ticker Tape Ltd. | TICK001LP]
09. ID
10. The Black Dog - Silent Escape [Dust Science Recordings | DUSTV032]
11. Until Silence - The Affair [Studio !K7 | K7291DTM]
12. Gingy & Bordello - Body Acid (KiNK's On Acid Remix) [Turbo Recordings | TT004]
13. ID
14. Rivet - Running [Naked Index | NI03]
15. ID
16. Mike Dehnert - Discrete [Delsin Records | 85DSR]
Last edited by simonr (Monday Jul 2012 23:24:03)
SimonR