Topic: John Digweed Live in Slovenia Pre order Now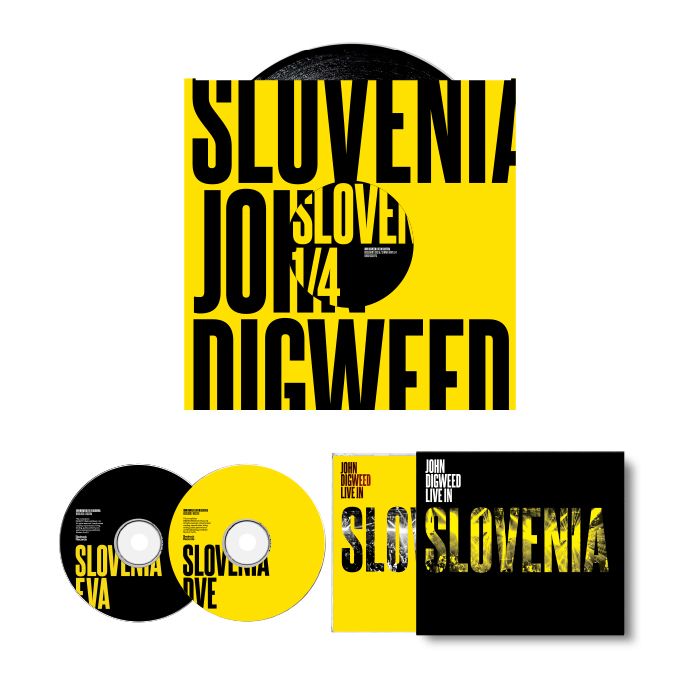 Pre-order now from the Bedrock store
John Digweed - Live in Slovenia 2xCD Limited Signed Slipcase Edition
Released May 27th.
2xCD Limited Signed Slipcase Edition
4x12" Limited Edition Vinyl
Recorded Live in Slovenia on March 30th 2013 this double CD release captures John laying down an intense peak time set spread over 2 cd`s, Featuring 27 tracks of techno and tech house including the likes of The Chemical Brothers, Booka Shade, Boys Noize, Josh Wink, Len Faki, Deetron and Pig&Dan to name a few.
CD1
Sebo K - Scenario - Rodriquez Jr Remix
Daniel Dexter - Raw Land
Siopsis - Buy Underground
Dubspeeka - Fix Me
Mark Reeve - Move It
M.in - Nummer 2 - Pig&Dan Remix
Monika Kruse - Namaste - Ramon Tapia Tuff Tuff Remix
Dubspeeka - Bully
Pig&Dan & Mark Reeve - Bubbles
Sam Paganini - Fire In My Arms
Danny Serrano - Utopia
Petrichor - On Tides
CD2
Josh Wink - Balls - Big Mix
Jesper Dahlback - Nyhus Part 1
Len Faki - BTX2
Daniel Gorziza - Drop That
Luigi Madonna - New World
Anton Pieete - Culture
Booka Shade - Blackout:White Noise Feat. Chelonis R. Jones ( Club Mix)
Booka Shade - Glory Box
Coyu - Long Time Awaited
Kaiserdisco - Simplistix - Sébastien Léger Remix
Roberto Capuano - Sweet Willy
John Digweed & Nick Muir Verses Psycatron - Awakenings
Boys Noize - XTC - The Chemical Brothers Remix
Maxime Dangles - Lyoc
George Fitzgerald - Every Inch - Deetron Remix
4x12" Limited Edition Vinyl
Featuring exclusive tracks previously only available digitally.
BEDSLOVIN1
A 1. Boys Noize - XTC - The Chemical Brothers Remix
B 1. Pig&Dan & Mark Reeve - Bubbles
B 2. Luigi Madonna - New World
BEDSLOVIN2
A 1. Josh Wink - Balls
B 1. Coyu - Long Time Awaited
B 2. Monika Kruse - Namaste - Ramon Tapia Tuff Tuff Remix
BEDSLOVIN3
A 1. Daniel Gorziza - Drop That
A 2. Jesper Dahlback - Nyhus Part 1
B 1. Dubspeeka - Fix Me
B 2. George Fitzgerald - Every Inch - Deetron Remix
BEDSLOVIN4
A 1. Len Faki - BTX2
A 2. Dubspeeka - Bully
B 1. Petrichor - On Tides