Topic: Jimmy Van M & AFFKT Feat. Luxor T - Dreams/Lucid - Out Now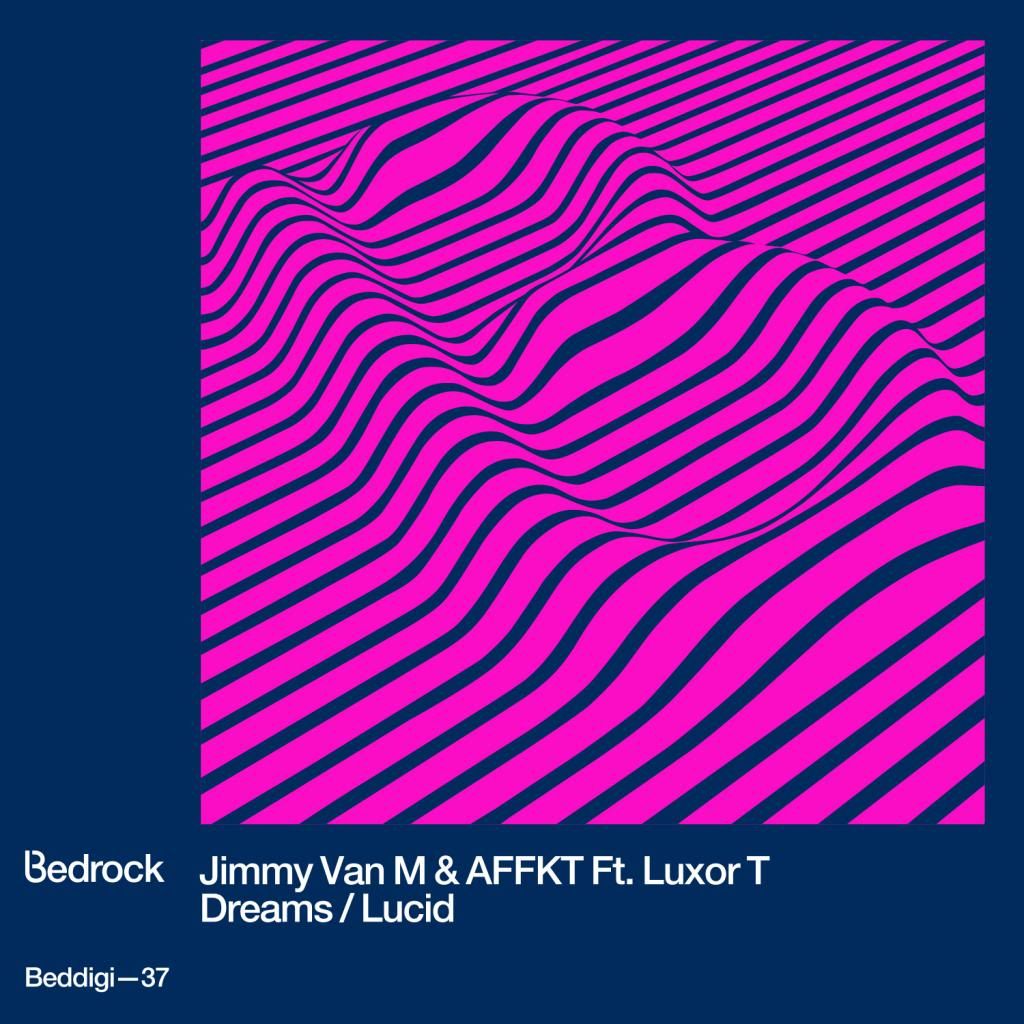 Preview this release and listen to Bedrock tracks on Soundcloud: http://soundcloud.com/bedrock_rec
BEDDIGI37
Jimmy Van M & AFFKT Feat. Luxor T
Dreams/Lucid
Jimmy Van M has been an integral part of Bedrock's history with many
releases from the labels inception. Most recently he and Oliver Lieb
teamed up to bring us their Collaborations album release in 2012 as well as his
"We Are Children" track which featured on John Digweed's Structures Two CD in
2011.
Now in 2013, Jimmy Van M is back on Bedrock and this time he has teamed up
with Spanish producer AFFKT and Argentinean Producer/Singer Luxor T. Jimmy
Van M and Luxor T have been working for more than a year now together and
currently working an album project. Luxor T a trained musician and
Jimmy´s production experience on the dancefloor is hitting the right combination
for freshly unique tracks each time. AFFKT heard one of Jimmy´s new tracks
feat Luxor T - Like U and liked the vocal. When talking they agreed to try an
original together with Luxor T vocals which is how Dreams came into play
and rest fell into place easy with great vibes. Working together on this
project AFFKT and Jimmy Van M feed off the creativity and positive
enthusiasm to make quality music, you can hear they are into it and having
fun.
The result is Dreams which is a bass driven track that builds and builds
with swung percussion creating a relentless groove with Luxor T's vocal
layered perfectly over it all with an almost hypnotic effect. For those
who prefer the dub vibe there is stripped back version of Dreams without the
vocal which features extended pads and toughened up percussion. The final
piece is Lucid which is a much more heads down affair for a darker and
trippier ride than Dreams which will be perfect for tougher and techier
sets. All in all a quality package that should have something for everyone
and as we have witnessed John Digweed successfully road testing all of
them over the past few months we know they rock on the dancefloor. Enjoy.