Topic: Randy Squalor - Rinsing Sounds Vol 47 - Away With The Fairies
Dear Bedrockers,
Hopefully a suitably varied up-tempo mix, for anybody who fancies something a little different...
Vol 47 features many faves of the last few months, including the likes of DJ Yellow, Flowers & Sea Creatures, Guy J, Beacon, St Savour, Ulrich Schnauss, Henry Saiz, Dominik Eulberg, Home Video, Sasha, Tom Middleton, Le Carousel, Felix Martin, Thom Yorke, Modeselektor, Special Request, JD Boyz, Tessela, Bart B More, Cirez D, Filterheadz, Little Boots, John Dahlback, Empire Of The Sun, Mat Zo, David Broaders, Foals, Alex Metric, Pillowtalk, Samaris, Sei A, Bon Iver and others.
The mix was produced using a pair of Denon DNS 1200 CD decks and a Pioneer DJM-600 mixer - recorded into a Pioneer PDR-609 CD recorder - with pre- and post-edits to pull it together.
I hope some people out there enjoy the mix.

RANDY SQUALOR'S RINSING SOUNDS - VOL 47
RANDY'S AWAY WITH THE FAIRIES MIX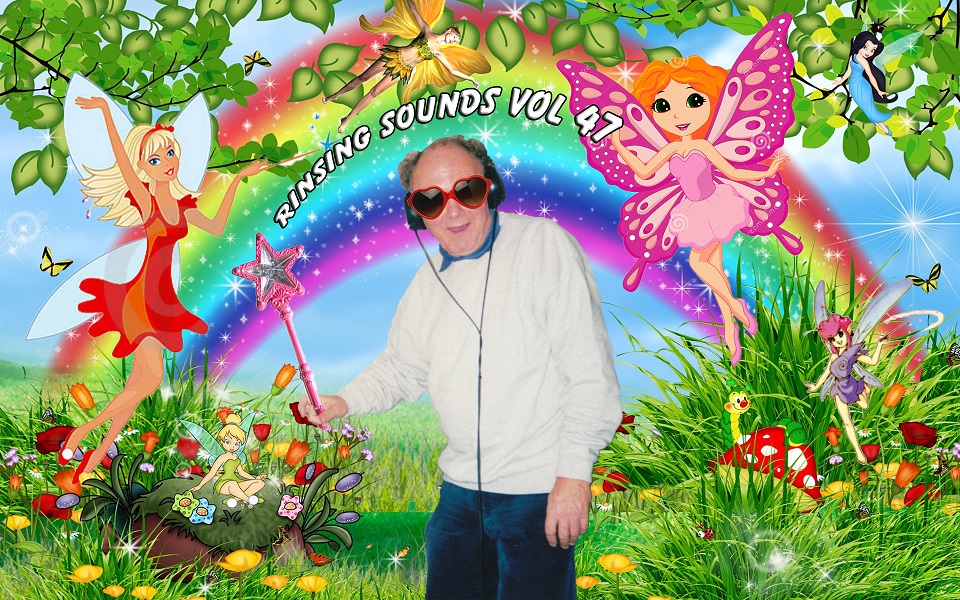 Tchaikovsky - The Sleeping Beauty Suite - Rand-agio Pas d'action - The Gift of Music
DJ Yellow/Flowers & Sea Creatures - No One Gets Left Behind - Guy J Remake - Compost Germany
Beacon - Headlights - Original - Ghostly International
St Savor - Mysterious Russian Souls - Ulrich Schnauss Remix - Sudbeat
Henry Saiz Feat Cornelia - Fill Me Up - Dominik Eulberg Vocal Remix - Natura Sonoris
Home Video - Every Love That Ever Was - Sasha Involv3r Remix - Last Night On Earth
Tom Middleton - Wyv Auw Chu - Original & Ambient Blend - Anjunadeep
Le Carousel - Broken - Felix Martin Remix - Phil Kieran Recordings
Thom Yorke & Modeselektor - The White Flash - Kevin Di Serna Boot - White
Special Request - Body Armour - Original - Houndstooth
JD Boyz - Herschel Walker - Kazey VIP Edit - JDBInc/White
Tessela - Hackney Parrot - Original - Poly Kicks
Bart B More - Saga - Original Edit - OWSLA
Cirez D - Drums In The Deep - Original Mix - Mouseville
Filterheadz - Locked - Original - The Triangle Records
Little Boots - Satellite - John Dahlback Smaller Boots Edit - On Repeat
Empire Of The Sun - Alive - Mat Zo's Zo Vs Zedd-it - Capitol
Mat Zo - Lucid Dreams - Original - Anjunabeats
David Broaders - Curracloe - Vintage & Morelli Remix - Arrival
Foals - Bad Habit - Alex Metric Remix - Warner Bros
Empire Of The Sun - DNA - Alex Metric Remix - Emi Music Australia
Pillowtalk - Lullaby - Original - Wolf & Lamb Us
Samaris - Goda Tungl - Sei A Remix - One Little Indian
Bon Iver - Re Stacks - Owsey & Resotone Remix - White
Soundcloud: http://soundcloud.com/randysqualor/rand … ds-vol-47b
All the best to all,
Randy.